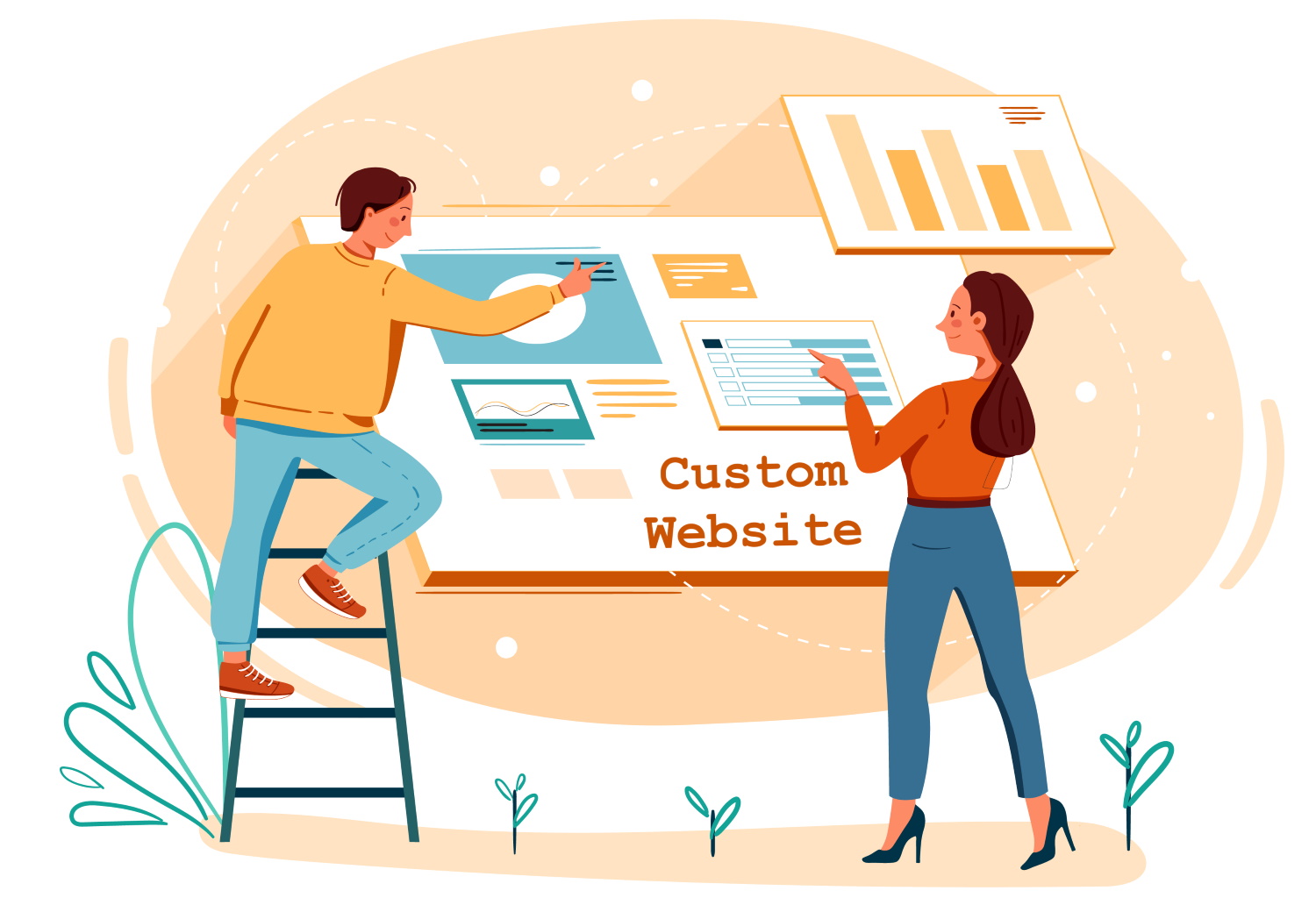 Nowadays, most organisations have a website, it's common practice. A website allows you to connect with your customers and increases exposure and footfall to your business. Having a custom website can improve your online presence and increase your SEO.
But not all businesses have invested the time, money or effort. During the recent pandemic, many workplaces have increased the amount of remote and home working.
Lockdowns also saw many businesses transition to an online presence fast or face losing business, or worse, going out of business. Company websites became more in demand than in previous years.
Adapt quickly or be gone
Businesses have had to adapt on the fly to this new environment, undergoing years of digital transformation in a short time. As some remote working looks set to continue, the trend towards more online transactions will too.
Organisations have undergone a fundamental change that is unlikely to be reversed. Websites are being rapidly improved and given makeovers. Customer user experience is having to be improved and new functionality added to accommodate online transactions.
Companies can no longer afford to ignore the trend towards digital transactions and a website is the key starting point. A professionally designed e-commerce website is central to having a successful e-commerce business.
What are the benefits of a website?
If you run a business and don't have a website yet, you're doing yourself a huge disservice.
Benefits of a custom website include the following:
Customers can find you more easily
Greater opportunities for further growth
Connect more easily with customers
Primary online portal to drive e-commerce
Customers can easily find you
When you have a website, customers can easily find you, around the clock. A quick search of your shop or business name should bring up your website on Google. However, if not, your full domain will do the trick.
If customers can find you easily, this increases your brand awareness and appeal as a business. For example, it will allow them to ask questions, find exactly where you're located, boosting your footfall.
Once on your custom website, if it's designed correctly, customers should easily be able to order.  A website is also crucial for ongoing communications by getting customers to sign up for newsletters, etc.
Opportunities for further growth
Secondly, when you have a custom website, you set your business up to grow further. For instance, if you currently sell products physically, later down the line you could use your website to ship products to new places.
When you have a website, the opportunities for growth are endless – you set yourself and your business up for success.
Easily connect with your customers
Finally, you can easily connect with your customers with a website. They will know where to find you but there is another advantage.  You can gather email addresses to keep them up to date on your business activities. And what about announcing new products or changes using the website?
This is invaluable, allowing you direct access to your consumers – a marketing tool like no other.
Digital is the way forward
Once you have decided to have a custom website set up, even if it's just a simple one, then consider BSPOKE Design.  We offer free unlimited consultations until you're comfortable to proceed.
Why not find out how we improved our other clients' businesses here.  Contact the BSPOKE Design team today!