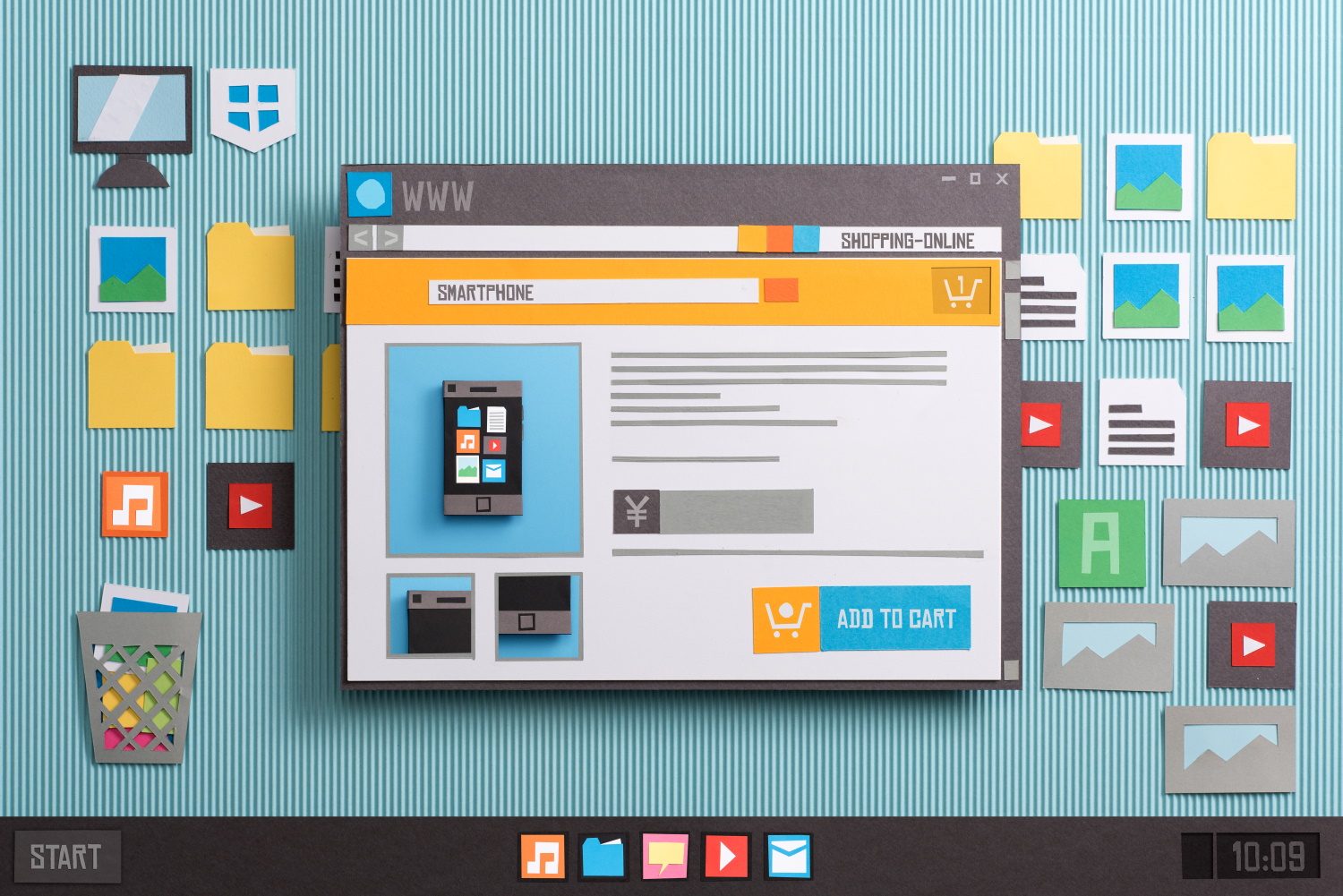 A website is the very backbone of your organisation and is often the first port of call for your customers.  It communicates your organisation's values and capabilities on every level. Therefore it is essential to know when to upgrade your website, to ensure you keep your business relevant.
The right look, colour scheme and user experience for potential customers are essential to get right.  A website could mean either disaster or delight, so it's worth putting money and time into creating the best one possible.
A website refresh costs less than you think
There is a perception that anything customised, from bespoke tailored clothing to custom software, will be prohibitively expensive.  For this reason, many avoid just looking at what's available or even entering a store.  This is a mistake especially when it comes to custom web design, as it could cost less than you think.

In today's world, everything has become negotiable.  Previously expensive merchandise and services are progressively having to tailor themselves to a more demanding market. Some service providers have always been flexible to do so and offer top-drawer service for a fraction of the figure you would at first imagine.  So it's worth investigating what deals can be struck.
Website designers are not all created equal
So you've decided to upgrade your website for your company with a new custom website design.  Be quite clear what you hope to achieve from doing so –  consider the website's 'look' AND functionality – and then make a list. This is your plan that you'll share with your website designer.
Look for a website creator that is flexible in their approach to customers. For instance, are they prepared to meet you halfway on costs by offering free consultations?  Do they offer mock-ups of a possible homepage for your website on a 'try before you buy' basis? Do they have various levels of support packages to accommodate your budget for maintenance? Consider asking any potential web designers/developers these 18 questions before hiring them.
Have a look at websites you like beforehand
There are websites (yawn) and then there are e-commerce powerhouses masquerading as websites! Browse the internet and list the sites you like the look of.  Chances are, if they appeal to you personally, they'll appeal to your own customers too. You can list the features you like and cherry-pick colour schemes, themes and functionality, all information your future website designer will value as the key to your design preferences.
When choosing a website developer, be wary of any that don't have sufficient patience to hold numerous consultations beforehand. Ideally, consultations should be free brainstorming sessions until you're comfortable with the decisions you've made. A good website designer will welcome these sessions as the last thing they want is to start a design only to find it's not quite what you envisaged.  Don't hesitate to demand exactly what you want – you're paying for it, you must be happy.
Not all websites are created equal either
A website should make sure that the first impression of it is memorable and won't age too quickly. It should also make sure that your visitors either leave with the knowledge they need, provide their contact information, or convert there and then into a sale.
Another important part of website design is the SEO (search engine optimisation).  Ask questions about who will create the website copy, if it will be written along SEO lines and how you can manage it yourself in future.
Also ask about how the website will be set up, hosted and what software will be used (WordPress, etc).  And ask whether you'll be able to update and maintain it for small edits yourself. And it pays to choose a website design company that's been around for a few years which shows staying power and reputation.
Looks matter, especially when it comes to websites
Have you ever searched online for a business, found it, and then can't view it properly from your phone or tablet? Or maybe you've Googled a website and a security message comes up saying it's a security risk. It's vital to have a good idea of the technical and legal requirements of your website and that your website developer will take care of these issues.  Perhaps the most important of these is to have a 'responsive' website.
All 'responsive' means is that your web pages are flexible in the way they're designed, so they'll look good whether viewed on a mobile phone, desktop or tablet. This is vital for your customers when viewing your website as everyone these days is mobile and interacting with your business in different ways. For this reason, the look of your website counts towards how professional your whole business will seem. There is no greater turn-off than not being able to view all the information on a website properly. Or worse still, being scared off by the absence of a security certificate. A lack of either means a business will be viewed as 'not able to take care of the details.
How to monetize the website
Every website has the capacity to go from an ordinary information provider to sales generator. Have a look at the websites your prospective website creator has developed for their other customers. Are there examples of their work on their own webpage?  Ask if you can contact any of their former clients for a reference. It's also advisable to consider creating additional software that plugs into your webpage that could either help organise your business better (deliveries and pickups, maps and schedules, etc) or enhance your service offering.
At BSPOKE Design our customers very often need more than just a website, they want to create additional functionality behind the website to drive revenue. For this reason, our clients approach us because we're a 'one-stop shop' for both website design and software which makes a complete refresh of all their technology much easier since we can do everything needed in-house.
Not every website design company can boast of having a custom software string to their bow.  Many of our customers began by using our custom software developers only to find they'd like their website done simultaneously. Similarly, many of our web design customers have realised the value of integrating their custom software behind a fresh-looking web portal.  Even small companies and charities have gone this route. You can read about these customers here.
The BSPOKE Design difference
At BSPOKE Design, we go to great lengths to understand your business from all angles before we go near a design.  We offer free unlimited consultations for this reason so as to remove pressure and allow a client time to decide.
Once we've established a full understanding of what you and your business are trying to achieve, we will go ahead and create 2+ designs of a homepage for your brand new website. The next step is for our developers to work their magic and begin piecing your dream together. We hold ourselves to the highest of standards when it comes to our code, SEO, and designs.
At this point, we ask you to go through the website and make sure you're happy with everything we've provided.  Only when you're completely happy is it time to launch. Why not get started by contacting the BSPOKE Design team today.