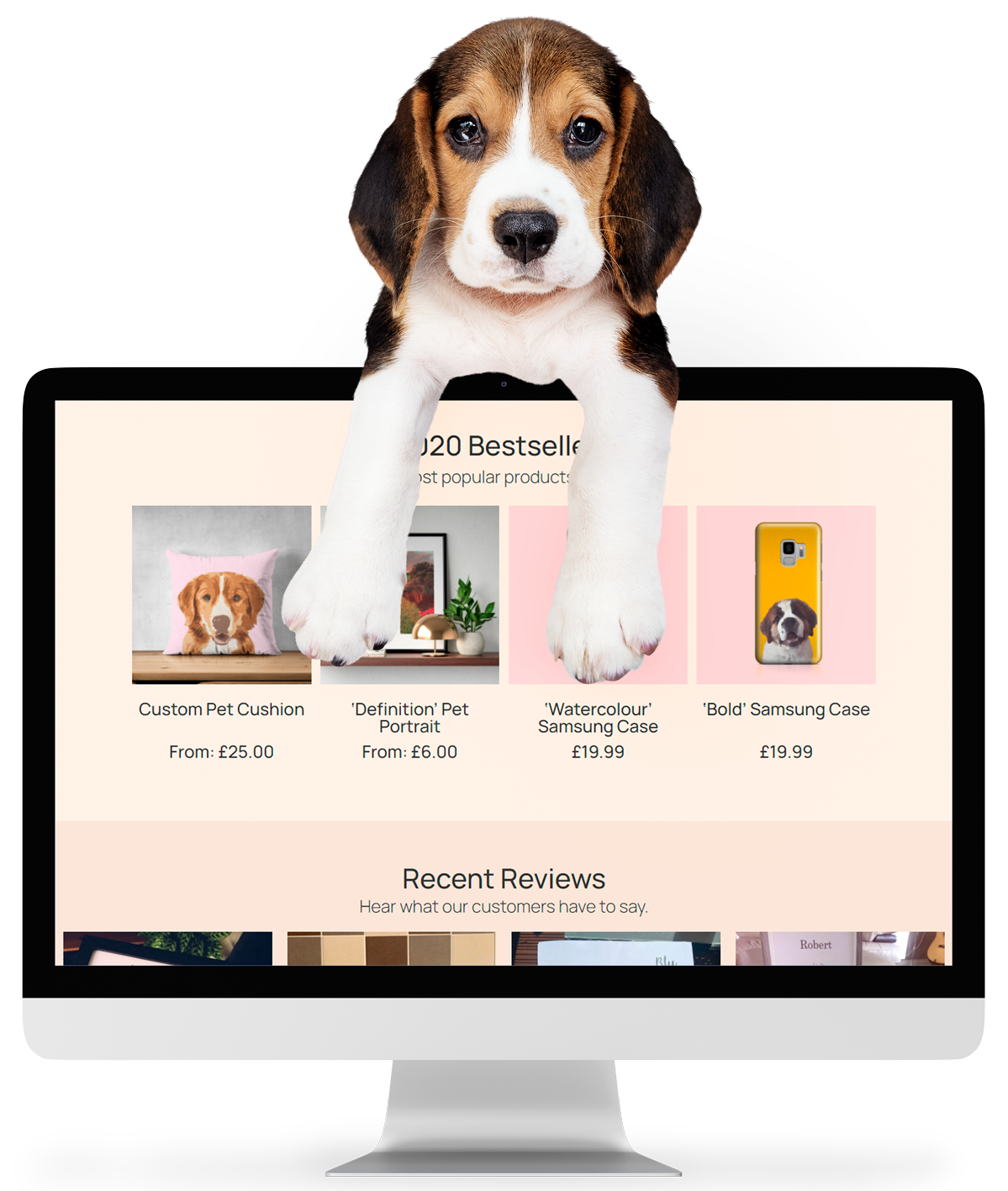 When Google was first founded in 1998, there was hardly any competition between businesses on this single search engine. However, over time Google has grown, and websites are having to fight harder than ever before to be seen.

But businesses haven't got the time to be learning the ins and outs of digital marketing or design let alone SEO, nor do they have the time to learn how to utilise social media best. That's why often, many business owners turn to a digital agency.
A digital agency will take care of your website and online presence and make sure that you get seen, that you start ranking and above all, get customers. They usually have teams of digital marketers who are experienced in SEO, social media and almost everything to do with online marketing.
As the Google search engine changes its ranking algorithm every day, they will make sure that they monitor their behaviour and patterns. They then test and trial marketing techniques to see what works best for their clients in terms of getting seen on the most popular search engine.
What if you're a start-up?
When starting your own business, there are a lot of commitments. The most important thing is earning an income, and the only way you will do that is by getting customers.
However, when you've just started your own business, the last thing you want to be doing is studying digital marketing, working out how to best market your company. You already know who your ideal customers are, just let your digital agency know this and let them do the rest.
While you work on other things, the agency will take care of our online reputation and ensure that your business is seen. You just need a few realistic goals and your digital team will come up with the best strategy.
With a digital agency you can:

Enhance reputation as a new trading company
Create a presence across all social media platforms
Get professional advice and guidance to reach and exceed business goals
Engage with new customers and promote your products or services better
There are many benefits that come with using digital agencies, and it's highly recommended for companies that are new to the online world as there is a lot of competition.
Growing your business
As every business is different, what works for one company may not work effectively for another. Assuming you've tried everything from posting leaflets, doing several social media campaigns and optimised your on site SEO, but you still find yourself in a sales slump.
It may mean that something else should be tried or that your approach strategies in an entirely different way to succeed. This is where a digital agencies can be most valuable.
They will look at what your preferred customer profile is, what your budget is and your deadline for completion. They will then devise a strategy over a realistic time frame according to timeframe and budget. Whether you're a medium-sized company ready to stretch or a well-established enterprise that wants to skyrocket its sales this next month, there is a digital agency out there for you.
Agencies differ, some will focus primarily on one type of approach others will have experience in different SEO strategies and social marketing techniques. Always look at their case histories to find the best fit for your business.
Benefits you can expect

the agency will take care of everything from your organic ranking and your social presence, etc
A digital agency will plan and action the best marketing strategy for you based on your goals
your website ranking will improve in local areas and for the keywords you want
If you change business aims, the agency will create a new strategy to fit your objectives
All digital ads they create will be managed and optimised professionally, maximising your outlay
A digital agency will prevent wasting money by spending it where you should. They make sure you are getting through to your customers in the right way and make the most of online platforms.
They make sure Google guidelines are being followed and your website will be reached via organic search. This is one of the most important elements of a successful business.  A digital agency will help put your business out there and make sure that you're doing better.  They will prevent any negative impact on your brand and get you the results you need.
Which one is for me?
If you're a roofer, a gardener, a hairdresser, there's no doubt that your time is valuable elsewhere, rather than internet marketing issues.
It's always best to do a little research but the important thing is to just make a start as almost anything is better than nothing. Quite often of not people will choose to go to marketers local to them, and that's fine.  But the main thing is to find one that you're comfortable with.
What about cost?

Don't always go by price. A cheaper offer is tempting, but when it comes to your business, go for the best you can afford. Cheap won't mean better. Although each agency will differ in price, if it seems to good to be true, it will be.
It's important to set a quarterly budget as well. This budget will prove extremely useful for the digital agency and enable them to accurately determine what strategy would work best. It will also allow them to more accurately accommodate your requirements.
Organic marketing strategies are a commitment and get you long term results, but they take time to work. This is the more cost-effective route to take.
There's also the option of paid marketing strategy such as digital ads. However, for digital ads, you should have a larger budget to maintain this strategy to remain visible.
Online visibility

To find out what can be achieved with a website or a website maximised for e-commerce, why not have a chat with Henry of BSPOKE Design.  If you'd like to view what we have done for other companies, click here.