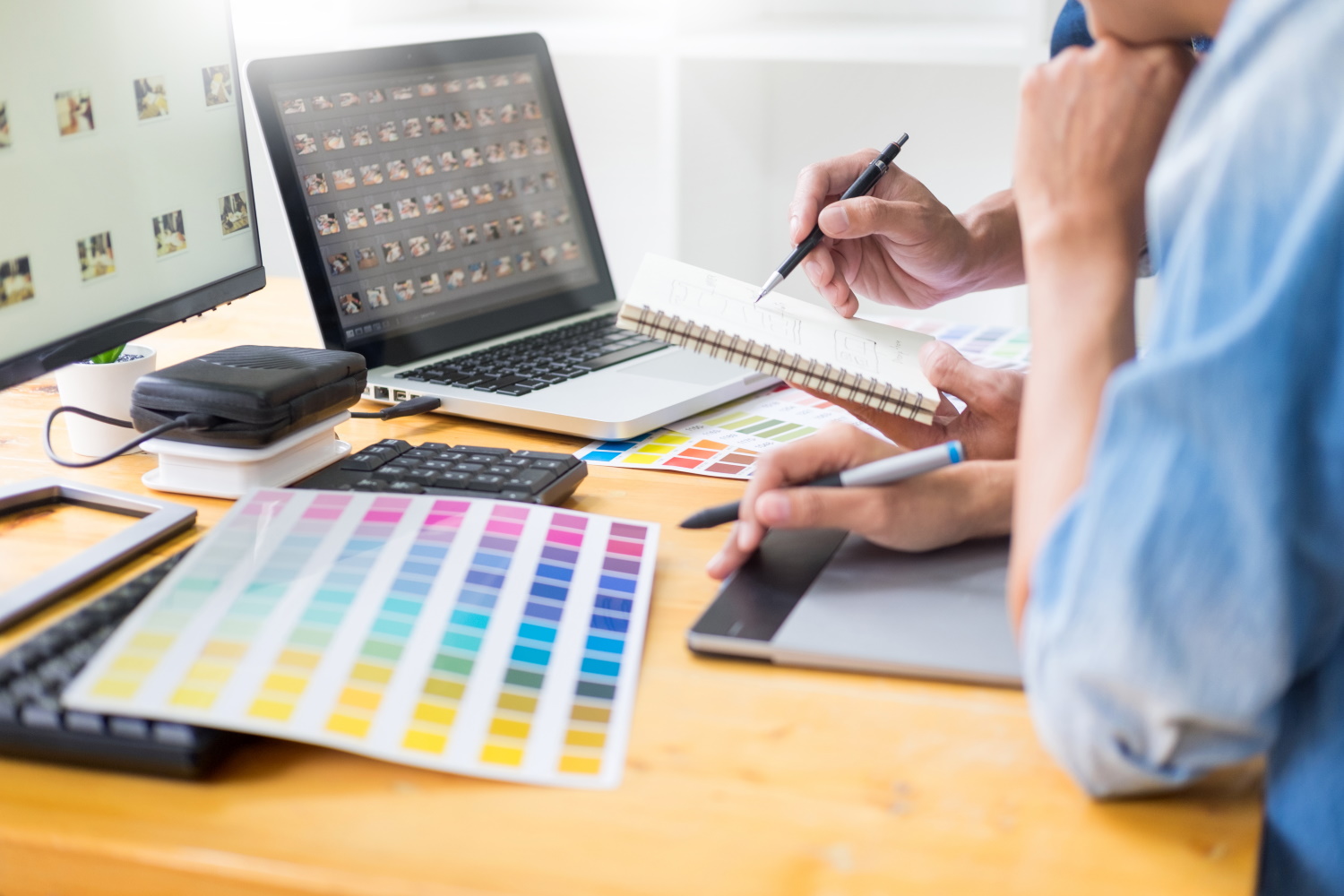 More people than ever before, are interested in learning website development and design. Although we recommend you have your business website professionally designed and developed, it can be useful to have the ability to make small tweaks, such as wording changes. This allows you to fix things fast without the need to contact your developer, every time you spot a typo.
Thanks to the internet, we all have a wealth of resources at our fingertips, but sometimes it's hard to know what to look for. Today we're going to discuss your options for learning the basics of web development for free.
Where can I learn web development for free?
If you're a complete beginner in web development, you are going to need some guidance on your journey. Therefore, we recommend finding an online or in-person course where you will receive guided learning. Popular online course websites are a great resource, but you'll need to ensure you are studying the right topics in the right order. Many individuals trip up, by choosing a topic that should be reserved for later on in their journey, as opposed to just learning web development basics first.
Video Tutorials
YouTube is another resource that many people use today to learn almost any topic. When it comes to web development, you'll need to be very careful about finding up-to-date videos that are taught by professional web developers. One of the biggest issues with the internet is that literally, anyone can upload a video. Far too many people neglect to check the credentials of their online teacher, leading them to be taught incorrect methods and poor techniques. Try to find videos and courses that come highly recommended to ensure you don't waste your time.
Choose the right course for the software you are learning
When it comes to web development, you might have a specific software option in mind. If this is the case, we recommend learning from the company itself so you can be taught the ins and outs of the software by the team who created it.
If you prefer to learn in a more traditional method, there are plenty of books you can purchase from Amazon or that you could hire from your local library. However, a word of warning about books in the web development field: you'll find that almost all of these books start to go out of date the minute they are published. Ensure you find the most up-to-date edition of each book and double-check any information you are unsure about.
Top tips for learning web design and development
Website design and development is not something you can learn overnight. Take it, step by step and dedicate a good amount of time each day or week to this project. You'll want to create a wide range of projects in order to practice your skills as much as possible. Don't try to rush the learning process, as you'll need to practice these skills over and over again in order to master them. Try to find a mentor or a local group who are also learning web development, so you can get the support of other people.
Is learning web development for free really possible?
Most individuals study web development for multiple years in higher education. Online resources are great for anyone just looking to increase their knowledge. However, there are risks involved with just choosing a random course or site to follow, so do your research. One of the sites that we find helpful when you just want to look up something quickly or follow a sequence of lessons in a particular web development topic, is the w3schools.
Becoming Professional
People who choose web development as a career, usually put aside at least two years to learn the fundamentals. This learning never ends, keeping up with new innovations in web development is a constant endeavour. If your project needs completing in the next few months you'll need some assistance if you're a beginner. Web development can be a lucrative industry, but it does take time and effort to reach a professional level.
Hiring a professional to do the job?
When you are looking to undertake a web project, you'll want to consider hiring a professional. You may think this is costly, but you'll probably find that it's the most cost-effective solution, in the long run. The amount of time you'll spend learning web development could be spent elsewhere on your business. This will likely generate more revenue, than any savings you might make. A professional website developer will know exactly what they are doing. This will enable them to design and develop you a website that reflects your company's image. You won't have to worry about any elements of your site not working upon its launch. After launch, maintenance and backup can also be included to ensure your site is always online.
Learning website development for free is certainly possible. However, most business owners don't find it to be worth it, in the long run. If you are just completing projects occasionally for your company, hiring a professional website developer is your best option.
BSPOKE Design offers an efficient service that will get your site up and running when you want it. This means you don' have to sacrifice the time and energy you would need, to complete the project yourself. For a free informal consultation, call us today!