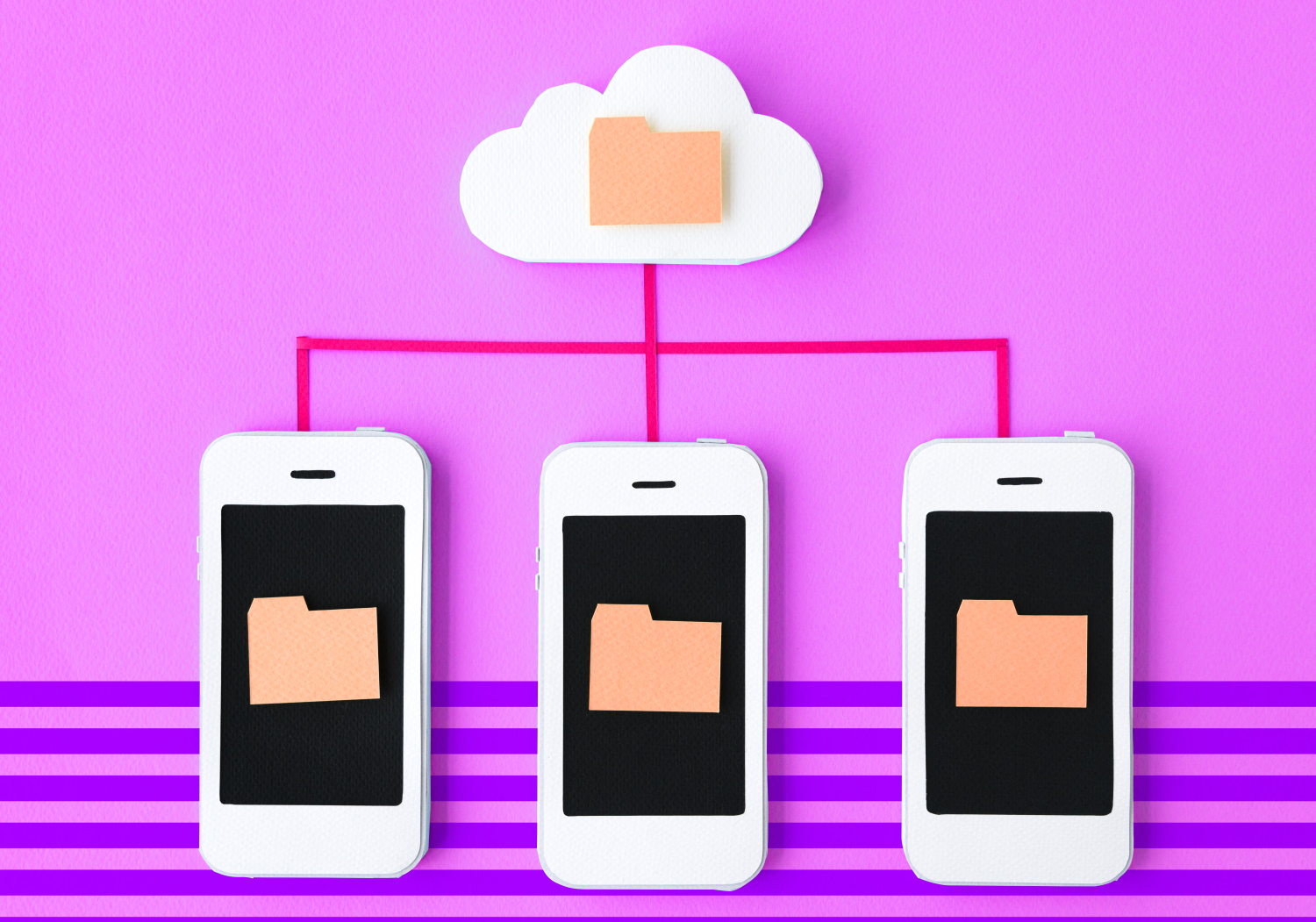 Cloud storage is one of the most efficient ways of storing data online and is something any company should be considering if they do not already use it. Whether you run a small one-person business or a huge tech company, you'll find a cloud storage option to suit your needs. To assist our website business customers, we decided to create this short guide that shows the benefits of using cloud storage.
1. Easy to share files
Every good cloud storage service offers you the option to share files with ease. If you have employees working on a project from other offices or at home, you can quickly and easily share files and data with your team. You'll mainly be able to share files within the same cloud storage solution, but a few services offer the option of cross-platform sharing as well.
2. Data can be synchronised
Any cloud storage solution will offer you a synchronisation feature, so you can sync data with any device. This accessibility benefit allows you to log in on any device at any time, so it's ideal for those who regularly travel for work. You won't have to waste endless hours copying and pasting data from one device to the next. You'll just need an internet connection to get started with your work for the day.
3. Saves time and resources
Cloud storage is such a convenient option, which most businesses use to save time and resources. You won't need to use a hard drive to access your data, and everything is simply stored online. Of course, if you do want to download data to a device, that's completely possible. However, with the ability to view online it won't take up precious space on laptops and computers. Once a change is made to a document, it will be shown on any device viewing it. Cloud storage is generally very simple to use for first-time users, so you won't need to be particularly tech-savvy to benefit from this form of storage.
4. Can be used by multiple users
One of the most common reasons for opting to move to the cloud is the ability to involve multiple users in one project. Instead of relying on access to a single device or drive, teams can collaborate on files and projects together in the cloud. Once authorisation is granted for someone to access a file, they can edit or use this file from anywhere in the world and at any time that suits them. With more individuals working from home, we've seen the reliance on cloud storage increase.
5. Helps businesses scale up or down
If you are hoping to grow your business in the upcoming years, cloud storage can grow with you. Likewise, if you find you are cutting back it can also be scaled down to suit your current operational needs. It's a very flexible storage option that can easily be decreased and increased by choosing another service plan. You won't have to worry about buying additional storage or moving data around and you can just add more space to your current system.
6. Excellent data back-up
Businesses of all shapes and sizes should be aware of cybersecurity concerns. If you're a victim of a cyberattack or lost equipment, you will have a backup you can easily access. You'll no longer have to worry about constantly backing up your data, as it's done automatically for you. Within minutes, you'll be able to retrieve all of your hard work and important files, so you can continue working as usual following an emergency situation.
7. Easy to use, by all
Cloud storage solutions are typically found to be incredibly easy to use. Even if your employees aren't the most competent on computers, they'll find the drag and drop features that are available on most cloud storage solutions to be easy to use and understand. You'll spend less time training new employees or correcting mistakes made by your team, thanks to the simple interface. As long as a device is connected to the internet, your team will be able to use your cloud storage.
8. Secure storage solution
Online security is of top priority to individuals and organisations, as there are many risks working online. Cloud storage saves any data across multiple data centres, so your data will be safe even if one centre collapses. As cloud storage services are made up of thousands of these centres, it's almost impossible for your data to be lost.
9. Value for money
One of the top reasons for switching to a cloud storage solution is that it is great value for money. Businesses today are more concerned than ever about their finances, using cloud storage can reduce internal storage and their running costs. Cloud storage will mean you no longer need the space or support to maintain your data on your property. Even if you are operating a business alone, you'll find this to be a great long-term solution. It's quick and easy to get started, and you'll only pay for what you use and nothing more.
In summary
From the above, it is easy to see why so many companies are using cloud storage. All of the above benefits can be enjoyed by anyone who switches over to a cloud storage solution. With many employees working remotely at the current time, they can easily access the files and data they need. Switching over to cloud storage will be one of the best business decisions you ever make. If you've not done so already we recommend making the switch as soon as possible.
We hope you enjoyed this article and found it useful. We offer a range of solutions for IT and website development call BSPOKE Design to find out what we can offer!