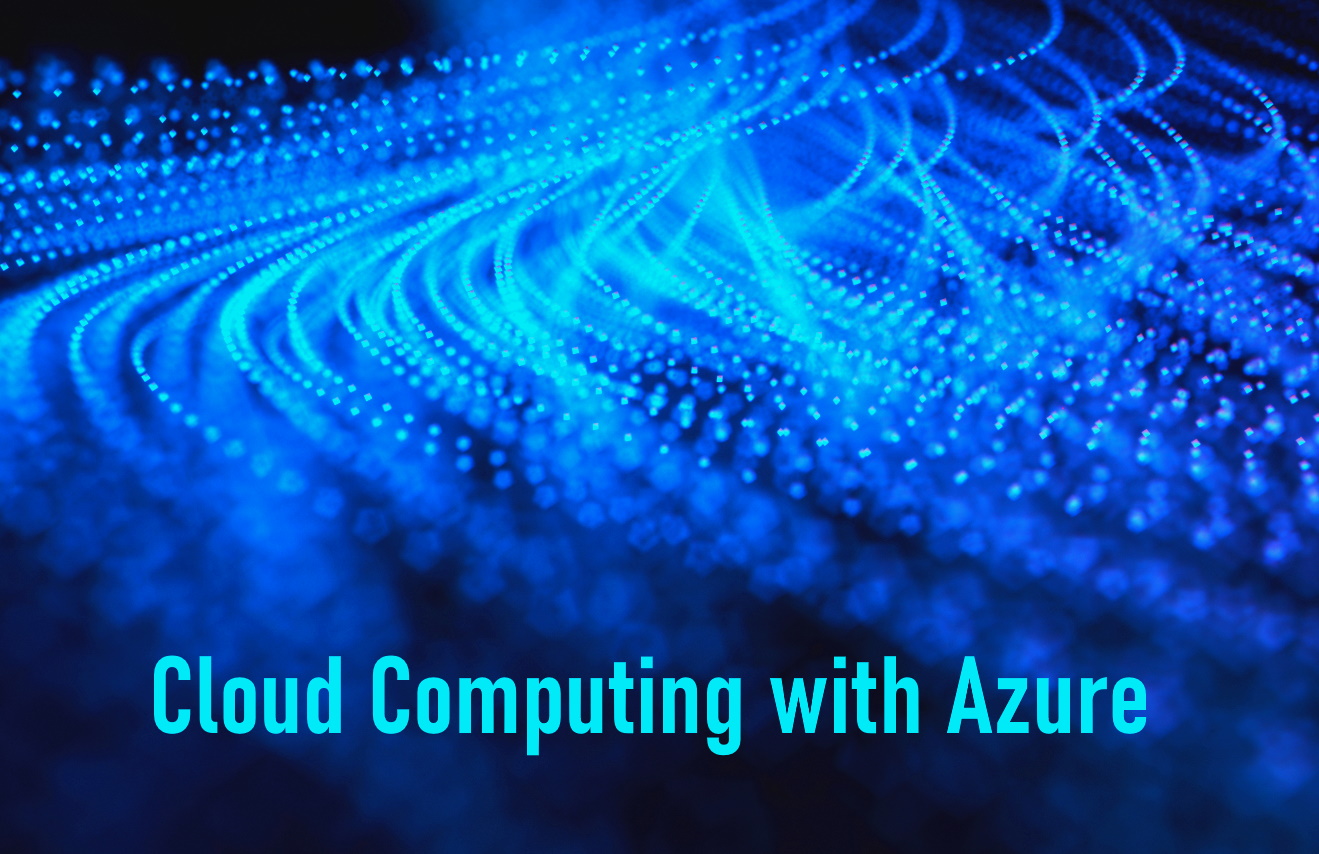 As a web design company, we are sometimes asked about Microsoft Azure by our clients. Keep reading to learn more about Microsoft Azure and who could benefit from using this tool.
Brief Introduction
When considering various cloud computing platforms for your business, Microsoft Azure is one of the world's most popular options. Previously known as Windows Azure, Microsoft Azure offers storage, networking, analytics, and much more. The great thing about this service is that you can pick and choose what you need from their offerings.
Who is Microsoft Azure for?
Microsoft Azure is ideal for businesses of all sizes, and it aims to help companies keep more organised during projects. The tools within Microsoft Azure can be used by companies in almost any industry, including finance and e-commerce. Microsoft Azure offers various forms of cloud computing to its users, including platform as a service, infrastructure as a service, software as a service, and serverless.
Cost-effective packages
The great thing about Microsoft Azure is that you are only billed for the services you use each month, so you won't have to pay a costly subscription fee for services you never touch. Upon signing up for Microsoft Azure, you then have access to the site, which allows you to use all of the resources on offer. There are also various third-party vendors you can access through Microsoft Azure, but this usually requires an additional charge. Depending on how much you are planning to rely on this solution, there are various customer support levels available, starting at Basic and finishing with Premier. Therefore, all companies can benefit from Microsoft Azure and find an option that fits their budget and current requirements.
What Do Companies and Individuals use Microsoft Azure for?
One of the main reasons that companies use Microsoft Azure is that it can run containers and virtual machines within the cloud. It can also host databases and it offers both serverless relational databases and non-relational databases. For many companies, the top reason they opt to use this solution is to have a backup of their data, and it's ideal for anyone looking to create a new disaster recovery plan for their business.
Services Within Microsoft Azure
With over twenty different categories to choose from, the ways in which you can use Microsoft Azure are unlimited. These are just a few of the highlights of the Microsoft Azure products and services:
Build applications for mobile devices – Use the various tools that can help to build application program interfaces.
Develop and deploy web applications – This service also offers content delivery and reporting features.
Storage – Includes cloud storage and persistent storage for companies.
Networking – Virtual networks, gateways, and dedicated connections are just a few of the benefits of this category of services.
Integration – Useful for server backup and connecting to either private or public clouds.
Development – Application developers can test their new apps, track issues, and share code with Microsoft Azure.
Artificial Intelligence – Developers can use a wide selection of services to add AI and machine learning into their new applications.
Benefits of Microsoft Azure
There are many benefits of Microsoft Azure, which is why so many companies are opting to use this solution as part of their day-to-day work:
Affordable – With Microsoft Azure, you only pay for what you use. You'll no longer overpay for solutions that you never touch and will just be billed monthly for everything you've taken advantage of over the past month.
Wide Range of Services – With over twenty different categories to choose from, there are so many reasons why companies would opt to use Microsoft Azure. Regardless of your needs, you'll likely find that Microsoft Azure offers a solution for any issues you are currently facing.
Data Backup – One of the main reasons that companies are opting to use Microsoft Azure is for data backup. Instead of investing in a costly data centre with local servers or storage, they can run everything via Microsoft Azure.
Privacy – Privacy is a major issue for companies, so Microsoft created their Trust Center. Your data will only be used by them if needed. Microsoft will never share your data with organisations unless ordered to by law.
Scale on Demand – As you only pay for what you use, you can increase your reliance on Microsoft Azure as needed. This is great for companies that are trying to scale and will be a more affordable solution than using local servers.
Customer Support – The company offers excellent customer support, with varying levels of assistance available. Choose the package that works best for your budget and current requirements.
Top Tips for Using Microsoft Azure
If you are using Microsoft Azure for the first time, these are a few of our top tips to keep in mind:
Allow your team some time to get used to Microsoft Azure. This will allow them to understand everything it could offer your business and put it to the best use.
Create a strategy for how you are planning to use Microsoft Azure in conjunction with any other solutions you already have in place for your company.
Only give access to the team members within your organisation that really need to use Microsoft Azure. You don't want other employees playing around and causing disruption to your applications.
Microsoft Azure is always being updated, so remember to keep on top of current updates.
Microsoft Azure is an excellent tool that businesses are continuing to rely on more and more. It offers such a wide range of features that almost any company will find some use for it. One of the things we like the most about this solution is that it's very flexible and scalable. You'll only pay for what you use, which makes it ideal for companies that are planning to expand.
BSPOKE Design and our sister company BSPOKE Software both use Microsoft Azure. To find out what we offer, contact us here.