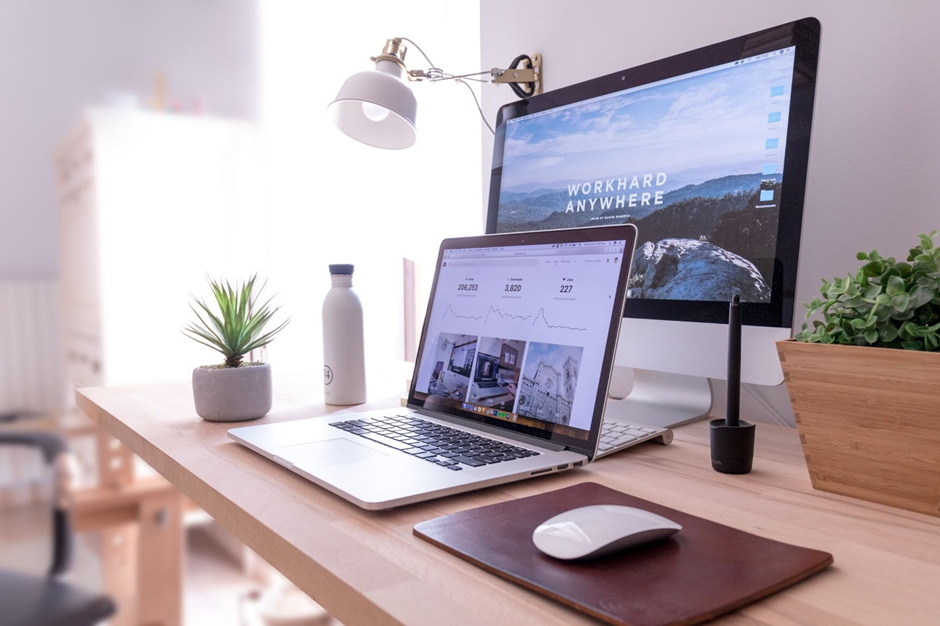 Are you hoping to learn the basics of website development this year? When getting started, there is so much information online that it may feel overwhelming to those just starting out. In this article, we're going to share some of our top tips for those wishing to get a fundamental understanding of website development, to help make the learning experience more enjoyable.
1) Focus on one area at a time
You aren't going to be able to learn the basics of website development overnight. Instead, we encourage you to focus on one area of website development at a time. You'll want to build a good foundation of one topic, before moving onto another topic that is closely aligned. Once you've mastered one concept, then it's time to move onto another. While this may become a little boring at times, you want to feel fully competent in everything you are learning instead of just rushing through each lesson to complete it. We have found that the w3schools is a great place to get started and can help you focus on one topic or concept at a time.
2) Find a mentor
While many individuals find they can learn website development skills online for free or with a guided online course, you'll still want to gain some real-life experience and education in this field. We encourage you to find a mentor who is already working in the industry. A mentor will be able to give you real-life guidance about what you should focus your time and energy on. They can also show you projects that they are working on, so you can gain some hands-on experience. To find a mentor, we encourage you to go to meet-ups either online or in your local area to connect with other people who are also passionate about website development.
3) Daily lessons
Instead of putting aside an evening once a week to study, take the little and often approach. Try to put aside thirty minutes to an hour each day to work on developing your skills. As with anything in life, this consistent practice will pay off in the end. Regular learning will enable you to further your education and put your skills to work when you are ready.
4) Focus on the big three
We encourage beginners to start off their website development journey by focusing on the big three: HTML, JavaScript, and CSS. It's important to at least get an idea of how each one of these works. If you do decide to specialise in the future, having the fundamentals of each one, is still necessary for success. You'll come back to these three over and over again, so make sure you know how they work together and how they apply to your potential work projects.
5) Reverse development
One of the best ways to learn about how websites are developed is to look at finished products. Study the code and structure of them and try to work backward to see how they were created. Start with more simple websites before building up to more complicated projects. You can learn a lot from seeing how other people work and looking at their code. By seeing how all of the pieces come together to create the final project, you'll get a better idea of what's involved in website development.
6) Keep up to date with the industry
The website development industry is constantly changing. Therefore, you will need to keep up to date with what's going on and changes that may impact your website development. To do this we suggest you find online blogs and news sources you can read for five minutes or so each day, maybe while eating lunch or on your daily commute. Keep your eye on online forums which may be discussing pressing topics, and you'll soon find your knowledge increases without much effort.
7) Stick to one teacher or course at a time
While you will want to compare the course options available to you, we recommend choosing one course for each area of study and sticking with it.  Different teachers spend more time on one area than another, which can delay your learning. Find a tutor or online course that resonates with your learning style and stick with it. Try to see it through from start to finish by creating a schedule for yourself. Website development basics aren't something you can learn overnight, so ensure you are realistic about the sacrifice that will be needed to improve your knowledge.
8) Set a realistic timeframe
It's worth being honest with yourself about how much you can learn in a specific timeframe. If your project is due in a few months, you are unlikely to have the skills to accomplish it now. Most people take one to two years of study to be ready to work on a commercial website project. Don't try and rush your learning, as you'll likely not give yourself enough time to practice the crucial skills you need to know. In the meantime, hire a professional website developer for your next project. As well as getting your work completed, you'll also find you learn a lot from watching them. Take advantage of having an expert in your team temporarily and quiz them about any areas you've been confused about.
Website development is something that takes time and patience to learn. Most business owners find their time could be better spent elsewhere. Although we encourage you and key members of your team to have basic web skills, we still recommend that hiring a professional developer to design and create your website is the most lucrative option. Once created depending on you and your team's skills, it may then be possible to keep it updated yourselves.
BSPOKE Design can offer fully developed website packages that include hosting and maintenance.
Alternatively, you can opt for a website built using a content management system (CMS). This will provide you with an easy-to-use interface for you or your staff to update your website.