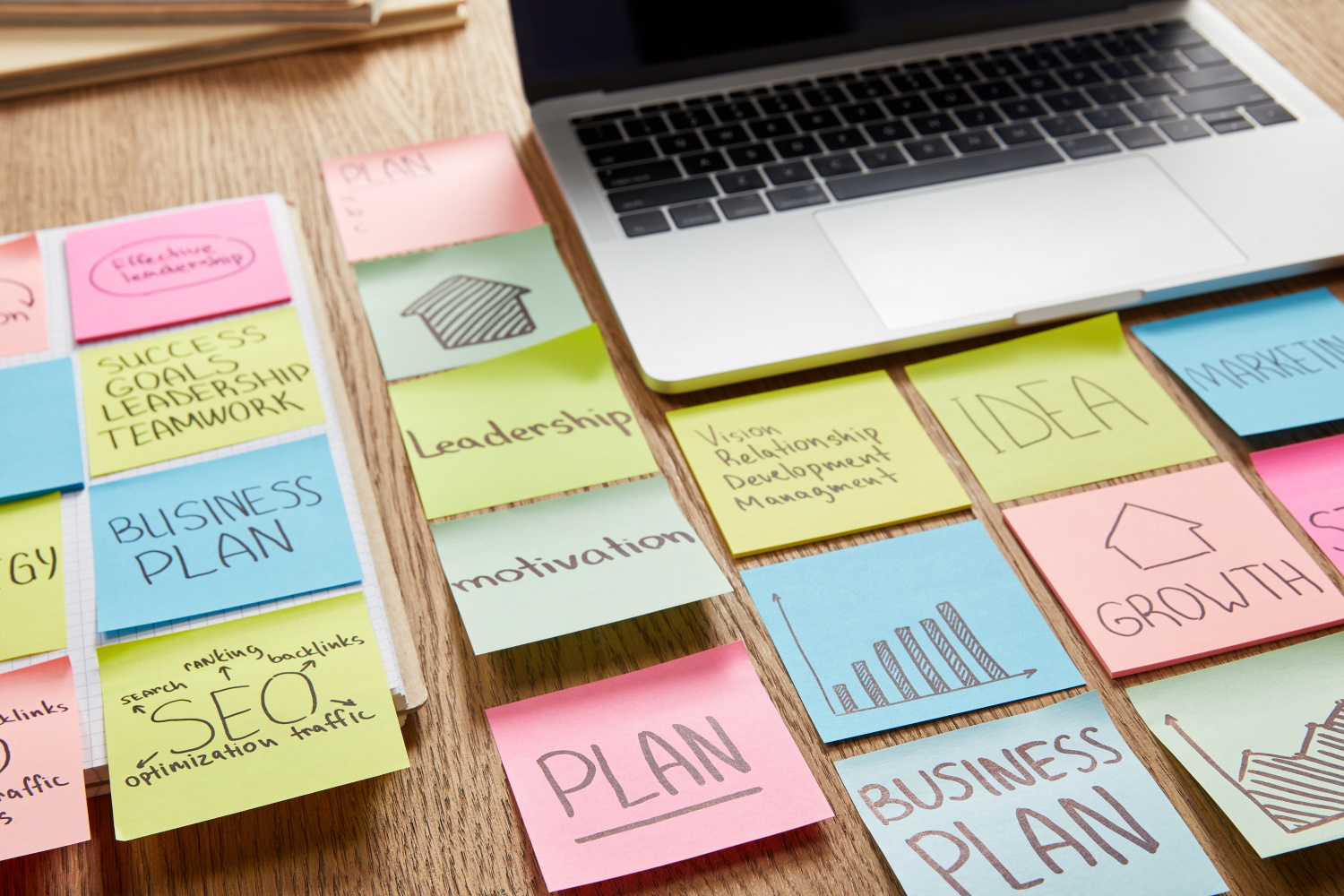 Redesigning your website can be a huge undertaking. However, for many companies, it's a great chance to improve their SEO and redo some of their content to attract more visitors to their site. Today we're going to share with you our top tips for improving your website and SEO.
1) Plan everything out in advance
As with anything in life, we always recommend having a good plan before starting your work. While it can be tempting to simply jump into redesigning your site, we encourage you to take some time, to create a layout and structure for your site that makes sense for your brand. Try to think of your website as a journey your customer will go on and imagine how they will make their way through your site. Create a logical path from page to page that will allow them to find the information they need to convert them to a paying customer.
2) Where possible, keep your existing URL structure
Your URL and the page content that you currently have has helped you to gain some authority with Google, as opposed to the design of your site. Therefore, while you may want to redesign your site completely, we encourage you to keep the same URL structure. When companies make a huge change in this area, there's a strong chance this could lower the page rank. If for some reason you need to change the structure, opt to use 301 redirects instead.
3) Create great titles
Your page titles are a priority area to add keywords. Make sure these are all updated before launching your new site and that you incorporate keywords that are relevant to your brand. Take your time to craft the perfect titles that will not only attract your audience's attention but will help you to improve your SEO. These aren't just something you should make up in a rush think of various ideas and then pick the one that works best.
4) Test before reluanching
Now you made your changes, you probably just want to get your revamped site, out into the world. Before you do this, ensure you are putting time aside in your schedule to test your site. Either you or an external tester should ensure that all links are still working and that the site is still easy to navigate. As well as testing your site on your laptop or desktop computer, make sure you also test on mobile devices.
5) Avoid keyword stuffing
When updating your content as part of your site redesign, you'll want to incorporate relevant keywords into your writing. Once you've completed your keyword research, make sure these words are added in a natural manner. You may be tempted to overstuff content with keywords, but this often ends up with writing that barely makes sense and has illogical phrases forced into the text.
6) Remember to update your existing advertisements
Ads offer many advantages to website owners, and if you are using this as a form of revenue, you'll want to ensure they are optimised for your new site. If you have changed your domain name, make sure you also update the display URL on your PPC landing pages. When you don't make these changes, you'll find that your conversion will be reduced, money will be wasted and you'll create a poor impression of your company.
7) Check all changed links
If when you redesign your site, you can't avoid, changing your URL structure or your domain make sure you check your backlink profile. Links are an important part of SEO, so ensure your profile is good so you still benefit from the hard work you've put into your site. With too many redirects, you'll lose some of the SEO benefits so use a mixture of this and new links.
8) Create a regular update schedule
If you're hoping that you can do all of the work of redesigning your site and that will be the end of it, we have bad news. Website updating never ends. Making your site go live is only just the beginning of improving your SEO. Google is constantly making updates to their processes which may mean more work for you.
Monitoring
Plan to regularly review your site and keep up to date with current changes in the world of SEO. We encourage you to track the traffic to your site and conversion rates and constantly look for ways to improve your site and your rankings. Don't just relax once the hard work is done, and ensure you critically assess your website from time to time.
In Summary
There's a lot to consider when it comes to redesigning your website for SEO. However, when SEO is used correctly throughout your website, you'll soon find you increase your ranking on Google and receive relevant and quality customers to your site. If you offer them a good browsing experience upon their arrival to your website, you should hopefully convert them to buying your service or product in no time at all. Remember that your customers want an easy-to-navigate site that offers them all of the answers they need. Don't overcomplicate things and make sure they can easily find the information they require.
It can be a bit of a battle to keep on top of your website. If you don't have the time, skills or inclination to regularly update your website, BSPOKE Design can take this burden over for you. Call today to explore the options we can offer you.