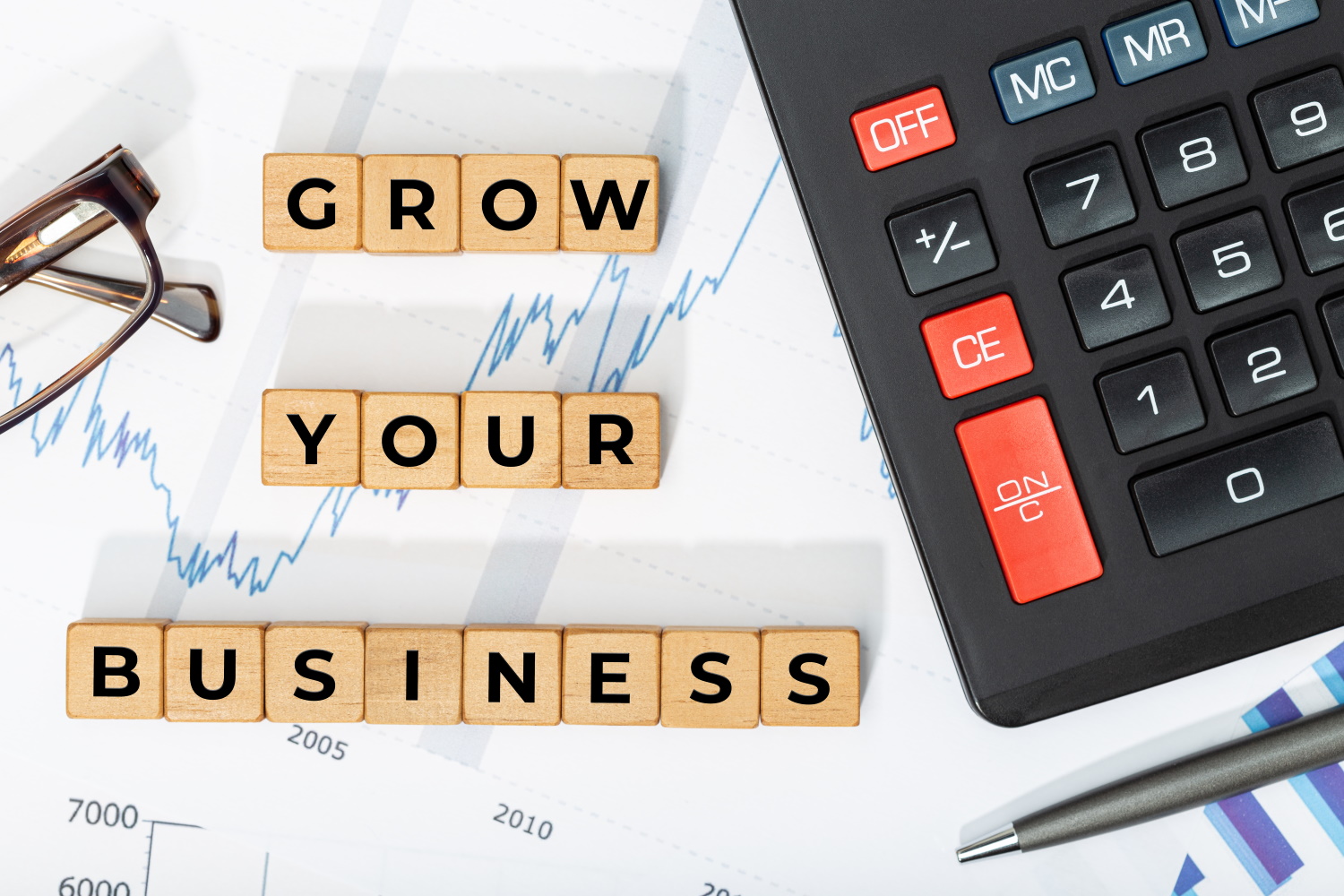 BSPOKE Design regularly works with small businesses and we know, as a small business owner, growing your business is one of your biggest challenges. This is especially true when you first start but is ongoing throughout your business journey. There are many ways in which you can work to expand and grow. We've compiled a list of ideas that have been devised to attract more business to your company.
Create a good expansion plan
No business is likely to expand without a good plan. Take the time to sit down and think about your business goals. Not everyone wants to build a huge corporation, and you may simply just want to expand your offerings locally or nearby areas in the UK. Thinking about what you really desire for your business while keeping your core principles and values in mind, is the first step to expanding your business.
Custom software can improve your productivity
One of the reasons that many small businesses fail to expand is due to a lack of efficiency. If you currently need to hire additional team members, you may find the need reduced by using custom software. A software system designed exclusively for your business can replace staff who perform routine regular tasks.
BSPOKE Software, our sister company, can produce a system uniquely tailored to your business requirements. Any type of business in any industry could benefit from custom software. Whether you are looking to build an app for your customers or you just need something to make the sales process smoother behind the scenes, BSPOKE Software can work to understand your needs and build a tool that will improve your workflows. Check out their previous work here.
Focus on improving your online presence
For companies who are looking to expand, one of your first considerations should be improving your online presence. If you don't already have a website, that's something BSPOKE Design can help you with. Alternatively, if you just aren't getting the traffic you need to your current site, we can work with you to implement an SEO strategy. With Google constantly updating its algorithm, it can be hard to keep abreast of these changes. Using a team of professionals will keep you one step ahead of your competition.
Research your competitors
Speaking of your competitors, if you haven't already taken the time to look at your competition, we recommend you do. If you are aspiring to become a mid-sized business, look at companies of this size within your industry. Consider what they are doing well and how you could incorporate the technology they use to improve your current offerings.
Many business owners put off looking at other companies as it can often make them feel uncomfortable. However, checking out the competition is a crucial task for anyone looking to expand their business. You are also likely to notice things that your company is doing that sets you apart from your competition, so keep these in mind and use these as your unique features to attract customers in the future.
Don't forget your mobile customers
If you are primarily focusing on your desktop website, it's time to think about going mobile. As we mentioned earlier, custom software can be an excellent option for expanding your business, including mobile apps. About half of shopping purchases and decisions are made via mobile devices. If you're not already tapping into this market segment, you could be missing out on thousands of customers each day.
As well as considering an app, if your website isn't already optimized for mobile users, make this a priority. When individuals can't view your site on their mobile phone, they'll just bounce and head over to a competitor's site instead. Our team of professionals can quickly help you to avoid this issue with a fully optimised mobile site that will allow people to explore your offerings.
Keep up to date with trends in your industry
The market leaders in any industry retain this position as they always stay on top of the current trends. If you don't already dedicate time each week or month to this task, this is something any small business owner should be doing. It's all well and good to focus on your day-to-day operations, but if you want to keep moving forward and growing your business, this can only be achieved by research and proper preparation.
There are so many resources available to us for free online, so follow news sites and blogs that are related to your industry. Ensure you keep on top of your social media and follow the companies akin to yours. Sign up for new accounts and expand your presence online to ensure you are attracting customers using every online platform out there. Reap the rewards of all this work and grow to a level you never expected.
Final Thoughts…
Technology is one of the best tools for small business owners. We have found, however, that it is often overlooked by companies who opt to stick with outdated tools. Custom software is something any small business should consider, as improves your efficiency, reduces the number of required staff, offers a better customer experience all resulting in a quick return on your investment.
BSPOKE Software developers are experts in building software tailored to your business requirements. Whereas here a BSPOKE Design our experts can help you with every aspect of expanding your online presence.