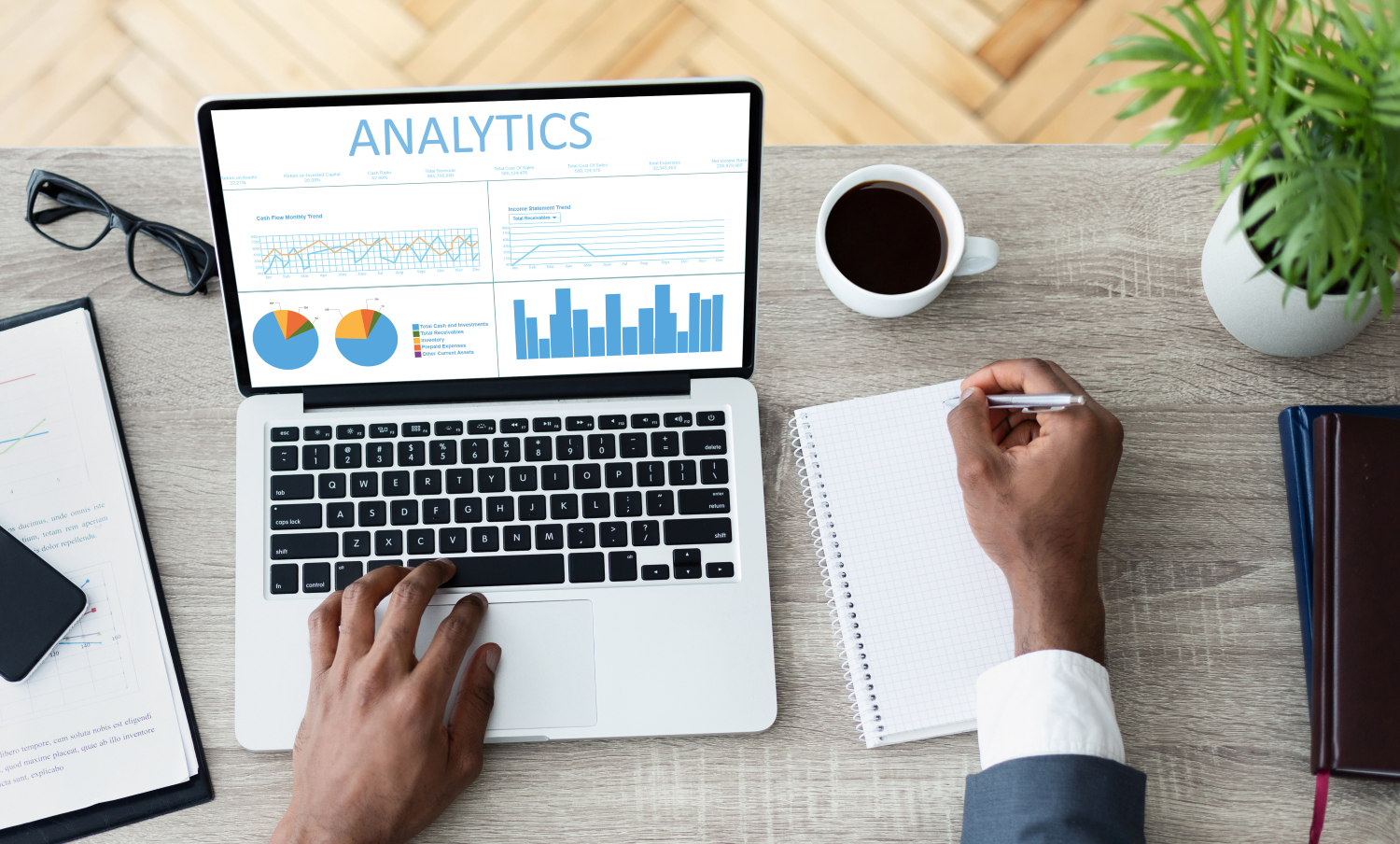 A free tool that provides invaluable insights for your business and website
All businesses today should be looking to understand their website users more, and Google Analytics is one of the key tools on offer. This service allows you to measure and understand your user's behaviours, and you can track various categories, including conversion rates and web traffic. For any business looking to increase their website traffic or grow their client base, this information can be critical in helping you achieve these goals. In this blog post, we're going to share with you the fundamentals of using Google Analytics and how you can get started with this tool.
What is Google Analytics?
Google Analytics is a free tool that Google offers website owners. On top of the most basic analytics, you can learn where your visitors are from, what device they use to access your site, and much more. This user behaviour information is vital for measuring your website's performance and helps to highlight areas of improvement. You can also use this to judge what type of customers your brand is attracting. You can then work with a professional team of website developers who will be able to optimise your site further to increase your conversion rates.
Why should you use Google Analytics?
Your website is one of your top online marketing tools, and it's something that you want to keep an eye on when you are launching a new business or product. Google Analytics, can help you to understand how effective your current marketing campaigns are. By reviewing the various data points on offer, you can then create a stronger marketing plan. As it's a free tool, it's something that every company should be using regularly in order to keep ahead of their competition.
How to start using Google Analytics
Google Analytics, is easy to set up. Of course, if you don't have the time currently, our team at BSPOKE Design can achieve this task when building or upgrading your website. You'll need your primary Google account, and then you just sign in to the Google Analytics page. After completing the basic information that's required about your site, you will want to opt for a business account for your company site. Once you are signed up, your developr can add the tracking ID code to every page on your site. From there, you'll be set up to start tracking your site with Google Analytics. You can choose various goals for site tracking, which you can tailor to your business needs.
Key metrics to track your audience's behaviours
Once you begin using Google Analytics, you'll be able to learn more about your users and how they interact with your website. When you log into the site, you'll see the Audience Overview report, which you can then filter in various ways to find statistics based on date or other filters. If you are going through a challenging time as a business, you can use this tool to compare the number of visitors your site has received from one time period against another.
To learn more about your users, you can view reports that share what city or country your visitors are from. These are all important pieces of data to review, so you can tailor your site to your audience. There's no point attracting visitors from overseas if you have a local coffee shop. From here, you can work on your local SEO to start attracting the right audience to your business.
User reports
Once you've signed up for Google Analytics, you could literally spend hours scrolling through all of the reports and data available to you. Audience reports offer you even more information about your users, including their interests, gender, and age. When launching new products, this can give you some much-needed insight into who you could add new product lines for. You can also see how visitors use your site, so you can understand whether you need to focus on one area of your website more than others in the future.
The demographics tool will help you to ascertain whether you are currently reaching your target audience with your marketing efforts. Whether you are a new business or are just launching a new product, you should have a good idea in mind at all times who your company is trying to target. Once you've started to master the basic functions of Google Analytics, you can then create custom reports and advance further with this tool. We recommend starting out with the basics, though, and from there, you can start to learn more about how this tool could help your business in the future. As it's a free tool, there's no excuse for websites not using this, and the sooner you get started using Google Analytics, the more successful you will be at attracting your target audience.
How Bespoke Design can help you with Google Analytics
Whether you are building a new website or need to update your current site, we can work with you to use Google Analytics to review your current website traffic and conversion rates. If you are unsure about how to use Google Analytics, don't hesitate to contact our team today, who will be able to update your site and set you up with this useful tool. Businesses of all sizes can use Google Analytics, and no website is too small or basic to take advantage of this service. By learning more about your customers, you'll soon be able to improve your website and marketing efforts with our help to take your business to the next level this year.