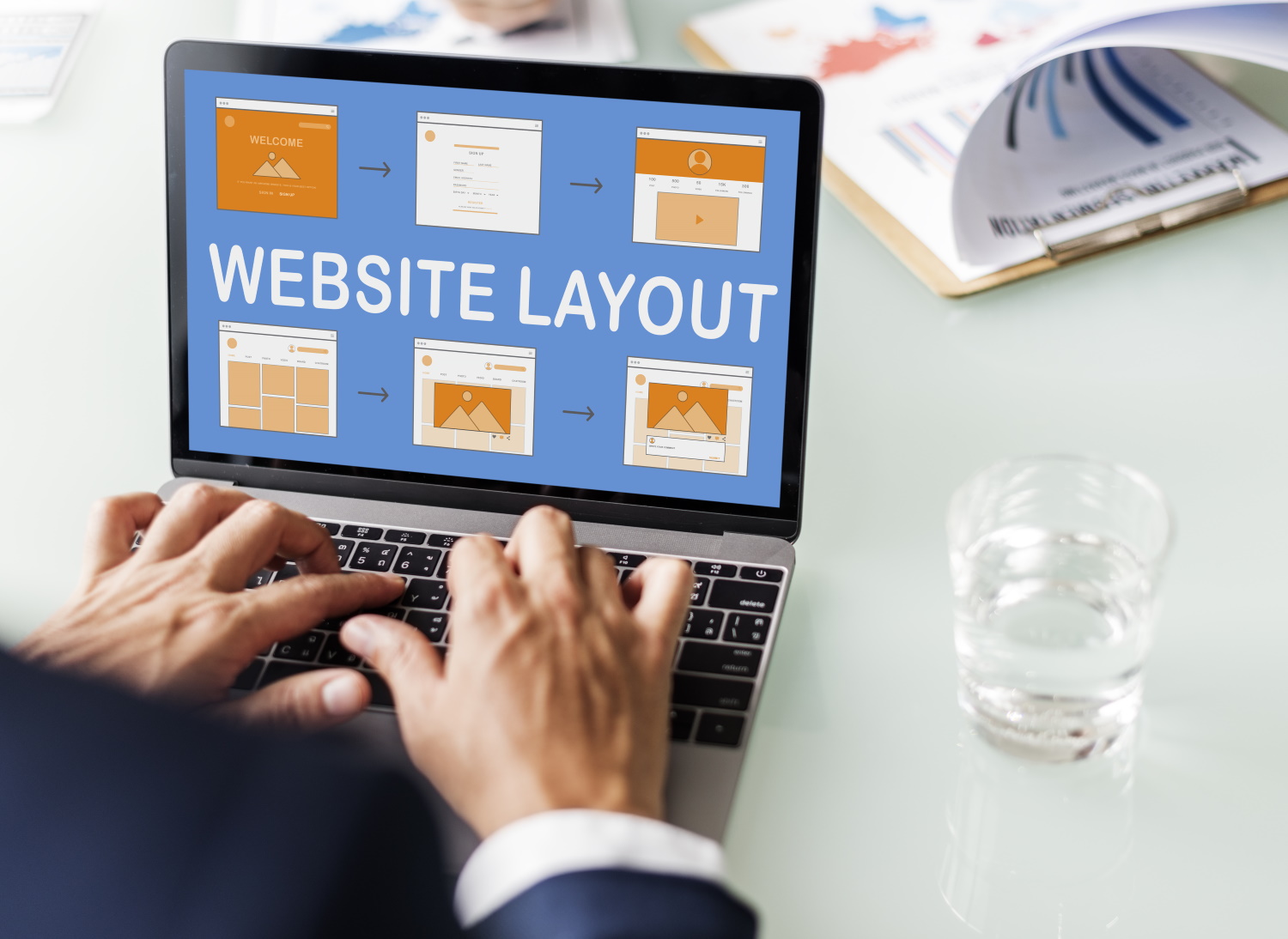 There are many elements that come together to offer your visitors a good website browsing experience. One of the elements that's often overlooked is website layout. A good website will have a navigation system that's easy and logical to follow. Your visitors should easily be able to find the information they need on your website. This blog post will discuss why website layout is so important and what elements may require improvement.
Create a good first impression
When you first visit a website, you likely have a specific reason for visiting the site. Upon landing on the home page, you should easily be able to see how you will get around to other areas of the website. When you have to spend five minutes finding something on a website, this is incredibly frustrating. In fact, if most website visitors can't find what they are looking for within twenty to thirty seconds, they'll just close down your site and head elsewhere. This is something that no business owner wants to happen. Avoid confusing your users, if you are looking to create a successful online business.
Better results and increased sales
Your website is the online storefront or showcase for your business. The number one aim of your website should be to promote and sell your product or service. If your visitors can't find what they require, you won't be able to close sales. Here at BSPOKE Design, we are used to working with businesses in a wide variety of industries. We can create you a website that's easy to navigate and aims to push visitors to your sales pages. From there, we'll make sure the checkout process is quick and easy to finalise purchases.
Improve your SEO
Many different website design elements come together to impact your search engine optimisation (SEO). Any website that is looking to increase the number of visitors it receives should be focusing on SEO. Good SEO helps your website land higher up on Google's search results pages, thus increasing traffic. A site that is well laid out will be easier to add SEO elements and keywords too. Logical pages of content can also be easily tailored to attract more customers to your site.
Easier to interact with your brand
Website layout can also help to improve the overall customer service experience for your visitors. To make it easy for customers to find your service team's details, place them on every page within the footer. On top of that, also add social media to the footer, to make it easier for your customers to follow and interact with your brand. Social media is an excellent marketing tool for companies. When your customers can easily find your social media profiles, they'll be more inclined to share your content and encourage others to purchase from your company too.
Builds trust
As we mentioned above, first impressions count. When you show your audience that you are willing to put the time and effort into creating an easy-to-navigate website, they will be reassured that you'll also give them the same care and attention. This can help to build trust with new and existing customers and increase customer loyality. If you don't hide your contact details, they'll know that your site is legitimate and that your team is willing to help them should any issues arise.
Keep up with your competition
Most companies are very aware of their top competitors, so ensure you are offering a better experience than their website to win over their customers. When comparing two similar products, customers are much more likely to purchase from a company that makes things easy. So ensure customers can find all the information they need when going through your purchasing process. The online competition in most industries is extremely tough. So make sure your web design layout puts you one step ahead of your competitors. Most customers rely on websites over physical stores to make purchasing decisions. This means you need to put as much effort into your website layout as you would for a physical shop.
A consistent brand image
When designing a new website, you want it to be consistent with the rest of your branding and online presence. Hopefully, these are also well laid out and organised, so you can keep up a constant and professional image for your site. A company that offers a good website layout will appear organised and efficient, which is something most customers are looking for from a company. You'll find you appear far more professional, making it easier to win over even the toughest of customers.
There are so many reasons why website layout is important for any type of business. If you have never designed a website before or you think your website layout isn't up to scratch, let us assist you with this project. Our team of professional website designers at BSPOKE Design will be happy to work with you to create a professional website that will win over new customers and help you to retain your existing ones. Your site will create an excellent first impression after working with us, ensuring you attract new business and improve your SEO at the same time.