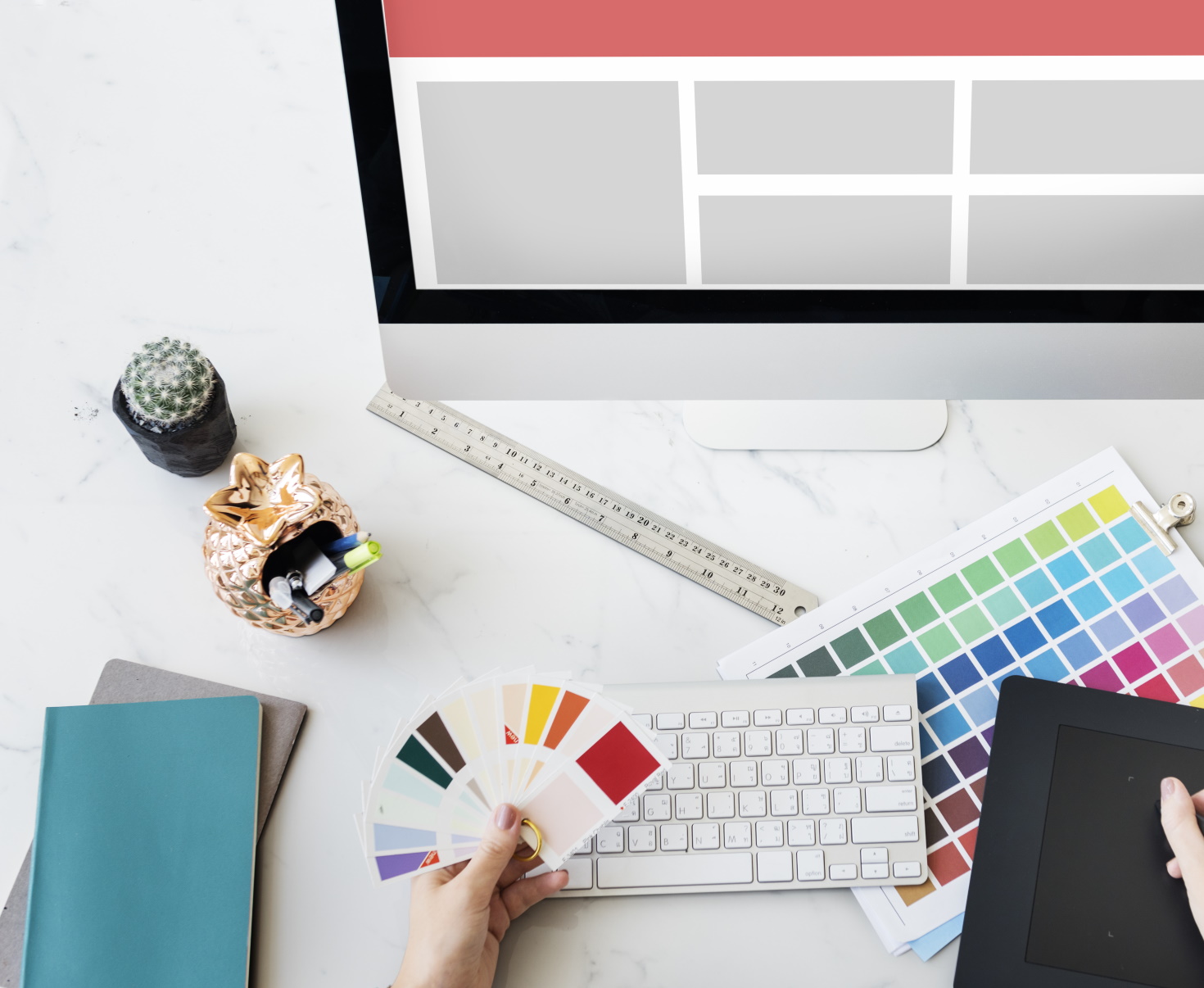 The two main options on offer for building a website, are custom website design or pre-made templates. While both have their advantages and disadvantages, the most flexible solution is a custom website design. Keep reading as we discuss custom website design vs pre-made templates, so you can decide which is the best option for your company.
What are pre-made templates?
A pre-made template for your website offers you a quick, basic solution for your brand. If you are a new company and simply need an online showcase, this could be a good temporary solution. You are able to change both the text and images, but generally, the colours and layout of your site are fixed. It will create a very generic website that will offer you basic functions but limited personalisation. You'll want to think hard before using a pre-made template for your website and think about the type of message it is sending out to potential customers.
Most templates can be seen on thousands of websites, making it look like you put minimal time and effort into this project. A unique website can help you to stand out in your industry and set you apart from the competition.
What are the benefits and drawbacks of pre-made templates?
The main benefit of pre-made templates, is they are quicker and easier to use. If you are on a very tight budget, you'll find these can be an affordable option for a new business. Some businesses may use this temporarily during their launch, but even at this time, we encourage you to think about custom website design. This is because you don't really want to have to remake your site in the future if a custom site becomes necessary.
Pre-made templates could damage your credibility as they can be generic and look similar to many other sites. A custom website design can help you to increase sales and trust in your business. This is because it reflects the time and effort you put into every aspect of your company. Many website templates aren't designed to be used on different devices and aren't very responsive. It's so important to have a site that's easy to access on mobile phones and tablets, and that can be used on any type of browser. This will widen your audience, which should help to increase your profits over time.
What is custom website design?
A website designed specifically for your company, as the name suggests is a custom-designed website. No two custom website designs will be exactly the same, offering you the exact features and design that your company needs. You'll be able to omit and add every feature that's expected from your customers and employees. This makes the browsing experience better for everyone involved in the process and your visitors.
Custom website design is something that companies of all sizes can benefit from. Even if you are just launching your business, it can still be a great investment for first-time business owners. Custom website design is now a much more affordable option than you may expect, and web design companies can work with you to create a design that fits your budget and expectations.
What are the pros and cons of custom website design?
There are very few drawbacks of using custom website design. While you may find the process takes a little bit longer than using pre-made templates, this is well worth the time and effort in order to create a site that's completely unique to your company. The cost of custom website design will be entirely dependent on your budget and expectations. If you are just looking for a simple website for your company, BSPOKE Design can help. You might be surprised by how affordable this solution is.
Custom website design offers far more options than using a template. There are so many different features that could be added to a custom website, and we'll be able to discuss with you the additions we can make to your current or new site. Options are almost unlimited when it comes to custom website design, and you aren't restricted by templates that may limit the look and feel of your site. As well, we'll be able to incorporate SEO into your site from the very beginning. Many of the top pre-made templates don't give you the flexibility or option to improve your SEO, which can put you at a disadvantage when ranking on search engine results pages.
In Summary
For new business owners, you no doubt have plans to expand if your business is successful in the upcoming years. Custom website design gives you the space for your website to grow as your business expands. You might just want to start off with a few basic pages on your website and then add more features and pages as your company grows. Custom website design gives you complete freedom when it comes to building your website and makes changes later on much easier.
Custom website design is something that our team at BSPOKE Design is very passionate about. Our team of experienced professionals will be here to guide you throughout the process and offer you the support you need when building your new website. There are so many great advantages of custom website design, and by opting for this over pre-made templates, you can stand out from your competition. In the long run, this will be a much more cost-effective solution that saves your business time and resources for many years to come. Contact us today for more information about custom website design or to discuss any questions you may have.