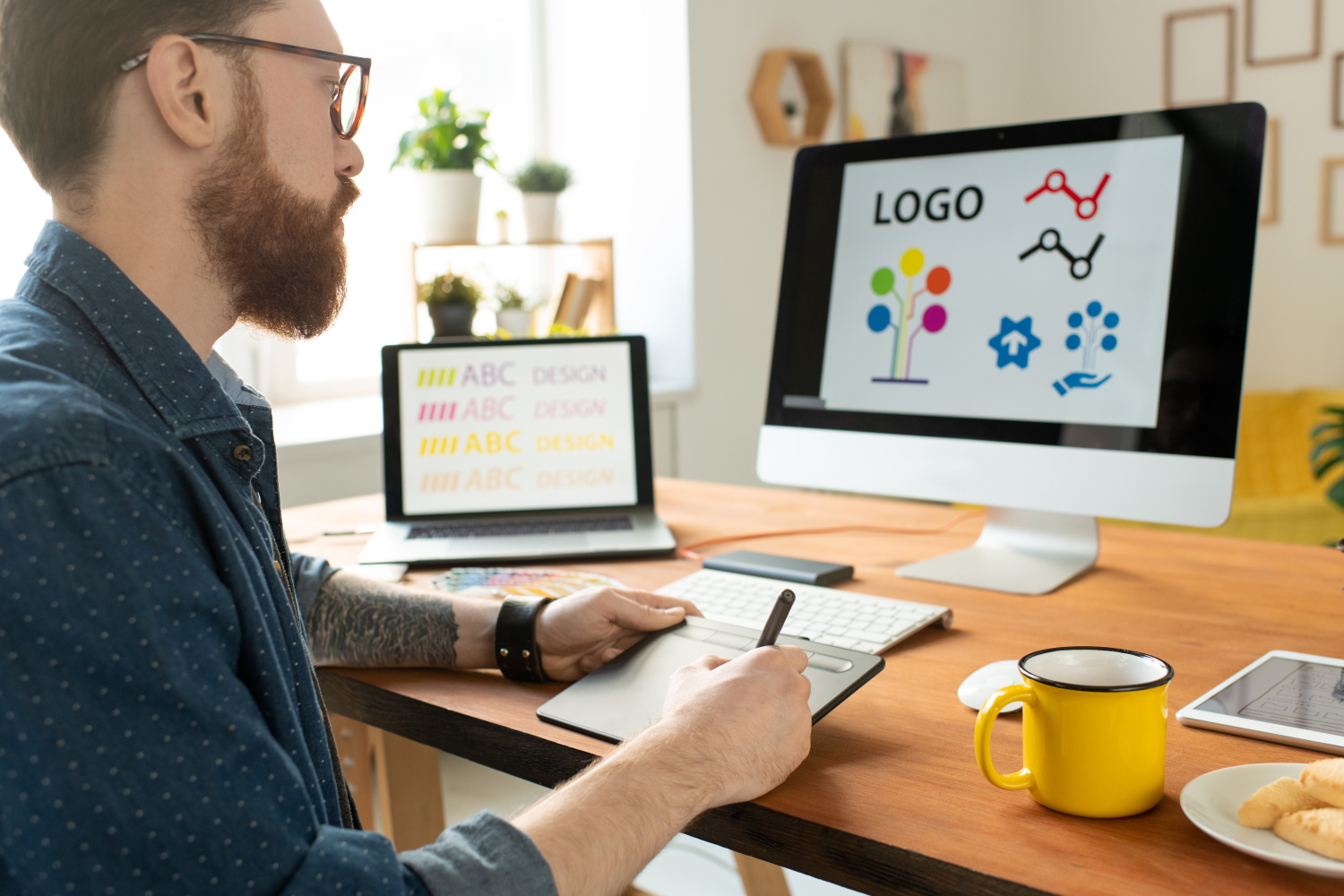 When it comes to your marketing strategies within your business, brand consistency is something that should be one of your top priorities. Regardless of your industry, you want to create a consistent experience for your customers from start to finish. Our team at BSPOKE Design can offer our creative services to help improve your brand consistency. Whether you need a logo designed, graphics, or copywriting for your site. By creating an appealing brand that has a consistent image,  customers will be able to recognise your business anywhere they see it.
Using brand consistency as part of your marketing strategy
Business owners sometimes overlook the importance of brand consistency as part of their marketing strategy. With a simple slogan or logo, you can instantly recognise some of the world's top brands, which is marketing at its finest. A consistent brand reminds customers what to expect when they purchase from you. Your logo should be instantly recognisable, and this can help to improve brand recognition as you become better known by customers.
Brand consistency helps customers to rely on your company
When someone or something is consistent, you know you can rely on them for whatever you need. If you know a company offers high quality and excellent value for money, you'd continue to deal with them. This is what you should be aiming for when working with our team to improve your brand consistency. If your voice is different on your social media accounts, website, and brand packaging, your customers will be confused.  By providing a consistent experience throughout, you'll have no issue gaining trust from new and existing customers alike.
Building trust with your audience
Regardless of what type of product or service you are offering, your customers want to feel trust in your company. Brand consistency and recognition are not just aimed to get your product out on the market. They also foster trust in your business and help to build a personal relationship with your customers. Many times, we purchase a product based on our emotions as opposed to practical needs, these decisions are often driven by good branding.
When it comes to brand consistency, you need to take a hard look at anything that your customers may consider to be part of your brand. This includes your packaging, social media, storefronts, website, and any other marketing materials you put out into the world. When everything is cohesive and consistent, they'll be much more likely to recognise that a product or service belongs to your company.
Get to know your brand better
Just like we want to know people in our lives better, we also desire to learn about our favourite brands. Brand consistency can give current and potential customers a better look into what your brand stands for and everything you have to offer the world. They'll start to learn more about your business personality, values, and employees, and will be eager to discover more. When it comes to brand consistency, you'll also find that it increases the interactions your customers have with you on your social media accounts and website. If they know they can trust your brand always to offer excellent service, they'll be far more likely to interact with you through the various channels you have open.
Adapt to change(s)
Brand consistency will make it much easier for your company to react to changes in the future. If you know what you stand for and how you usually speak or appear to customers, you'll be able to keep consistent during even the most challenging times. There's no denying that all businesses go through ups and downs. Even if you find yourself struggling, a consistent brand will be much more likely to come out on top. This is especially important when it comes to your customer service. As you'll find customers remain loyal, even if there is a temporary issue with your product or service.
Build loyalty
While we've talked about building trust already, another key thing to consider is building loyalty. Any successful business needs loyal customers, and these customers will often make up the majority of your sales. By creating a consistent brand, customers will return again and again, as they'll know exactly what they can expect from your company. They will know that they will receive a high-quality product, which is delivered on time and safely. Building loyalty also helps your customers feel reassured if something does go wrong, as they'll know that your friendly team will do anything they can to resolve the issue. You'll find that customers feel much more valued when your brand is consistent, making them return over and over again.
Here at BSPOKE Design, we offer a wide range of services to assist with your company's branding. Having a website that represents your company and is consistent with your brand is essential nowadays. You'll find that by working with our team, you'll experience all of the benefits listed above. Contact us today if you're looking to improve your branding on your current website or are starting from scratch. See how we have preserved other companies brands, by checking out our previous work.