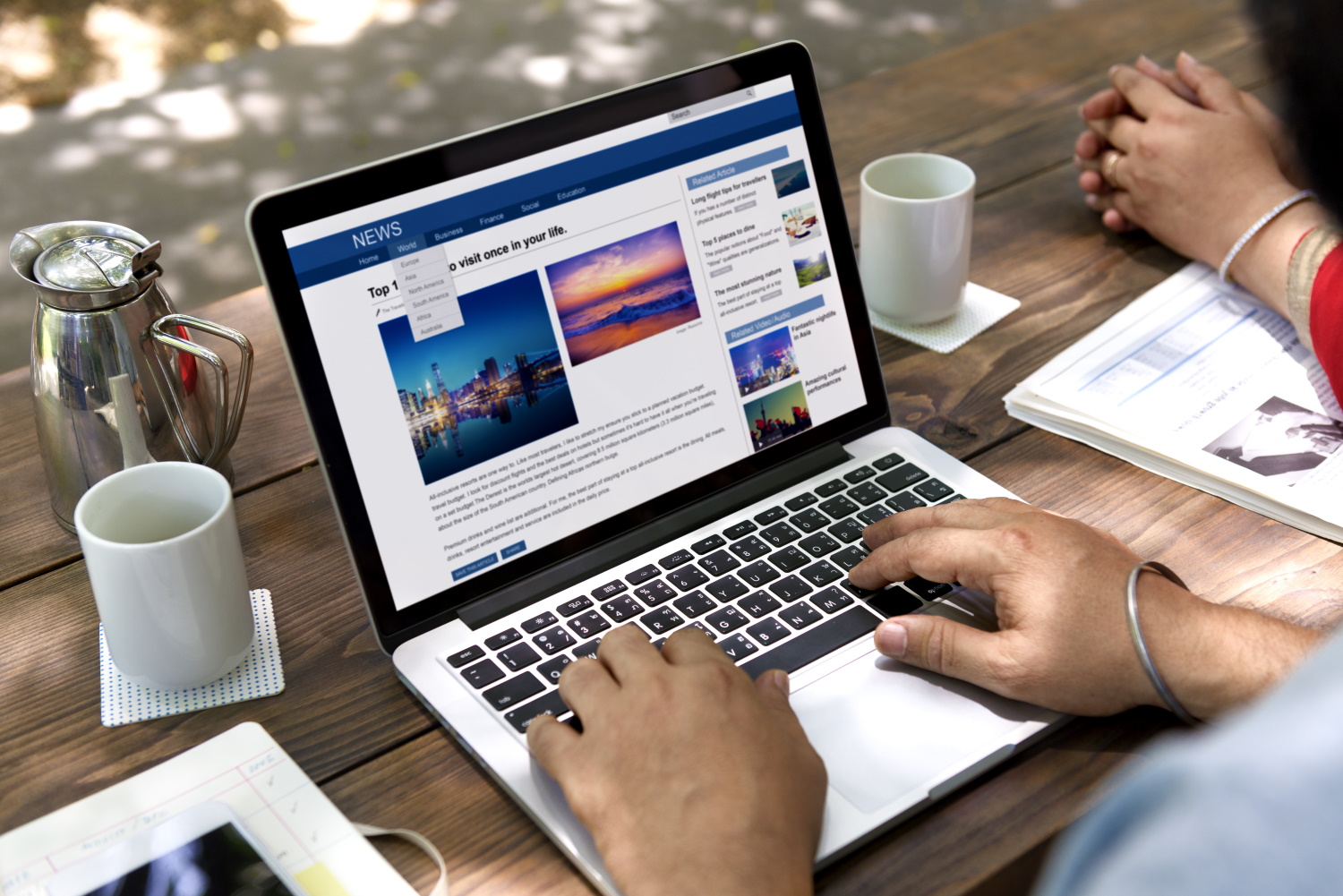 Website landing pages, are they worth the time and effort? Yes, yes they are!
A website landing page is a distinct page on your site which works to serve a specific purpose. We signpost everything you need to know about landing pages and why they are worth investing in.
What is a landing page?
A landing page is a type of web page that you want customers to land on. However, when discussing landing pages, we are usually referring to a page that has a specific focus. This could be things like attracting potential customers or promoting a new offer. Your landing page works to convert potential customers into paying clients. They can also be used to offer something special in return for a customer submitting their contact details. Quite often, landing pages are click-through pages, which may lead to your online store or could be used for lead generation.
A landing page should be created with the aim of appearing on search engine results pages. It should also be found easily when navigating through your website. You can have multiple landing pages at one time on your site, or you may just want to focus your energies on having one. Separate landing pages are sometimes used to attract different parts of your target audience who may require different things from your company.
Why is a landing page so important?
One of the most common questions our team is asked in regards to landing pages is why they need to be used instead of a home page. While your website's home page offers a wide array of information for your visitors, they are often general. As opposed to landing pages that are targeted to provide more direct access to specific offerings. When your visitors arrive on your home page, they'll have to navigate through your site to find what they are looking for. However, a landing page will take them straight to the product or service you have to offer, including a clear call to action. You should certainly put effort into both of these areas, but it's important to know their purposes are different.
Types of landing pages
Depending on the type of business that you operate, you may want to consider using various types of landing pages. These are some of the most common options that you'll see companies use:
Lead generation landing page – This type of landing page is usually a data capture form. They are often part of the sales funnel, and they aim to capture your potential customer's details. There should always be a reward or offer for anyone who completes the form. Provide incentives by offering things like downloadable giveaways or money-off coupons. Read about the key features of lead generation.
Click-through landing page – A click-through landing page does not have a form instead, it is an advert for your products and services. It will then direct your customers onto your shopping page and is relatively simple and clear with its message.
Squeeze page – Used at the top of a sales funnel, a squeeze page aims to collect data. The aim is to add people to a mailing list so that you can contact them in the future.
Sales page – At the bottom of the sales funnel, you'll use a sales page. You shouldn't have to sell your product or service too hard at this point, as they should already be thinking about purchasing from your company. You'll want to try to overcome some of your customer's concerns and address their needs with this type of landing page.
What are the benefits of a landing page?
A landing page offers many benefits to business owners. It is a great way to improve your website's SEO and to build your brand's reputation online. It can also assist with driving traffic to your site or promoting a specific product or service. Many businesses use landing pages for lead generation, and you'll want to use these pages to direct your customers to a particular product or service.
Building an effective landing page is something that our team can help you with at any time. When it comes to a landing page, they don't need to be too over the top or flashy. They can be quite simple with a heavy focus on the product or service you are trying to sell. A good landing page will be targeted and it shouldn't be general as this is the purpose of the home page.
As you can see, a landing page is an excellent tool for businesses at any stage of their companies journey. When you are next launching a new product, service, or offer, you'll want to think about using a landing page. For more information about creating landing pages or to get started on your next project, don't hesitate to contact our team.