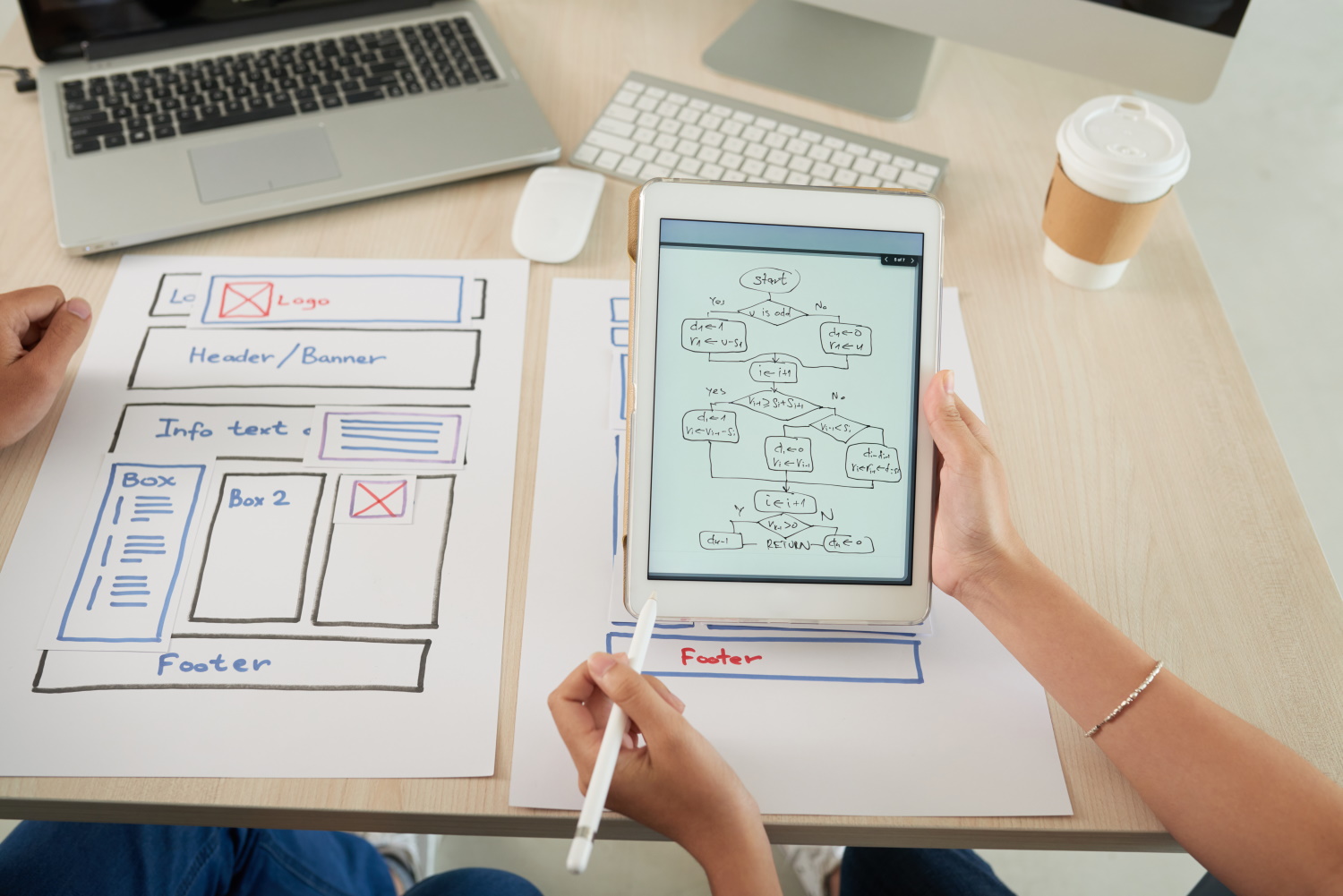 If you've never used a professional website developer before, we understand that you might be worried about the expense this will add to your business. However, most business owners are pleasantly surprised to learn that custom web design is less expensive than they think. Keep reading as we discover the reasons why you may want to invest in custom web development and how to keep the costs of this project within your budget.
Focus on only adding the features you need and use
The great thing about custom web design is that you only need to add the required features. This will allow you to save money in the process by only paying for what you need. At BSPOKE Design, we'll discuss with you everything you need to consider for your website. We can then suggest the features that would be helpful for the type of site you would like. In fact, too many features and complex navigation will detract from your site's purpose and frustrate your users.
A great long-term investment
Your website acts as your online storefront or showcase for your business and can be crucial to stay ahead of the competition. When you think about website development as a long-term investment, the cost is spread over many years. When your website has been designed to fit your specifications, it won't require so much management. Instead of having to completely redesign your website from scratch when changes are required, our team will just be able to go and make the updates as needed.
When you purchase a website using an online tool, you often have to pay a recurring charge to use this type of template. However, when you use custom web development, you won't have to worry about paying anything else for the website's design.
Adding SEO to cover your website development expenses
One of the top reasons to work with a team of professional website developers is that they can incorporate SEO. This will be one of the best investments you make as it will help you to rank higher on Google and attract more visitors to your site. You'll quickly find that you more than make your money back on this investment when SEO is added properly.
Local businesses can also benefit from SEO, as it helps to establish them as local experts. Many businesses use SEO as their primary way to attract new customers. In no time at all, you'll recoup the costs of your custom web development and create a site that you are excited to share with your audience.
Save your business time
As a business owner, you are no doubt trying to juggle hundreds of tasks at one time. The last thing you probably have the time and energy for is designing your own website. Unless you are a web designer, you will probably struggle to make your business website look professional. Spending your hours choosing the right platform to build your site on and then learning how to use it, is possibly not the best use of your time. Instead, you could save your efforts and build a professional site by handing the job over to a web developer.
Our team will take care of every step of the process, from the initial design to the final testing. You won't have to worry about anything during this period, and you can use the time saved elsewhere. By outsourcing tasks that you aren't experienced in, you can focus on generating income for your company.
Final Thoughts
Custom web development sometimes has a reputation for being incredibly costly, but for most businesses, it's very affordable. Our team will be happy to discuss your business website and guide you through the design process. Contact us today for an informal chat.