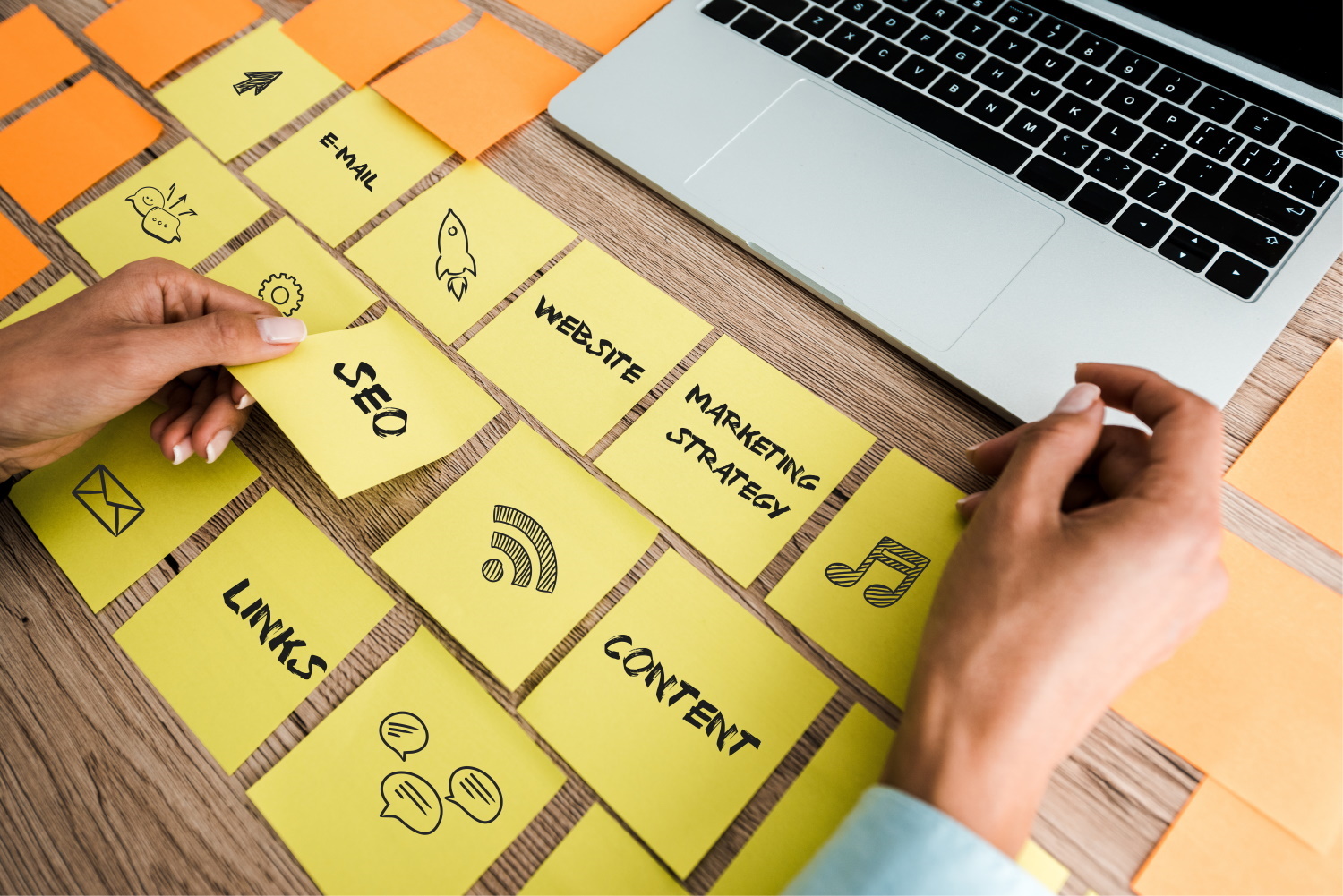 SEO is something that businesses of all types should be using. However, it can be difficult to know where to get started when it comes to improving your SEO. In this article, we will share eight of our top SEO tips for optimising a business website for search engines.
1) Focus on page speed
If you think that SEO is all about adding keywords to your site, think again. One of our first SEO tips is to look at the speed of your site. There's nothing worse for customers than a slow-loading site, and you'll find that it quickly loses you customers. On top of this search engines will usually give priority to a faster website, when both are offering equivalent content.
Start by getting rid of anything you don't need and deactivate any plugins that might be slowing your site down. If you don't have any idea about what could be slowing down your site, don't worry, as our team can perform an SEO audit on your site and fix any issues they find.
2) Don't force keywords into your text
When writing for SEO, it can be tempting to focus on adding keywords to your text. However, it can get to a point where the text is written purely for computers, instead of the audience reading the page. The aim of your website is to attract customers and inform them about what your company has to offer. Keep this in mind whenever you are updating any of the text on your website, and don't keyword stuff.
3) Review your analytics
Before we help you to launch your site, we'll always encourage you to set up website analytics. This can help to ensure that you are offering content to your users that's relevant to their needs. From day one we encourage you to get into a regular routine of checking your analytics. By learning more about your website visitors you'll understand where they are coming from. You can then use your insights into their behaviour to help convert visitors to paying customers.
4) Link to trustworthy websites
Don't be afraid to link to other websites from your articles and pages on your site. Link building is a huge part of SEO, and it will help to build credibility. Even linking to your competition can be helpful if it's a high-quality site or source. Our team will help to put together a strategy for link building and suggest relevant content and pages that could improve this element of SEO. You'll especially want to consider this if you have a blog or article page on your website.
5) Add meta descriptions
We often focus so much on the title of the page that the meta description is completely neglected. One of the areas that our team can help you with is adding concise and well-written meta descriptions. You shouldn't just add this to the home page, as every page on your site can benefit from this. If you aren't aware of what a meta description is, it's the section that you see on Google when your site appears in search results. You want to give each page a unique description to rank well and inform your potential visitors.
6) Review your URL structure
Another area that many business owners overlook is their URL structure. If you've never taken the time to think about this before, now might be a good time to start. Avoid using characters and numbers in the URL structure stick with words and dashes that make it easy to read. A string of numbers or characters won't tell your visitor what they can expect from the page.
7) Keep your website updated
In order for your site to perform well on Google and other search engines, you need to be consistently updating your site with relevant content. This is the best way to stay ahead of the competition online, but it can take some time and effort. Our team can work with you to keep your site updated or offer you advice on the content schedule you should be following. It's well worth keeping your site up to date, as it will also increase your credibility and show you to be an authority in the industry you are operating in.
8) Consider local SEO keywords
While you are likely trying to expand your online presence and build your authority in your niche, don't forget to try and target your local audience. For example, if you are operating in London and your service or product can only be used by people who live there, there's no point generically targeting the UK or a global audience. Adding the word London to your keywords and finding relevant search terms for this audience will help to position you in front of your desired potential customers.
Last words about SEO tips…
We know that SEO can be an overwhelming topic for anyone who is just getting started with building their online presence. By following these top SEO tips, you'll put yourself in a good position to improve your SEO and your search engine ranking. To get ahead of your competition, we always recommend working with a team of professionals who are experienced and knowledgeable about SEO.
Our team can perform a full SEO audit and assess your current website to see where there are any weak spots. From there, we can put the advice listed above on your site and ensure that you are in a great place to help build your audience moving forward. Contact us today for more information and to start improving your website's SEO.