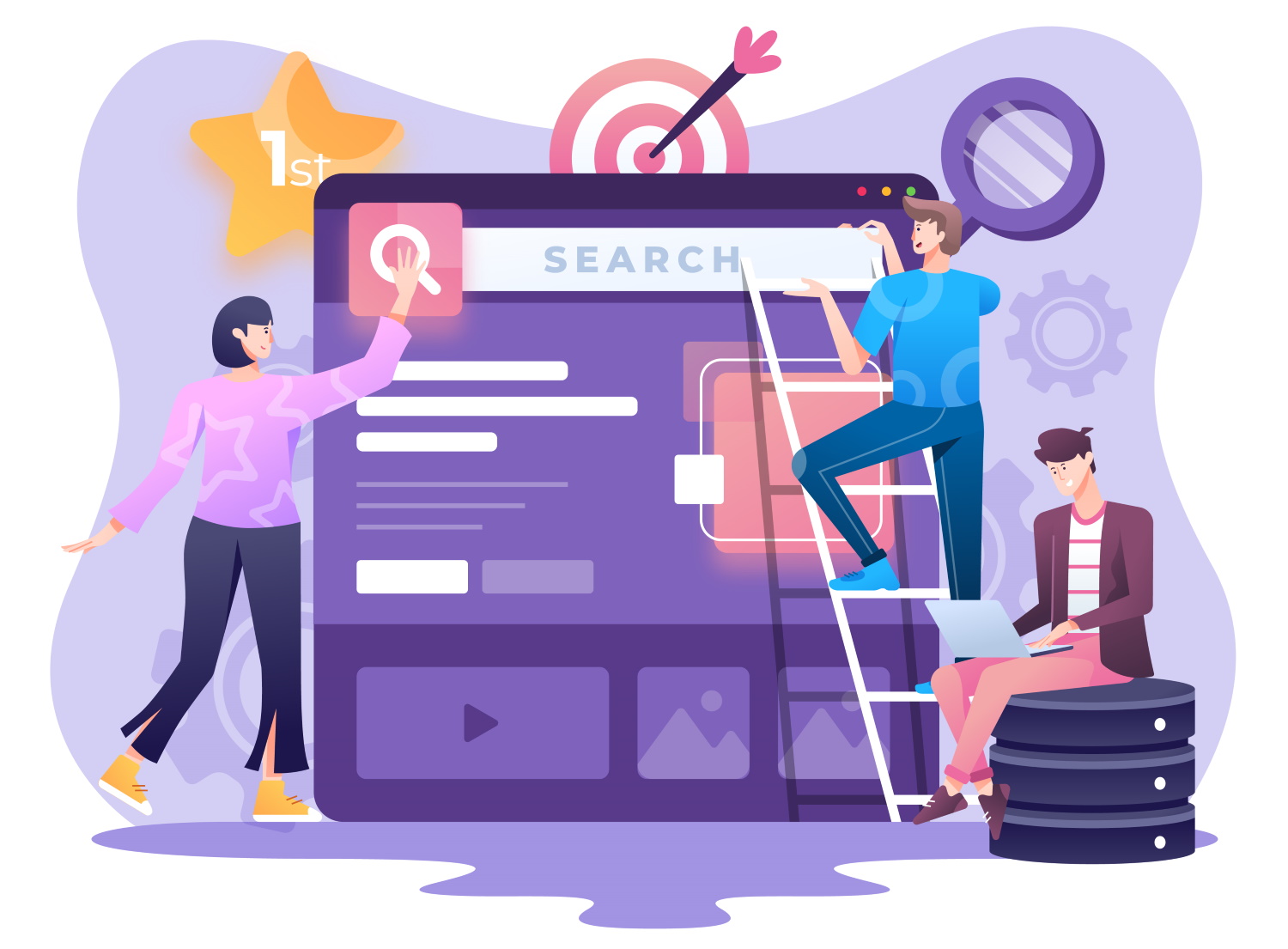 Although on-page SEO is often where businesses tend to focus their time and energy when it comes to SEO, you'll find that your off-page SEO is just as critical to help improve your rankings. To help you out with this task, we've put together our list of the top eight SEO hacks for your website. These will all work with your on-page SEO to ensure that your site can be found by potential customers.
1) Acquire backlinks
Backlinks involve other sites that are relevant to your topic linking to your website. Try to get backlinks from relevant websites that have authority within your industry. The popularity of the site that is linking to your website is critical for this to work well. The external site will also need to be relevant to your subject matter. Ensure they use anchor text that's related to your site to improve the authority of your site and trustworthiness.
2) Focus on your social media accounts
Take some time to look at your social media accounts. Ensure that your Instagram, Facebook, LinkedIn, and other social media accounts all clearly link to your company's website. This is one of the easiest ways to increase visitors to your site and can also improve its credibility. You should also look at optimising descriptions on your social media accounts so that these also rank well on Google. Sharing content from your website can also help to direct more traffic that way and increase interest in your product or service.
3) Build up your reviews
If someone is looking to buy a new product or use a service, they'll often turn to Google and other review sites to have a look at how other customers have enjoyed using your company. Try to build up your positive reviews on Google and other sites so that search engines can see you can be trusted. You'll also improve your authority within your niche, which will help with your rankings. Send previous customers an email to ask for their feedback and review in order to increase the number of customers that review your business.
4) Guest blogging
Guest blogging is a great way to get the word out there about your business and will allow you to add links to your site and products within the blog. Reach out to relevant companies that offer guest blogging opportunities that will allow you to connect with a new audience. This is also a great way to add more content about your business to the internet, and you'll find that this blog might also rank highly on Google if you use keywords strategically within your writing.
5) Google My Business
Google My Business is something that any company should be using, however, it's so easy to overlook this tool and leave it incomplete. If you haven't already, take the time to complete your listing and ensure that it's also optimised for the keywords you are trying to target. This tool helps businesses of all sizes to manage their online presence on Google, including within the search and maps. It's free and very easy to use, so there's no reason that any company wouldn't use this tool.
6) Brand mentions
Both linked and unlinked brand mentions can help your site to rank higher on Google. Spread the word of your business online and start sending your product to other companies or influencers that are relevant to your niche. However, remember that branding is more than just a logo, so first, ensure you have your branding in order. They will then be more likely to try out what you have to offer and share the word about your business with the world. If your business name starts appearing in blogs and articles online, it's more likely to gain the attention that's needed to rank highly on Google.
7) Influencer marketing
Even small businesses can benefit from influencer marketing, and it's a great hack for off-page SEO. Micro-influencers are ideal for smaller businesses, and you'll find they have a very dedicated audience who will be more likely to buy your product or service as well as improve your SEO. You can use their services to write blogs, promote your product or service on social media, or create content for your brand. The great thing about influencers is that they literally cover any niche, so you'll have no issue finding someone to work with your brand.
8) Think about consistency
One hack that can really help improve your online image and SEO is ensuring brand consistency everywhere online. If you have your business listed within online directories, make sure that your contact information and the website link is correct on every digital platform. Firstly, this will help to improve customer satisfaction, but you'll also find that it helps with off-page SEO as well. This will only take you a short time to check but it is one of the most important tasks that any business owner should complete to improve SEO.
In Conclusion
There's so much more to SEO than just adding a few keywords to your text. By ranking higher on search engines, you'll continue to attract new customers who are looking for your product or service. If you aren't sure where to get started with your off-page SEO, contact our team today, who will be happy to complete an SEO audit on your site. From there, we can work to fix any issues and help you to create an SEO strategy.