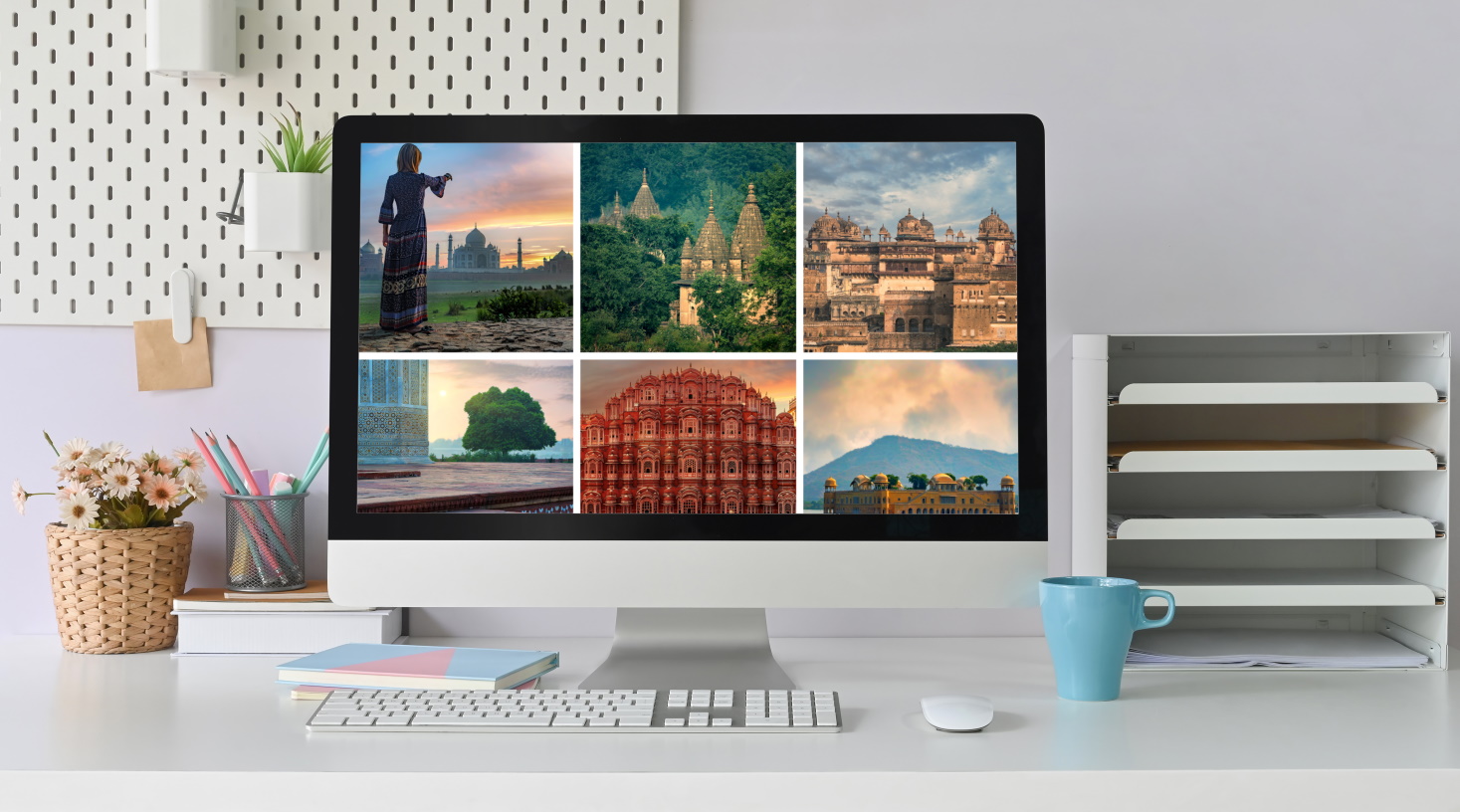 When it comes to updating your website, one of the most important elements is adding the perfect images for your brand. While our team will take care of building your site, you might be wondering if it's time to add some new images to represent what you have to offer. That's where stock images come into play. Keep reading as we share everything you need to know about stock images and how to use them when working with our team.
What are free stock images?
Free stock images offer companies and individuals images that can be used on their websites without paying. Instead of paying to download images or hiring a photographer, these free images are found online within minutes. Popular sites include Pexels, Pixabay, StockSnap and Unsplash, which we often use when adding images to our client's sites. They offer millions of stock images in any category you could possibly imagine. You'll save a fortune during the process while also adding captivating images to attract a new audience.
A question we are often asked is; can I download images from Google for my website? While you might think anything that's online can be downloaded and used, that's not the case at all. You always need to have permission to use someone else's work. When you don't, you could be fined or threatened as a result, which isn't something you'll want. A set of images from a free stock images website can make your website look more professional. The second someone lands on your website, they'll be excited to see what you have to offer. No website is complete without great photos. Therefore, using a free stock images site will help you to stay ahead of the competition.
Where can I get free stock images from?
Now that you know why we use free stock images, you might be wondering where you can get them from. These are a few of the best places to use to update your website:
Take your own photos
You don't have to hire a professional photographer to get great results. Many companies take their own photos using just an iPhone or digital camera. You can then upload these to your site, but make sure you compress the images first. This is a great option if you need to add product photos, as you'll have accurate images of your product or service.
StockSnap
StockSnap offers users thousands of images, which are free to download. The images displayed on this site are dedicated to the public domain, so you don't have to pay to download them. You can copy the images and then distribute them as you like without asking for permission to use them.
UnSplash
Unsplash is one of the most popular online sites to use for free stock images in the UK. You can modify and distribute the images as you like, so it's ideal for upgrading your website or social media accounts.
Pixabay
You'll never be short of choice when you visit Pixabay. They have over 1.5 million images to choose from, all of which are free of charge. Regardless of what industry you operate in, you'll have no problem finding the right images for your website.
How can stock images be used?
Whenever you need to add images to your website, blog, or social media, free stock images are a great option. You'll be able to add these images as you would with your own personal images. You can mix and match them with the current images you have to offer your site a fresh new makeover and to update your pages. Images are critical for a business website, as no one wants to read endless pages of text when they visit a company's site. You'll find that visitors will spend longer on your website when you add more images, as they'll find it easier to understand what you sell. Remember, a picture is worth a thousand words, and that's certainly the case in the online world as well.
Social media is a crucial part of running an online business. However, the amount of time it takes to update your content can be far too much on top of everything else you have to do. Instead, free stock images allow you to quickly improve your Facebook and Instagram accounts. You'll find that you can update your followers about new products without having to find dozens of photos to post each week. Especially for service-based businesses, you'll have no trouble finding images to represent your brand. With millions of stock images to look at, you'll find that you can choose ones that will attract your target audience.
What are the benefits of free stock images?
Without a doubt, the number one benefit of free stock images is that they are completely free. You won't pay a penny to use these images, and you'll no longer have to spend a fortune hiring a photographer. Of course, you may need to use a photographer from time to time. However, for basic site updates, this will no longer be necessary. If you are writing weekly blogs, you'll have no trouble adding pictures to break up the text. This is a great way to attract more customers to your website and ensure they consume all of the content that you've uploaded.
Free stock images are a great way to update your website. If you aren't sure how to get started when it comes to changing your images, our team will be here to help you with the process. We can use free stock images to save money on your upcoming website or social media project. We'll find the right images to match your brand and values so that you attract your target audience. For more information about updating your site and images, contact our team today. We'll be happy to discuss your upcoming project and answer any questions you might have about free stock images.