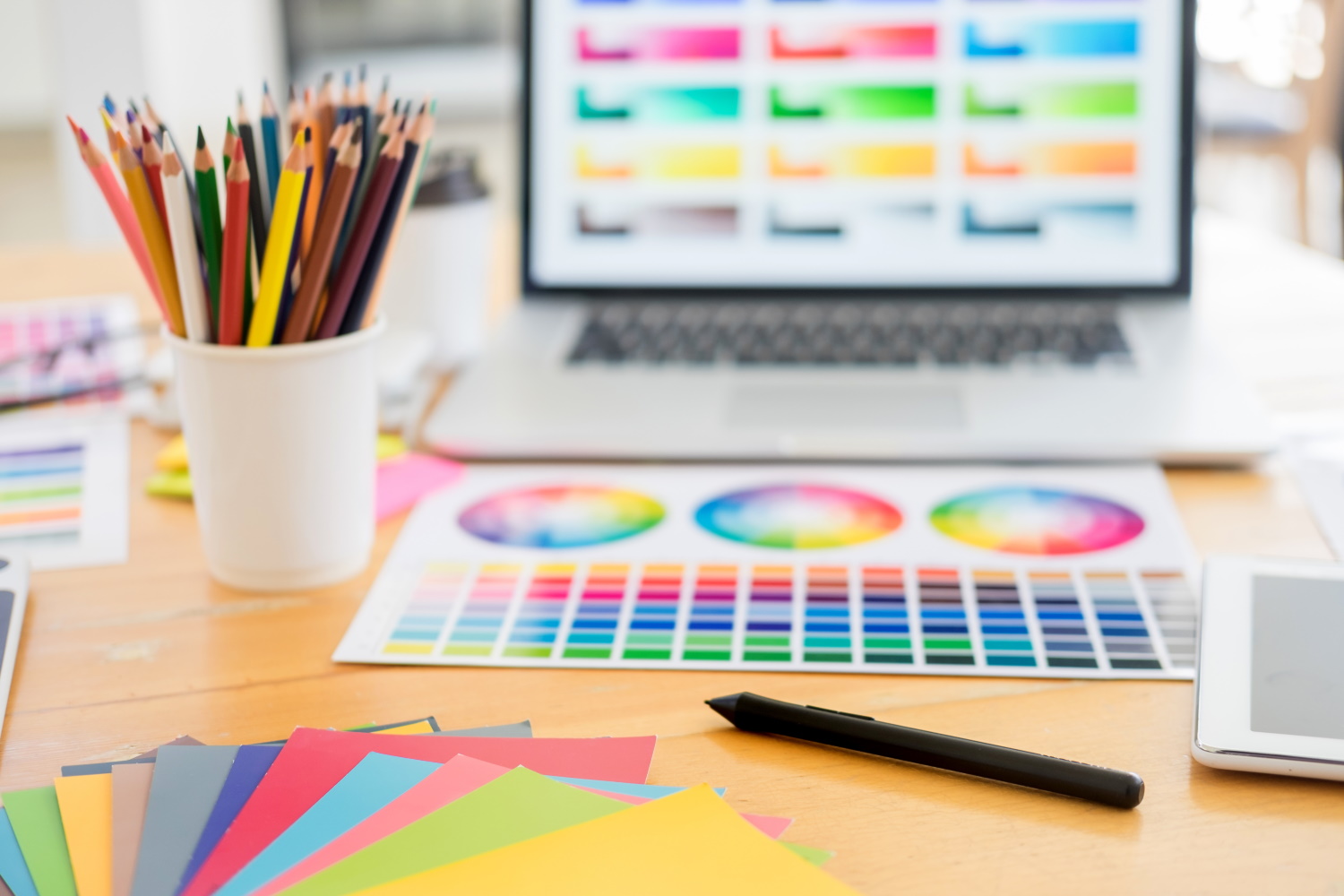 Are you looking to update your custom business website this year? If so, you'll want to keep an eye on the web design trends for 2021. In this blog post, we share the top web design trends we've seen this year, all of which our team can assist you with.
1) Non-traditional fonts
When it comes to showing your brand's personality, you'll want to pick a font that's reflective of this. This is a hot web design trend currently. Many companies have opted to use retro fonts this year, which draw upon the nostalgia of the past. It's a great way to attract customers to the text on your site and show your unique style through your writing.
2 ) Minimal coding
While coding is still a valuable skill, one of the biggest web design trends we've seen this year is no code. Thanks to this movement, designers are able to work as front-end developers. Writers also get the chance to design websites. It's an exciting reversal of roles that allows for more flexibility in the industry.
3) Improved accessibility
Text-to-speech is something that many businesses are adding to their site. It offers increased accessibility and brings your website to life in a whole new way. Audio is now a key component of any good website. It's one of the best web design trends for 2021 that you could consider adding to your site.
4) Minimalistic design is a top website design trend
Less is more when it comes to web design trends this year. Instead of bold and colourful sites, companies are opting for minimalist black and white designs. This allows you to focus on what you are really trying to convey to your audience. They won't be distracted by funky designs and instead can focus on your products and services.
5) Unique cursers
Have you ever taken the time to think about your website's curser? The answer is most likely no, but it's something you can update to show more fun and personality on your site. We've seen some really unique cursers this year, which is why more companies are starting to follow this web design trend.
6) Breaking up text with grids
There's nothing worse than opening up a website to find that it's packed with text that's difficult to read. Web design trends for 2021 saw an increase in the use of geometric grids. They are a great way to add more structure to your site and create a clean look on any page. They are more flexible than you might think and can be used on almost any page on your website. You could also use grids for navigation, and you'll find that they attract your audience's attention straight away.
7) Fun and interactive characters
Website visitors don't just want to see chunks of text when they land on a website. Instead, they expect to see images and graphics that showcase what your brand has to offer. Cartoon characters are one of the top web design trends of the year, and you can use these to show visitors around your site. It's a fun way to add a more human touch to any website. Your visitors will remember your company long after they shut down your site, making them more likely to purchase from you in the future.
8) Dark mode is a website design trend
More companies are opting to offer dark mode on their site in 2021. This aesthetic is both stylish and practical, and it will help your text to stand out on the screen. It's also a good option for browsing at night time and can help to overcome some of the issues of scrolling late at night. Companies that opt to offer the choice of two modes are much more likely to attract website visitors all day and night. We can customise your website to add dark mode and offer you this modern site update.
9) A personalised experience
When updating your website, keep your customer's needs in mind at all times. You should offer a site that makes them feel like a valued customer by adding personalisation where possible. You can create a site that uses their name or remembers their preferences for the best experience.
10) Interactive content
If you want your website visitors to spend more time on your site, make sure you offer them an interactive experience. When it comes to the top web design trends of 2021, it's a sure way to increase engagement with your brand. Augmented reality, voice, and audio content are easy ways to add more interaction to any website.
11) 3D design
Dull and flat web design is a thing of the past, thanks to the increase in interest in 3D design. You'll be able to make your product or service stand out from the web page and attract more customers to your business. Our team will be happy to update your current site to incorporate 3D design, and you'll appreciate the modern aesthetic this update offers.
12) Custom web design
While online website builders can be a quick and easy solution for companies, custom web design is now one of the top web design trends. Instead of having a site that looks just like your competitor's site, you'll have a unique one that's built for your needs. Our team is a huge fan of this web design trend for 2021, which encourages more personalisation of websites. Instead of cutting and pasting ideas from other top companies, you'll have a site that's unique to your brand. Custom web design is often thought to be expensive and only an option for large companies. However, many small businesses have found that custom web design costs less than they originally thought it would.
Final Thoughts
When it's time to update your website, you need to keep in mind the top web design trends for 2021. This will allow you to keep ahead of the competition and create a website that you are proud to share with the world. If you are ready to update your website, our team is here to support you with that task. Contact us today for more information and to discuss your website upgrade project. We'll be excited to incorporate these web design trends to create a modern and exciting website for your company.