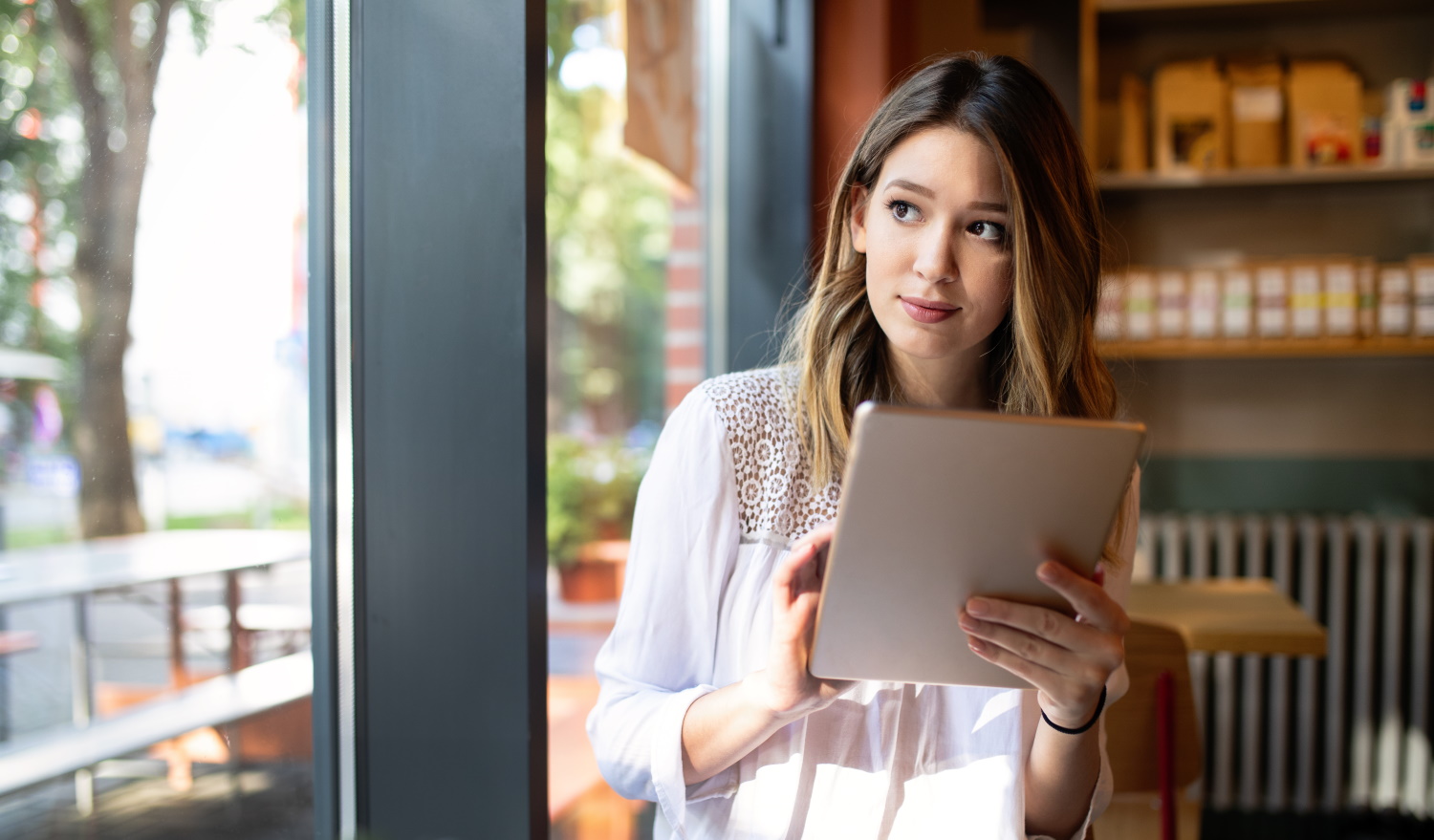 As a small business, the idea of starting a blog may seem overwhelming. However, more likely than not, the idea hasn't crossed your mind. And if it has, it likely seems like a waste of time, and perhaps something "only big businesses and brands do." These points are things we hear time and time again. However, many people do not understand the benefits of blogging as a small business.
That's right, there are several benefits, from increasing traffic to your website to building up your reputation both online and offline. So, to illustrate this concept, this article will discuss more on blogging as a small business. You might also be interested in this article 7 benefits of blogging for a regular business.
Cut costs and do it yourself!
One of the biggest barriers to entry for small businesses is the cost of blogging. If you currently do not have many customers, forking out a little more money to get a professional to set up a blog can be daunting. However, you can set up the blog yourself. Before you instantly hit the brakes – don't worry, it isn't as difficult as you likely think!
Sure, you may need to perform some basic keyword research, but putting in the time to write a few quality blog posts may work wonders for your small business. Once your bigger and can afford to, you can outsource your blog content to another company or freelance writer.
Why blog as a small business?
As a small business owner, why should you consider setting up a blog? Firstly, setting up a blog is a relatively inexpensive way of improving your search engine optimisation (SEO). SEO is important for numerous reasons, but mainly, improves your rankings in search engines, allowing you to generate more organic traffic to your website.
With more organic traffic, you will benefit from more leads and sales. A little consistent effort here and there can go a long way. This is especially true when it comes to blogging as a small business.
Your story or expertise is likely worth sharing!
As a business owner, whether you work in the construction industry, restaurant business, sports, manufacturing, or other, you likely have a story worth sharing. It doesn't need to be a personal account or story either. Often, expertise is equally welcome. For example, you can write blog posts about different services within your niche, how to do certain tasks, how to set up equipment, and other similar ideas.
For better results, you can intertwine your own stories into the blog posts, too. This adds character to your posts, increasing trustworthiness. If you can do this, you're onto a winner. This is the key element many businesses struggle with. Nail this and you'll do just fine blogging as a small business. If this is not possible though, don't worry too much!
Are there any other benefits?
Yes! So far we have only provided you with a slice of the pie. In this instance, the pie is the many benefits on offer for small businesses. Other benefits of blogging include:
Develop relationships with your customers
Build up your online reputation and brand
Provide value to your audience
Each of these benefits will now be explained in more detail below.
Develop relationships with your customers
To begin with, setting up a regular blog allows you to develop relationships with your customers. This is crucial, as it helps customers return, and creates new leads from blog visitors, or others contacted via word of mouth.
The addition of a blog adds a whole new relationship element. With a blog, you're providing free actionable advice. This allows you to provide invaluable advice and expertise that your audience welcome. And guess what? The next time they need someone for the job, you'll be the one they call.
Build up your online reputation and brand
Following on from our previous point, alongside developing relationships, you're also building your online reputation and brand. Through knowledgeable and informative articles, you begin to become an expert in your industry. Your audience sees this, your brand grows bigger and stronger, and before you know it, you're the word on the street. Well, maybe not the street… maybe just online. But you get the point!
Provide value to your audience
Finally, another key benefit to blogging as a small business is simply providing value to your audience. This is invaluable in itself, allowing you to retain current customers, further develop these relationships, and, of course, find yourself, new loyal customers, too.
Are there any downsides to blogging as a small business?
There are very few downsides to blogging as a small business. However, that doesn't mean there isn't any! Potential downsides may include:
Lack of time to see the results
Unable to invest the money to see the results
Once again, each of these will now be discussed in more detail below.
Lack of time to see the results
Firstly, some small businesses may not have the time to produce content for their blog. However, there is a workaround. If you can only commit to two blog posts a month, then that's fine! Just remain consistent with it and you will see results.
Unable to invest the money to see the results
An alternative to spending the time writing blogs yourself is investing money and hiring an SEO writer. However, if you don't have the money to do so, then you also won't see the results. It's all about finding a good spot in the middle: money spent vs. reward. Over time you'll be able to fine-tune your own strategy for the best results.
Unsure where to begin
Finally, some small businesses are simply clueless and unsure where to begin when it comes to blogging. However, there are plenty of articles and informative YouTube videos online to help you learn. Alternatively, as previously mentioned, if you have the money to invest, you can instead hire a writer or team to work with.
To find out more information about updating an existing website with a blog or creating a blogging website click here to contact the team at BSPOKE Design today.