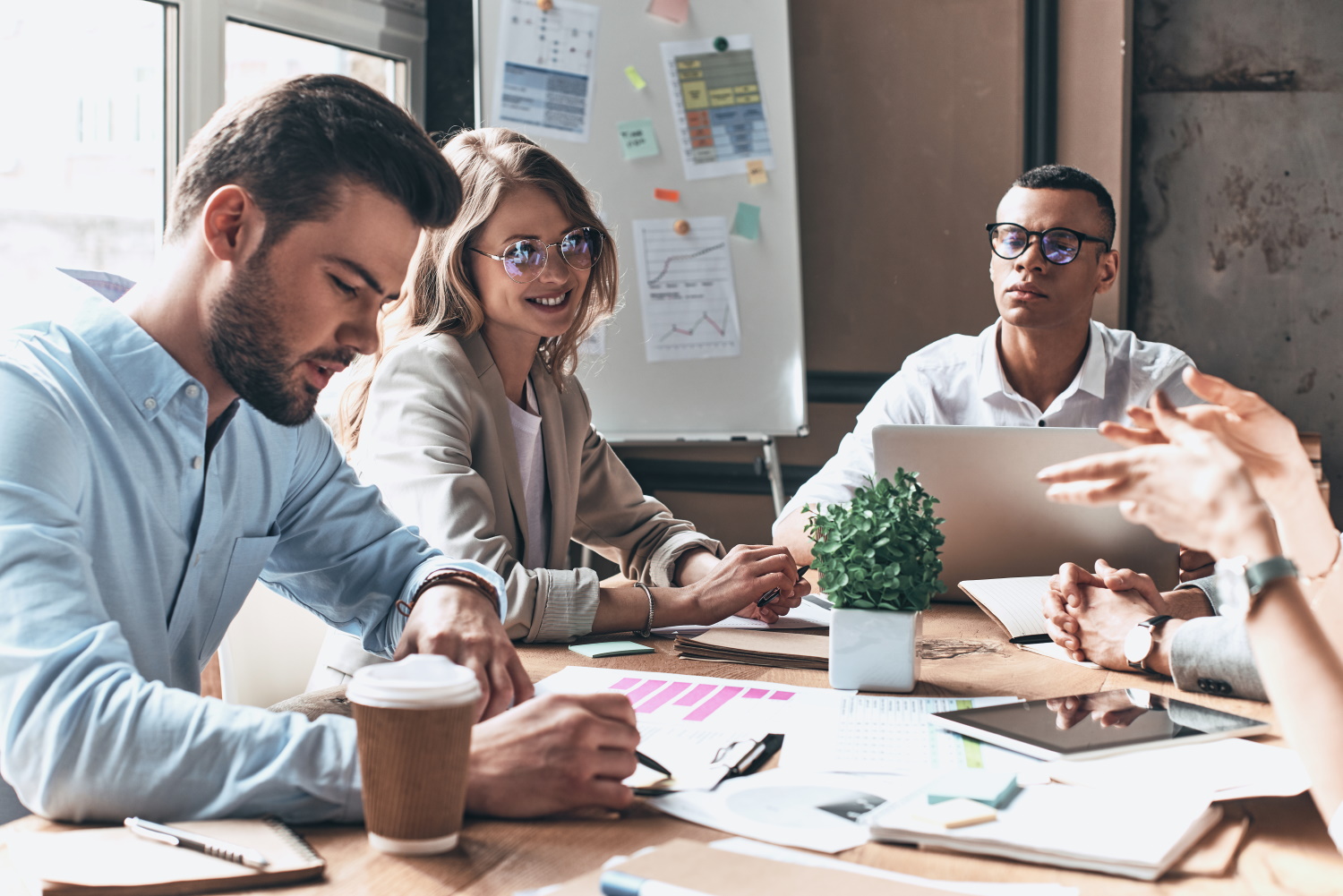 As a business, if you don't already have a website then you're putting yourself at a disadvantage. Working alongside a web developer can help rectify this, putting your business on the map, increasing organic traffic, leads, and even sales of your product or service(s). However, knowing where to begin can be difficult. Therefore, we recommend asking web developers the 6 questions below, to not only gain more information but to ensure they are the right fit for the job, too.
So, this blog post will highlight several benefits of asking a web developer questions. We've covered individual questions in another article. Therefore, this one will provide that extra drive to get on the phone and get asking!
1) Be actively involved in the web design process
To begin with, you should be actively involved in the web design process. You do not want to work with a web developer who does not listen to your ideas, concerns, or feedback. Instead, you want someone open-minded and who will work to your vision. It can be difficult to find someone like this, but asking the right questions is a great place to start. A question you may ask might include: what is your web design process? Or, how will you include our vision in the development stage?
Asking the right questions is essential, so do your research beforehand for the best results!
2) Create a lasting impression with visitors by asking a web developer questions
When someone visits your website for the very first time, you create an impression. Depending on the design and speed of your website, this impression is likely going to be one of two things. Firstly, the visitor is going to be satisfied, staying on the site, reading posts, or inquiring about services. Alternatively, the site may be slow to load, the design might be terrible, or the content is difficult to read. In this instance, the visitor is likely to click off the site, most likely not returning due to their poor first impression.
First impressions matter, even online. If you provide a poor first impression, then chances are you're not getting a second one. This is why it's crucial to work with a web developer to achieve the very best results.
3) Determine cost & other factors
Communication is key throughout all stages of web development. However, before the project is to begin, you want to ask a web developer questions concerning cost. It's important that you are both on the same page to avoid any nasty surprises. A great way to clear the air is to ask for a quote at the very beginning, sticking with that quote throughout. Any good web developer will also update you throughout the process, for example, contacting you if more or less work is required.
Often, many web developers offer fixed-price standard packages. So, if you're on a budget, then this is the service for you! Alongside determining cost, you should also ask about a timeline, e.g. when will the website be ready for launch? Once again, remaining on the same page is essential. This increases communication, allows you to focus on your work, and eliminates unnecessary back and forth.
4) Design your website around your target audience by asking the right web developer questions
Your target audience or demographic is key when creating your website. Get it just right and you'll create a space that readers enjoy visiting. However, get it wrong and your conversion rates may drop and your bounce rates may increase. If you already know who your target audience is, communicate this with a web developer.
Communicating this is key, ensuring the design considers the target audience for the very best ROI.
5) Understand the purpose of your website
Launching a website is a great idea for virtually all businesses. However, it's important that you understand the purpose for the best results. However, you need to ask your web developer questions to ensure they also understand the purpose.
If the web developer does not understand the purpose of the website, then your visions are unlikely to match up. So, in the initial stages, you should work closely together, ensuring you are both on the same page.
If you don't know who your target is, your web developer may be able to work with you to help define this. However, if you have somewhat of an idea, to begin with, then this is a great place to start.
6) Ask a web developer questions about what sets them apart from their competition
This is less of a benefit and more of a question. However, asking web developers what sets them apart from their competition is crucial. With so many web developers out there, it's essential that you choose the right one. A web developer worth the money will be able to tell you what makes them unique. What you get with them that you won't with others. Moreover, this also fills you with confidence (hopefully), that you've chosen the right developer for the job.
We recommend contacting numerous web developers before choosing one, too. Ask them numerous questions to get a better understanding of how they work and how they would work with you on your website. Just because a web developer is good on paper, does not mean it's the best choice for your business. So, take the time to ask questions for the best results. You'll thank us for this later.
The bottom line
Asking web developers questions is key, before starting to work with them. Here are 18 questions to get you started. However, asking the right questions is even more important. The benefits are numerous: including matching your vision, understanding the purpose of your website, creating a lasting impression with your audience, and more. So, take the time to get to know your web developer. We're not saying you need to become best friends, but being confident in their ability and that they understand your vision and goals is crucial.
If you're looking for a web developer, then consider working with BSPOKE Design. To find out more information, contact us today.