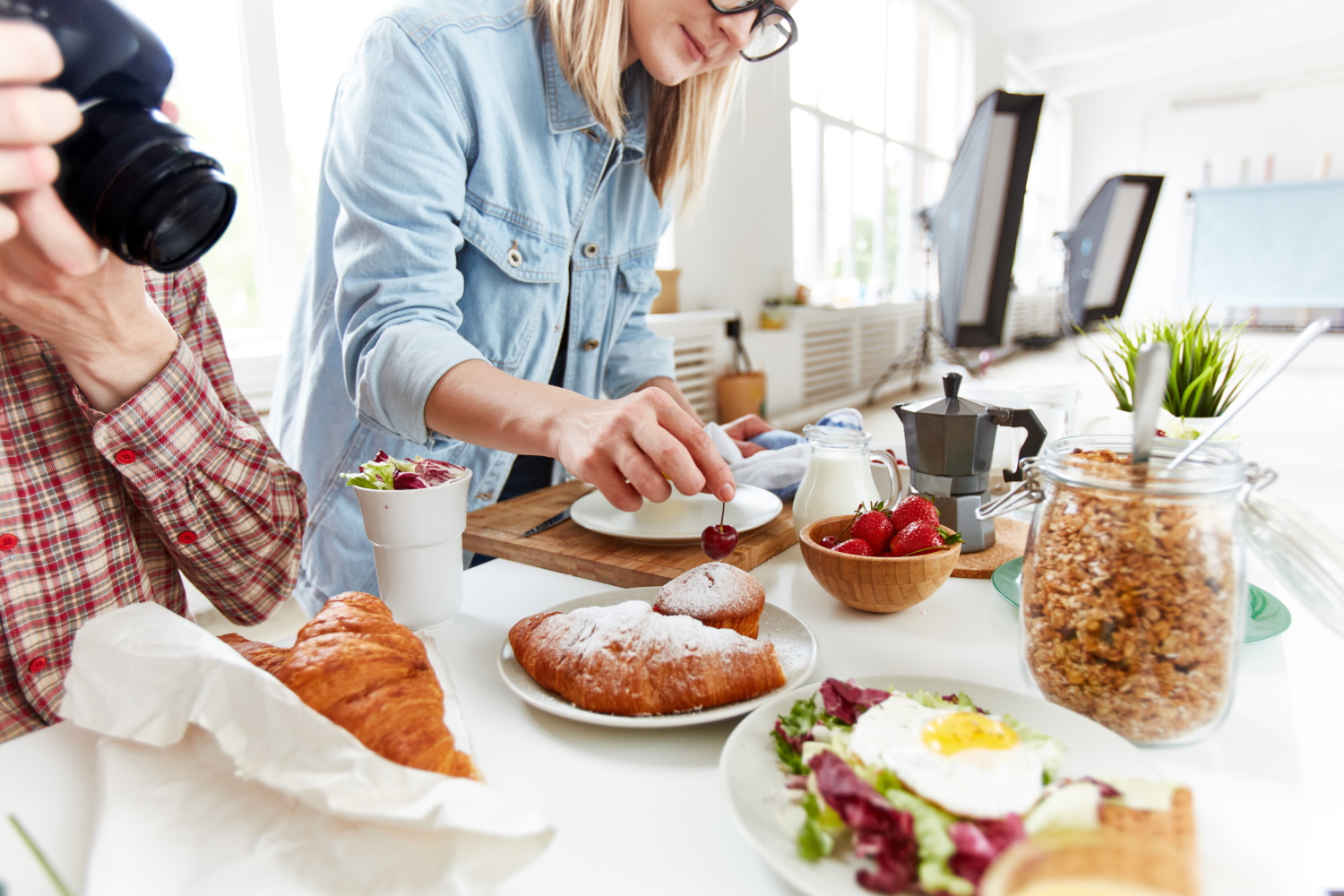 No good business website is complete without high-quality images. However, taking great images is one of the toughest tasks for anyone who isn't a professional photographer. So, in this article, we share some of our top tips for creating amazing images for your business website. You'll then be able to add these to your home page, blog posts, and product pages to offer your visitors a more interactive experience.
Invest in the right equipment
If you are looking to improve your photography this year, the first thing to consider is your equipment. When you are using an outdated camera or phone, you aren't going to get the high-quality images you desire. While you don't need to spend thousands of pounds on a state-of-the-art camera, you do need equipment that will support you. Try to find the best tools for the budget you are working with, and don't overlook the importance of accessories. A tripod is one of the best investments you will make. It will give you a solid base for your photography work, avoiding wonky images that will look unprofessional on your site.
Use natural light
When creating images for your business website, we recommend turning off your flash. This often adds a strange final appearance to the images. Instead, shoot with natural light to create images that look like they were taken by a professional. Even indoors, you can use natural light by a window. Make sure you also keep an eye out for shadows in your images. This is particularly important when taking product photos. Shadows can distort your product and make it look a different colour or size than what it really is. The best time of day for outdoor shoots is mid-morning or late afternoon, so try to schedule your photo session accordingly.
Product photography with a lightbox
A great piece of equipment for product images for your business website is a lightbox. This will help to take your photographs to the next level and doesn't have to cost a fortune. These come with an LED lamp and create bright images without shadows. When you place your product against a simple background, you'll find that you enhance its appearance. This is particularly important for anyone who runs an e-commerce site. You'll find that the quality of your pictures will make or break the chance of someone purchasing your product. There's nothing worse than buying something online, and it turns up looking completely different. Avoid the hassle for your customer service team and commit to taking excellent photos with a lightbox.
Focus on your subject for the best images for your business website
If you are trying to sell a product with the images for your business website, make sure it's the focus of your images. Ensure you are taking images close enough to see all of the little details on a product. Especially for anyone who sells jewellery or electronics, this can help to close the sale for your company. You'll find that the viewfinder on modern cameras and phones will help with this, ensuring that your product is in focus each time. Make sure you don't rush your photography session so that you get the results you desire for your site. Photography is a skill you need to dedicate time to develop. However, it will be well worth it when you see an improvement in the images for your business website.
Play with different ideas
When you really want your images to stand out online, it's time to play around and have some fun. We encourage you to experiment with different backgrounds. If you usually photograph your product indoors, why not head outside into the forest and see what it looks like? Sometimes a new background will make your product or subject look completely different. You'll add more colour and texture to your site in the process, helping to attract the attention of anyone who visits your site for the first time. Don't be afraid to experiment with your photography skills. The worst that can happen is you have to delete the image and try something else.
Don't have the time to take your images for your business website? Try these alternatives
We understand that not everyone has the time or energy to commit to improving their photography skills. If that's the case for you, head online to some of the best free stock image sites. We particularly like Unsplash or Pexels. Stock images are completely free to download and use. You can place them on your social media accounts or websites, and you won't have to pay regardless of how many times you reuse them.
Stock image sites have a huge selection of options, but try to pick images that fit your branding. Some of the images on these sites are incredibly overused. If you think you've seen the picture before, likely someone else is already using it within their branding.
While stock images are a good way to go for your general website pages, it's not a solution to replace product images. You'll need to make sure that the photos you put on your site are representative of your products. These images for your business website need to reflect what a customer will receive when they purchase from you. Remember, there are plenty of professional photographers available if you have the budget. They will work with you to capture your products or team and showcase your business in the best light.
The bottom line
Images for your business website can help to enhance any page on your site. It doesn't take much effort to enhance your photography skills, but it will be well worth it for the improved customer experience. Once you have the photos for your website, you'll need to know how to add them to your website pages. Our team is here to support you during the process. We'll ensure they are sized correctly so that the images will look great on any type of device. Contact us today for more information and to start improving your website this year.