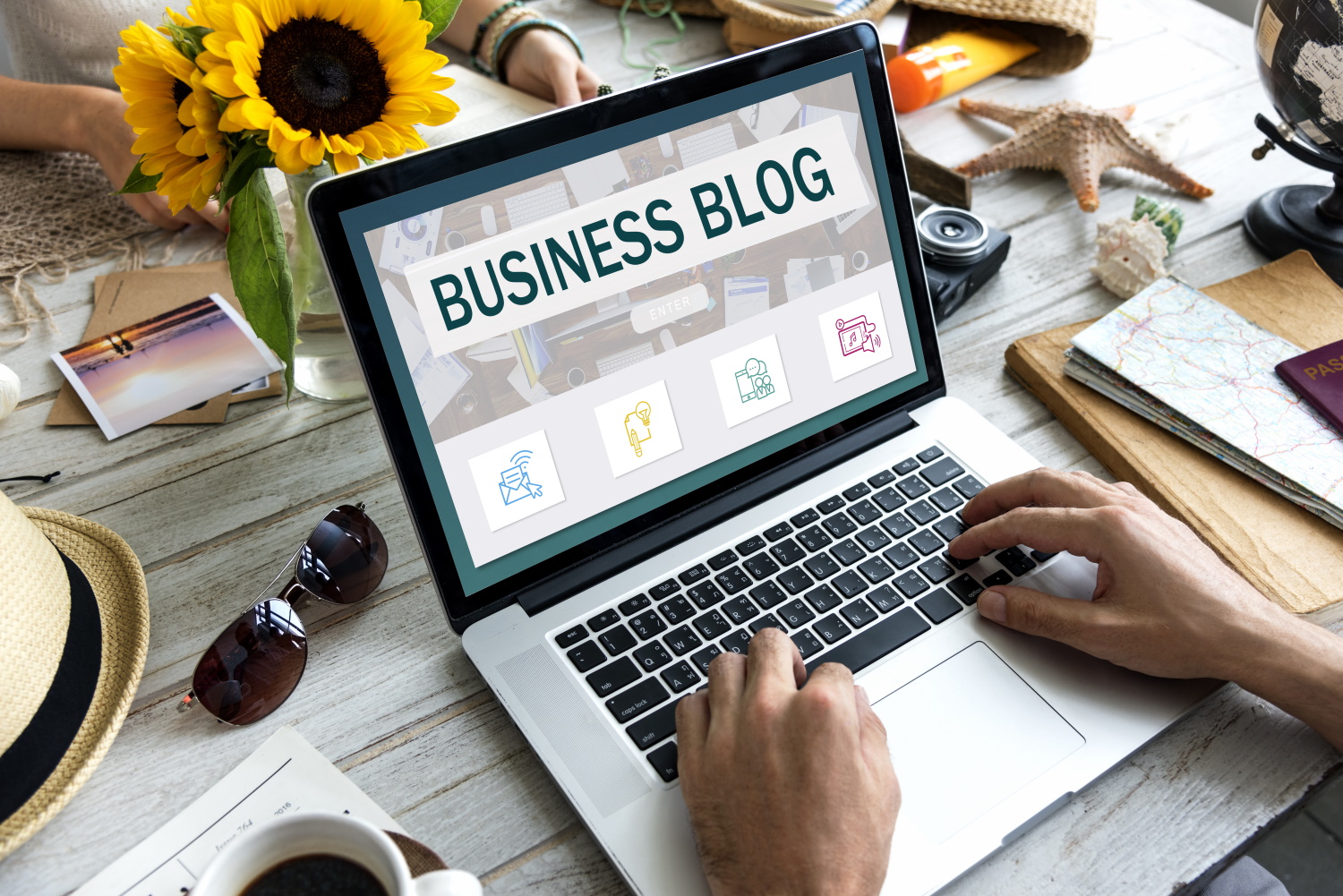 If you are looking for ways to set up a blog for your business, there are plenty of great tools to help you with this. You don't need to be particularly tech-savvy to use a blogging platform or add a blog to your company website. Let's take a look at some of the ways in which you can start sharing your thoughts on one of the best blogging platforms online.
Medium
Medium is a popular website for business owners to share their thoughts and opinions. The great thing about Medium is the wide variety of users it attracts. You can share light-hearted content through to more in-depth research-based articles. You'll find that the site is quick and easy to begin using. It is known for its clean aesthetic and basic design, which allows readers to focus on the text. It's a great option for anyone who is just looking to practice blogging and isn't ready to invest in a website just yet. You even have the option to monetise your writing, but this is only worth it if you are attracting a good amount of readers.
LinkedIn
You most likely already have a LinkedIn profile set up. Therefore, why not use this site for blogging? It's another of the best blogging platform options which doesn't cost a penny to use. You can post long-form content on LinkedIn and share it with your connections. However, we recommend trying to keep to short or medium-length pieces on here. As with any social media platform, people don't generally come here to read long essays. Short, opinion-based pieces will help to attract attention and widen your audience. It's a great way to introduce a new business to people who already know and trust you.
Blogger
Blogger is one of the oldest best blogging platform options, but it's not quite as popular as it was in the past. It's great for anyone looking to test out their writing, such as by creating a personal blog. You can choose from their default themes and then begin writing. The editor is quite similar to that of a Microsoft Word page, so it's a very beginner-friendly solution. The interface itself is quite like Google+ and easy to navigate and upload your content. There are some great customisation options, but it's one of the more simple platforms out there. It's a good place to start before upgrading to your own website in the near future.
Tumblr
A website you might not associate with business blogging is Tumblr. However, it's a great place for anyone with a more fun or personality-based business. It's ideal for anyone who is looking to add more videos and images to their writing. You can use Tumblr more like a social media website, which is why it's so popular with writers of all ages. We found Tumblr very easy to use, but it's only recommended for more youthful brands. If you are positioning yourself within a B2B industry or more technical space, this wouldn't be the best option for your company.
Creating your own website and blog
While all of these best blogging platform options are a great place to start, there's nothing better than adding your blog to your website. Any company can benefit from a blog, and you'll find most of the world's top brands have one. Just add a tab to your dashboard with your blog, and you'll soon start attracting attention. You can use WordPress or another similar platform to upload your content. You might be surprised to learn that this isn't as complex as you might think it would be. In fact, even first-time writers wish they opted to use their own site first. You'll ensure that you receive all of the organic traffic to the right website. Instead of linking to your products through another site, they'll be right there, ready to purchase from you.
As well as adding a blog to your company's website, you could also set up a separate domain. If you are going to take this option, make sure you pick a descriptive name for the site. It should be related to your business but catchy enough for someone to remember. From there, you'll need to buy a domain and hosting for your blog. Installing WordPress is the next step, which should only take a few minutes to do. You'll be able to personalise your blog by choosing a theme or template to suit your tastes. Then, you can even include add-ons, which allow you to share your blog to social media or add a cookie notification. After that, you'll be ready to share your voice with the world and attract a wider audience to your business.
The bottom line
There's no limit to the type of topics you can share on any best blogging platform. It's all about finding something that will attract your desired audience. You want to create content that's valuable yet authentic. If you write about something you are passionate about, this will come across in everything you write. You can link articles back to your product or service and then pitch them to your audience at the end of the blog. It's a great way to improve your SEO and attract more visitors to your website. No business is complete without a blog, so it's something everyone should be adding this year.
Are you ready to add a blog to your business website? Our team will be here to help you and discuss the best blogging platform for your needs. We'll help you to create a blog on your website and can also assist with content writing and ideas if needed. We can offer you a full SEO audit and discover the keywords you need to be targeting to attract a larger audience. The sooner you get started with this task, the more business you'll attract in the upcoming weeks and months. Contact us today for more information and to discuss your new blog. We'll be excited to collaborate with you on this project and improve your SEO this year.