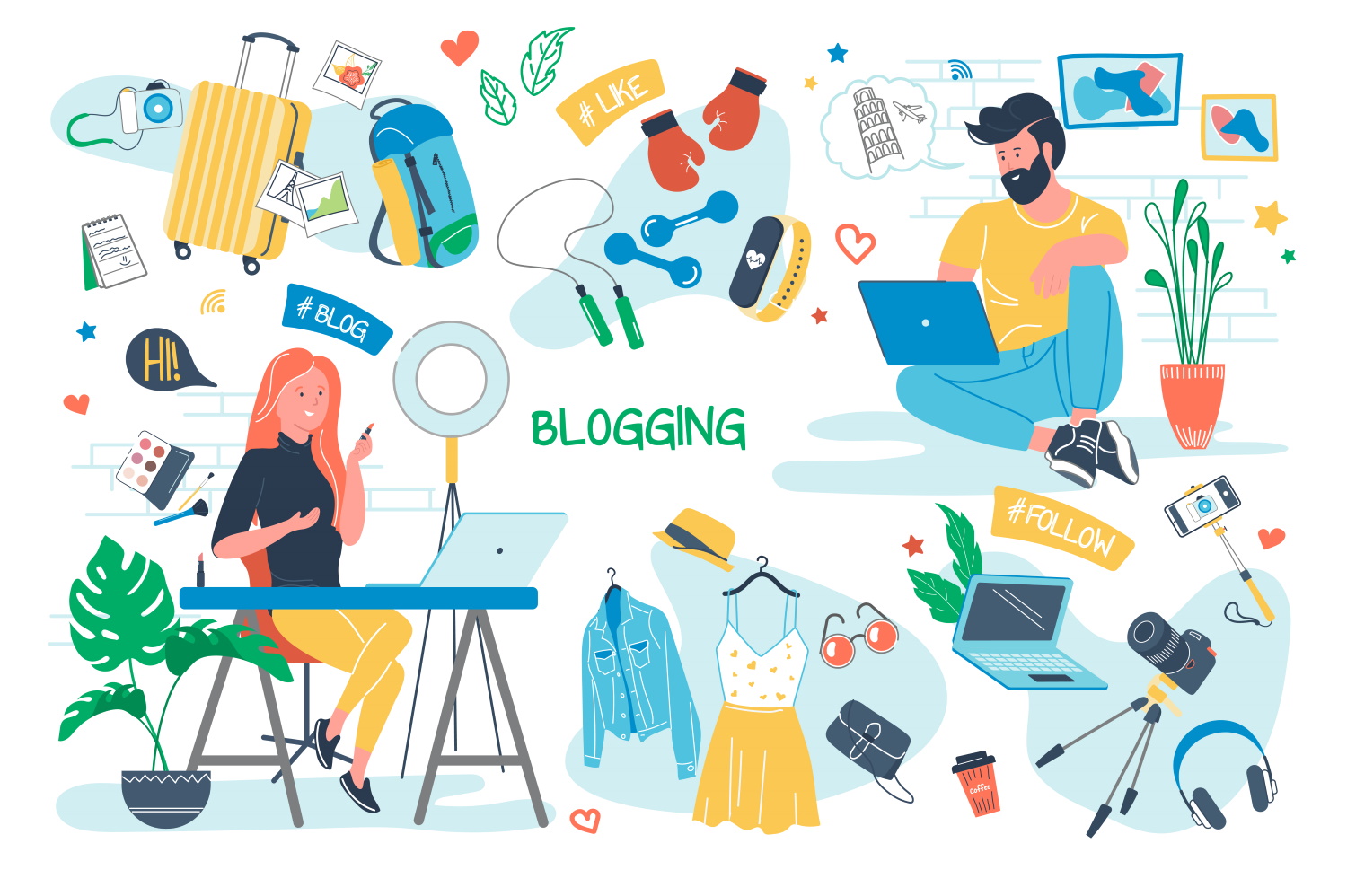 A blog is an incredibly useful tool for businesses in any industry and is an excellent digital marketing technique too. You can share industry updates or new offerings from your business. It's easy to add a blog page that will keep your customers up to date with what's going on. However, after writing the first few blogs, it can be a challenge to come up with new material. In this blog post, we share our top tips for finding new blogging ideas for your website.
Keyword research
The first step when writing blogs and articles is to research keywords for your target audience. There are many great online tools that can assist with this, including "Answer the Public".  They'll be a good place to start when it comes to choosing titles for your blog. If you have your keywords to hand, you can then think of interesting titles and topics which incorporate these. Keywords are critical for any successful blog. They will help you to attract your target audience with each piece of writing you produce. Don't skip over this step when writing your first blog, otherwise you will be wasting your time as targeting the right keywords can improve your SEO.
Interact with your audience
One of the best things about adding a blog to your website is that you can interact with your audience. If you have a comments section underneath your blog, take the time to read each comment and respond. This is a great place to ask for feedback and what your audience would like to learn from you next. You'll soon see which of your previous blogs performed best. Then, you can return to this popular topic again. Your blog shouldn't just be a way to sell your product or service. It should also act as a tool to connect with your audience. When you start using it in this manner, you'll find that your creativity and blogging ideas naturally improve.
Fill a gap in your niche
There's nothing worse than companies that simply copy and paste ideas from other businesses. Your blog shouldn't just be a replica of another company's blog, and instead, you should work to create your own unique voice. It needs to represent your company and your values and shouldn't just be what you think your audience wants to hear. When it comes to your blogging ideas, think about the pain points your audience is currently experiencing. Especially with the challenges of the past year, there are plenty of unique topics you could cover which would be of great value. Make sure you are offering your audience quality content that will enhance their life, instead of just churning out blogs for the sake of it.
Social media
Social media is another excellent tool for blogging ideas. You can review current trends and interact with your audience to find out what they are looking for. Use hashtags to research similar businesses in your industry and the type of content that's performing well online currently. Once your blogs are written, make sure you always share them on your multiple social media accounts. This will drive extra traffic to each blog post and increase the chances of someone looking around your website.
Keep an ideas file
When you are out and about or browsing other websites, you might see something that would be the perfect topic for your next blog. We don't always remember everything we see, so keep an ideas file on your phone. It can just be a simple notes page but will act as a place you can refer back to when you are short of blogging ideas in the future. The world around us is our greatest source of inspiration, and you never know what might come up in a conversation. Always keep an eye out for interesting news articles and websites, which you can then use as ideas for your next piece of work.
Write about what you are passionate about
Reading a blog that's written by someone who has no interest in the subject is painful for everyone. Even if you think your interests are unusual or boring, the chances are, someone else is passionate about the same thing. When you come up with blogging ideas that you are genuinely interested in, you'll have a much greater chance of writing high-quality content. You could literally share anything with the internet, so as long as it's relevant to your brand, write about something that gets you excited to start blogging.
Focus on providing value over anything else
The number one piece of advice we have when it comes to blogging ideas is to focus on providing value. Instead of just churning out weekly blogs, start thinking about what you want to share with the world. Offer your audience product guides or useful tools to help them with their purchasing decisions. All of your content can be tailored to your business and needs, but it should come from a place of adding value. With hundreds of websites to choose from, the competition online is tough. By offering something unique from other businesses, you'll be sure to receive returning visitors each time you upload.
Get in touch!
If you still don't know where to start when it comes to blogging ideas, our team is here to help. We know that not everyone has the time to work on their blog each week, but it's something any business should use. Blogging is a great way to attract a wider audience to your business and improve your SEO. Take your website to the next level this year by adding valuable content which will help you to convert new visitors. Contact our team today for more information and to discuss your blogging ideas and needs. We'll be happy to share with you our advice for your blog and assist you with your upcoming writing projects.