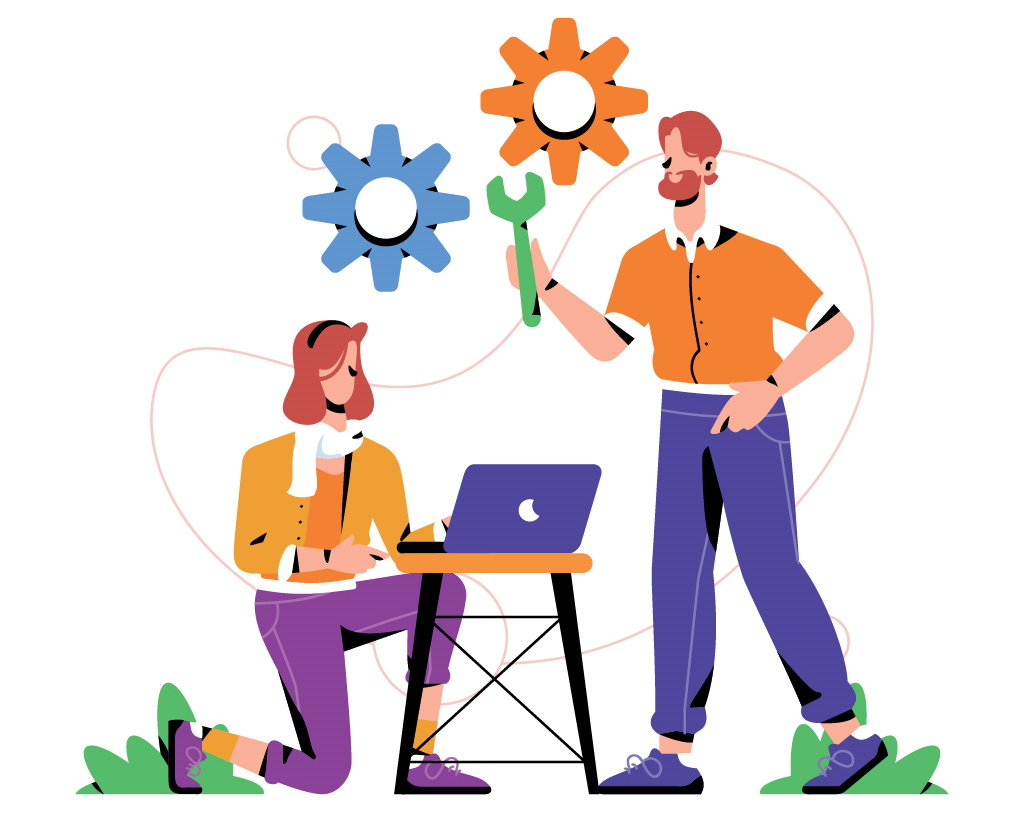 Just like anything in life, your business website needs to be looked after from time to time. In order for your business to grow and expand, you need to evolve your website to ensure it keeps up with the demands of consumers. In this article, we discover what website maintenance includes and how it will benefit your company in the future.
What is website maintenance?
Website maintenance is a service that offers a regular check of your website. Our team will review your site to find any issues and keep it up to date. Website maintenance should be performed on a regular basis for most companies. This will help you to improve your SEO and continue to expand your online audience. You will also find your website is much healthier and more effective with this service. We know that many companies don't have the time and energy to commit to this task. However, with our help, you'll keep your website looking as good as new for many years to come.
Malware removal
One of the biggest concerns for business owners operating online today is ensuring their website remains safe and secure. Malware removal is a big part of our website maintenance work and will help to keep your site safe and secure. You never know when a cybercriminal has attacked your site, but our team will ensure you are protected. Without this, you might experience internal or external issues. This is one of the biggest reasons to consider booking a website maintenance service, to keep your site safe and secure this year.
Code reviews
If you previously had your website designed by an external team, you may not be aware of the code used on your site. We understand that many companies don't have someone with this expertise within their business. For that reason, you can outsource this task, and we'll offer code reviews as part of our website maintenance services. This will ensure that all of your code is working properly and that there are no issues with any part of your website. It's so easy to overlook small issues on your site when you are using it every day. By getting your site checked over by a fresh pair of eyes, you can be sure that you don't experience further issues moving forward.
Hosting and support
As your business expands, you'll no doubt need your site to grow with you. Hosting and support are part of our website maintenance service, and we'll work to support you with any issues you are experiencing. If you are looking to improve your site speed or have a more reliable host, we can find the best solution for your company. We offer fast and secure hosting services which we will combine with your website maintenance service to offer you the support you need.
Plugin updates
Plugins need updating from time to time, and this may impact the functionality of your site. When you use a team of professionals, we'll ensure that we replace and update plugins as needed. You may find there is a new solution available to a current situation you are facing. We'll work with you to find the best functions and features for your website and ensure that you update plugins. We know that you have a hundred other tasks to juggle as a business owner, so we'll take care of all of these concerns for you.
Review content
Another way in which we can assist you with your website is to review and improve content. This is especially important for anyone who is concerned about their SEO rankings. As you most likely know, Google is constantly updating the algorithm when it comes to SEO and rankings. We'll work with you to ensure you are highly competitive within your niche. We can also perform a full SEO review and audit at the same time as completing website maintenance. This will help to identify any weak spots on your website and find a way to help you rank higher this year.
Maintain your corporate image
Companies need a cohesive and professional site that will help them to attract the right clients. You need a site that looks and feels professional on every single page, but we know that's a hard task to accomplish alone. Our team is highly experienced in website design. We can point out areas for improvement and ensure you maintain your image throughout each page of the website. Customers will judge a company by its website, so it's a worthwhile investment for companies in any industry.
Save your company time and money
Time and resources are short in many businesses, which is why you can't afford to lose customers through a poor website. If they find broken links or can't find what they are looking for, they'll soon turn to your competitors. Even the smallest of issues can make or break your success online. In the long run, you'll save a huge amount of time and money when you work with our team using our website maintenance services. We'll ensure your website reflects your business and attracts customers from across the country. No business is too small or large to benefit from our services, and it's never too late to book in for your first website maintenance session.
Final Thoughts
Website maintenance covers many different areas of your website and ensures your website remains in great condition. We can work on any areas of concern you have and will work with your team. We'll overcome any common complaints you receive about your site. It's so easy to overlook small issues with your site. Therefore, we recommend booking in for a service each year to prevent any troubles for your customers. You'll notice a huge improvement in the functionality and look of your site after working with our team. Contact our team today for more information and to discuss our website maintenance services. We'll be here to support you with your website and ensure you remain competitive online during the upcoming months.