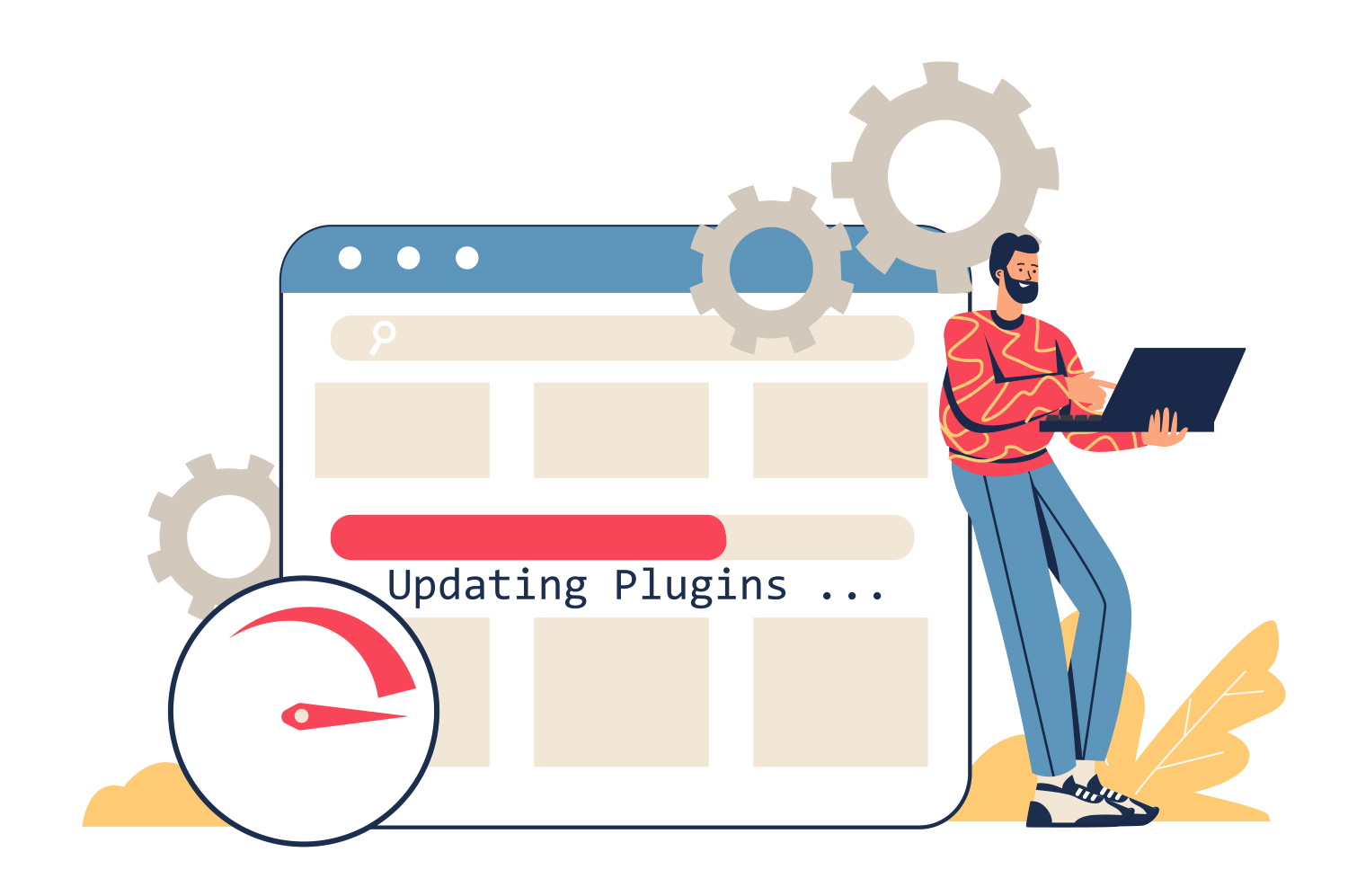 Website plugins are an incredibly useful tool for any business owner. Whether you outsource the building of your website or you completed this project yourself, you need to ensure website plugins are upgraded regularly. If you are wondering why you need to keep website plugins updated, keep reading to discover the benefits this task will offer to your business.
Update your plugins for improved security
The top reason to keep your website plugins updated is to offer you the best security on your website. You might not realise that by using website plugins, there are security concerns for website owners. Hackers can find a weak spot within a plugin, just like they can with apps and software. They know that so many people don't bother to keep website plugins updated. It's surprising how many people don't update WordPress sites and other plugins, which we use on a high percentage of sites today. You'll stay one step ahead of hackers by updating your site. Any security issues will immediately resolve themselves, so you can rest easy knowing your site is protected.
New features added to updated plugins
As well as updating issues with plugins, developers often add new features when they update website plugins. When you keep your website plugins updated, you'll find that you enjoy extra features and benefits for your site. You won't be able to use them unless you do the recent update. This could make you less competitive in your industry, which is something we all need to be considering following the challenges of the past year. We recommend looking at when the last update to any plugin was made and updating your plugins now. Our team can support you with this task if you are unsure where to start. We'll take care of your updates and implement new features that are useful for your company.
Fewer/no bugs and technical issues
As well as the security concerns we shared earlier, an update will fix bugs. Keeping your website plugins updated will reduce the bugs on your site. A buggy website is so frustrating for users. They will find that the site is slow and pages don't work. When this happens too frequently, they'll just close down your site and go elsewhere. You might also find your plugins stop working properly. They won't offer the features and benefits unless you update your plugins on a regular basis.
Keep your website plugins updated to save time and money
Security threats and bugs will cost your company a fortune in the long run. Keep this in mind when updating your website plugins, and make sure you have a regular schedule to do this. Our team can work with you as and when you need to ensure your site is running properly. In the long term, this will save a lot of annoyance and time. When a website is hacked, it can lose you days or weeks of business. Your customers will soon find somewhere else to shop from, which you can't afford to do as a business owner. Even small bugs will turn customers away, so keep website plugins updated to avoid this from happening.
Performance updates
When a developer updates a plugin, they'll ensure that they adjust or remove anything that's affecting the performance. Remember, these updates are made in your best interest, and they work to help software and website function properly. As far as your website strategy and SEO, you'll find that your website ranks higher when it's performing well. You will find that you attract a wider audience on Google, which can improve your business and traffic to your website. SEO focuses on so much more than just keywords, so keep this in mind when updating website plugins.
Improve your website speed
A slow website offers a terrible first impression to your new customers. We recommend that you keep website plugins updated to avoid this from happening. If a page or feature doesn't load on your site, you'll just lose customers immediately. Your SEO and online ranking will improve when you have a high performing and fast website. People don't have time to wait around for your site to load, so think of your customers when updating your plugins. They'll enjoy maximum performance and enjoy a great browsing experience when spending time on your site. Even if you don't operate an e-commerce store, you need a good website to help attract business to your offerings. Your website acts as the online storefront for your company, so treat it in the same way as you would maintain a physical store.
Compatibility
Plugin developers know that content management systems make regular updates. For that reason, they coordinate their schedule to take advantage of the new features. For that reason, when you update all of your plugins regularly, every aspect of your site will remain fully functioning. You wouldn't want one plugin to stop working just because it's not updated to the current version. Even if you think you have a very basic site, your plugins are still essential for a good visitor experience. Our team can take care of this task for you and test your site to find any issues that will impact your customers. You won't have to worry about a thing when you outsource this work, as we'll be here to support you with regular updates.
Keeping your website plugins updated, we can help
If you don't know where to start when keeping with website maintenance and keeping your website plugins updated, our team will be here to support you with this task. We can offer you a full website audit and review any plugins you are currently using. If you are building a new website, we can also help you to select the best plugins for improved functionality. We'll work with you to offer you all of the benefits listed above and keep your site in top condition moving forward. Contact us today for more information about keeping website plugins updated. We'll be happy to discuss the plugins you are currently using and how to go about updating these in the near future.