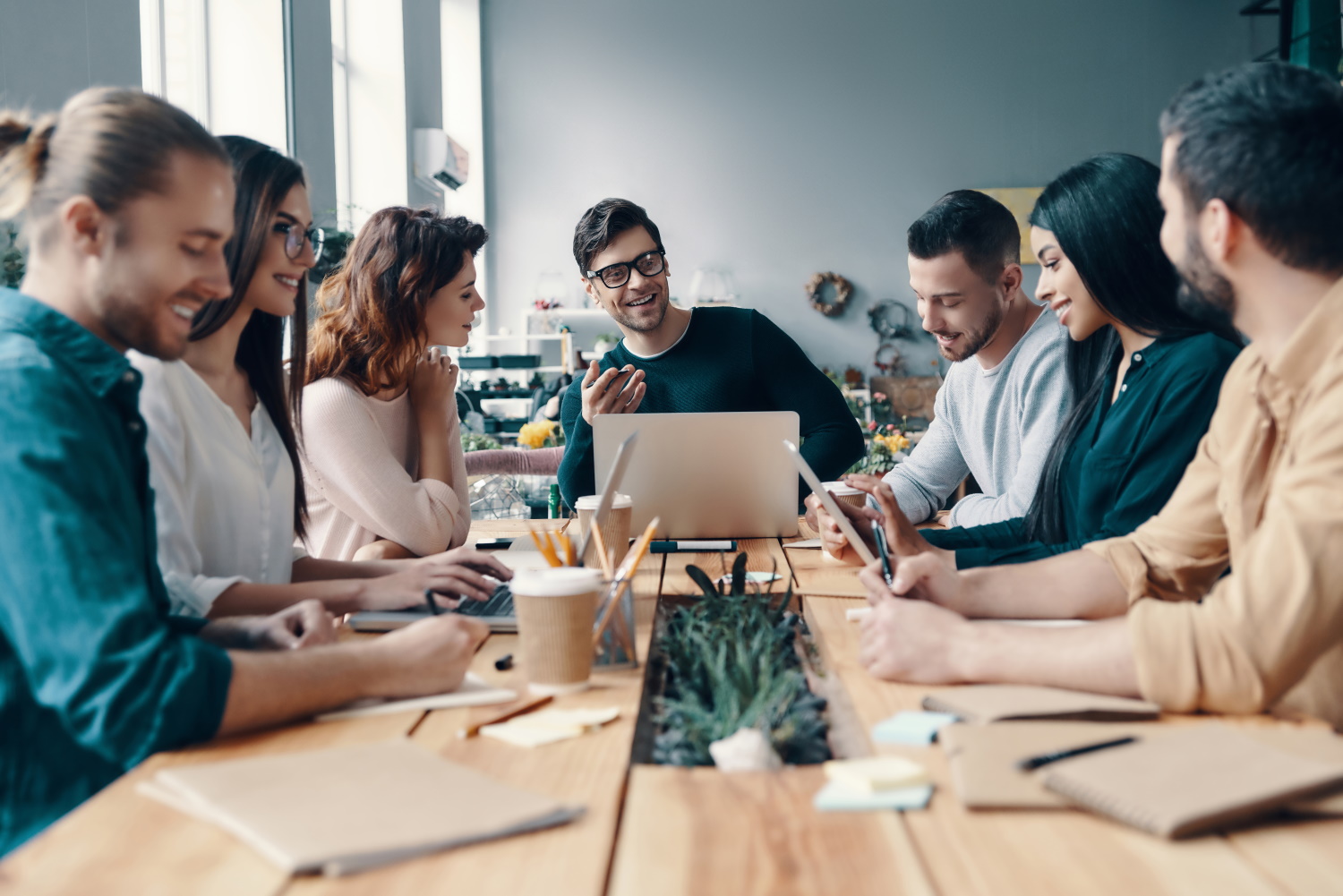 If you are looking to improve your marketing efforts, you might be wondering what skills you need to focus on. While our team will be happy to assist with your marketing activities, it's always good to have an idea about what skills you need to effectively market your product or service. So, in this article, we highlight what skills are needed for marketing, you may also want to find out about creating a website digital checklist.
Communication
Communication is without a doubt the number one skill required when it comes to marketing. You need both verbal and written communication, particularly when working with a team. If you are outsourcing this work to our team, you'll need to effectively communicate your aims and expectations.
We recommend working to improve your written communication to help you succeed. The top marketers know how to clearly and concisely share their services with the world. They can create vibrant and witty marketing content which brings their product to life with just a few words.
Creativity
When it comes to creating marketing campaigns, you want your work to stand out from the crowd. Creativity is essential for this task so that you can find a way to share the message of your brand in a unique manner. Instead of churning out standard marketing materials, you need both your digital and traditional marketing to catch the eye of your audience.
This is particularly true for both online adverts and billboards, as you want your audience to stop what they are doing and take a look. When you create bold and exciting content, you'll be much more successful with marketing. Of course, if you struggle with creative thinking, you'll find that our team can offer assistance with this task.
Problem-solving skills
Problem-solving ability is one of the most important skills required for marketing. You need to know what issue your audience is currently facing and understand how your product can solve this problem. As well, you'll need to have a clear idea of how to get around some of the challenges of marketing.
We all know that the marketing field is incredibly competitive. Problem-solving skills will put you ahead of your competition and ensure you still stand out.
Adaptability
The world of marketing is constantly changing. For anyone who started working in the industry a decade ago, you'll notice there's been a huge shift towards digital marketing since this time. For anyone who is working in marketing or outsourcing this work to someone, you'll need to be adaptable and ready to accept changes.
You need to accept the modern marketing techniques that companies use today. Be ready to learn more about the options that are available to you, which our team will be happy to share with you. Many of the best marketers have learned to move their traditional marketing skills over to digital. This has helped them to remain on top of the industry and ensure their campaigns are a success.
Creative writing
A big reason that many companies outsource marketing work is that they struggle with creative writing. Even if you are a strong written communicator, you need to bring your ideas to life on the page creatively. From the initial brief through to the final adverts for social media, you need to communicate your ideas to your audience.
Our team will be here to help you write blogs and articles for your website. These can also assist with your SEO efforts. This is a task where many businesses procrastinate but it's critical for any business looking to expand its online audience. While you can work to improve your creative writing, we recommend just outsourcing this to someone who knows the industry to save time.
Leadership
Both within your workplace and the industry as a whole, you need to be a leader when it comes to marketing. Our team can help with that task and will ensure your marketing efforts are one step ahead of those in your field. We can work to assess the current state of your industry and see what you can do differently.
It's all about looking for gaps in the market and filling these with exciting offerings that will attract a wider audience. When looking at what skills you need for marketing, this is one that we often overlook. However, leadership comes in many different forms and is something that is valuable within any workplace.
Data analysis
Finally, you might be surprised to see data analysis on this list. Most people think of the marketing field as a very creative one. However, you also need to keep ahead of your competition. Before starting any campaign, our team will look at your current statistics and those of your competition. There are so many great tools online today to help with analytics, such as 'Google Analytics' and 'Google Search Console'. You will need to also review how your website and social media accounts are currently performing.
There's no point in going into this task blindly. The more data and information you equip yourself with, the better. This is a key tool for success in marketing and one that we recommend anyone dedicates more time to.
Final Thoughts on marketing skills
There are many necessary skills required to be successful at marketing. While some of these skills are more obvious, there are ones here that are harder to cultivate. When you use all of these skills properly, you'll find that your marketing campaigns become much more successful. Do you need help with your upcoming digital marketing campaigns or an SEO website audit?
Our team are here to take care of every aspect of your next project. We can create unique campaigns that will help you to stand out from the crowd. Contact us today for more information and to begin work on your next marketing project.