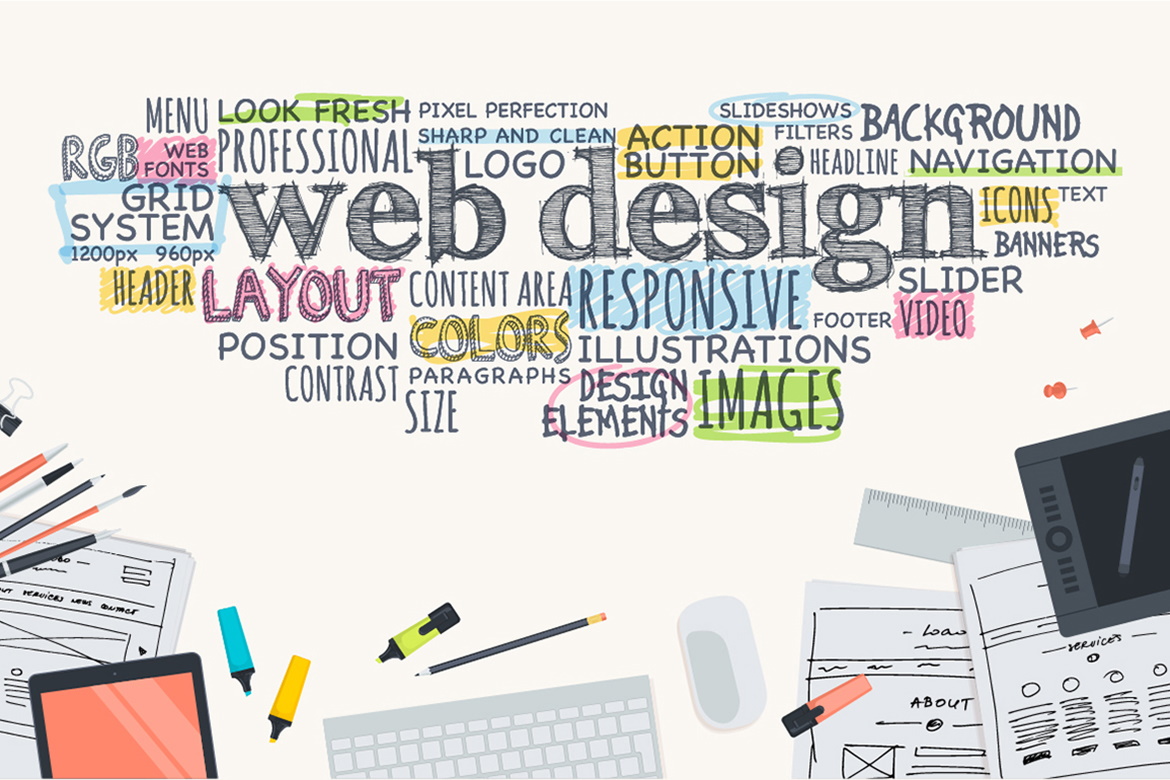 When considering updating your website, having a responsive web design will allow you to stay one step ahead of the competition. With so many devices using websites, it can be a challenge to create a site that has the right resolution for each device.
Of course, you risk losing visitors and business, but with responsive web design, you can overcome these issues. Keep reading to discover what responsive web design is and how we can test your site.
Responsive web design: what is it?
Responsive web design is an approach to web design that focuses on the user's behaviour and environment. It's based on how your site will respond to their platform, screen size, and orientation. When using responsive web design, you'll find that we use a mix of layouts and flexible grids. You'll also be able to add images and CSS media queries.
When your user goes from their phone to their laptop, the site will automatically update to fit this resolution and image size. Of course, there's a lot more that goes into this practice than just that. For that reason, most companies outsource improving their site's responsiveness to the experts. Before doing that though, let's take a look at how you can test your site's responsiveness now.
How to test your site responsiveness
If you have no idea how your site is performing currently as far as responsiveness, it's time to test your website. There are some great tools online, such as Page Speed Insights, which give you a good idea of how your site is performing.
They'll break down different areas of your site's performance to review how it is performing overall. From there, you'll be able to see the areas where your site is struggling. Our team will use various tools to assess your website when we start working together. We can then make the necessary adjustments to ensure your site is performing to the best of its ability in the future.
Responsive web design benefits
Responsive web design is something that any business owner should be considering. These are just a few of the benefits you'll notice when you work with our Peterborough based custom web design team.
An improved user experience
No matter what type of device a user comes to your website on, they'll have a great user experience with responsive web design. Even the smallest of screens will be able to handle your website. This ensures your customers don't exit your site or turn elsewhere for your service or product. When comparing companies to purchase from,  having a web design that is responsive could be the thing that makes or breaks their choice.
You'll find that the user experience is much better as far as navigation is concerned. Customers will be able to find their way around your site and purchase from you within just minutes of landing on the homepage. You can find web design best practices here to promote a good user experience.
Adapt to hundreds of different screen sizes
Almost every week, there's a new device on the market for consumers to use to browse the internet. As well as offering both landscape and portrait viewing, you'll find that responsive web design works with almost any screen size.
It's hard to predict how the future will be as far as the devices we use. By looking into responsive web design now, you help to protect your website for many years. Your users will thank you for this, as they'll have no issues when they change devices. You'll also find that you don't notice a huge change in the number of users each month, especially after the launches of new and popular devices.
More mobile traffic
About half of website browsing today takes place on mobile devices. When you make your site responsive, you'll find that you benefit from these users. If you don't have a site that's suitable for mobile traffic, you are missing out on a huge number of sales each week and month.
Many of us use our mobiles as we travel to and from work, making impulsive buying decisions on the go. This is just one way to guarantee you benefit from younger buyers and those who only surf the internet on their mobile phones.
Improved SEO
In the past, we've shared the benefits of SEO for businesses. If you are looking to push your business out to a wider audience online, SEO is a crucial consideration and we suggest you have a strategy. While you might think this practice primarily revolves around keyword research, you also need to consider site responsiveness.
We'll work with you to improve how responsive your site is and guarantee more traffic from Google in the future by providing an SEO audit. When you make your site accessible to a wider audience, you should see a gradual increase in traffic each month.
Higher conversion rates
While it's good knowing that you have a high amount of traffic to your site, you also want to ensure they follow through with a purchase. When your site is responsive, users spend more time browsing it. They won't become frustrated when moving between pages, making it more likely that they'll end up on your shopping page. They'll feel confident in giving you their money, knowing the next page on your site will load okay. In no time at all, you'll notice a huge difference in the number of purchases on your site. These conversion rates will continue to grow as you add more products and attract more customers to your site.
Conclusions
Having a web design that is responsive is something that any business owner should consider. Your website acts as an online storefront for your company. Therefore, it needs to make a good first impression for users.
We recommend working with our team, who can test your site and make a plan to improve it. You'll find that in time, your site attracts more mobile users and has a higher conversion rate. It can also assist with SEO, which is something any business owner needs to be concerned about. Contact us today to discuss how we can help you with responsive web design for your business.