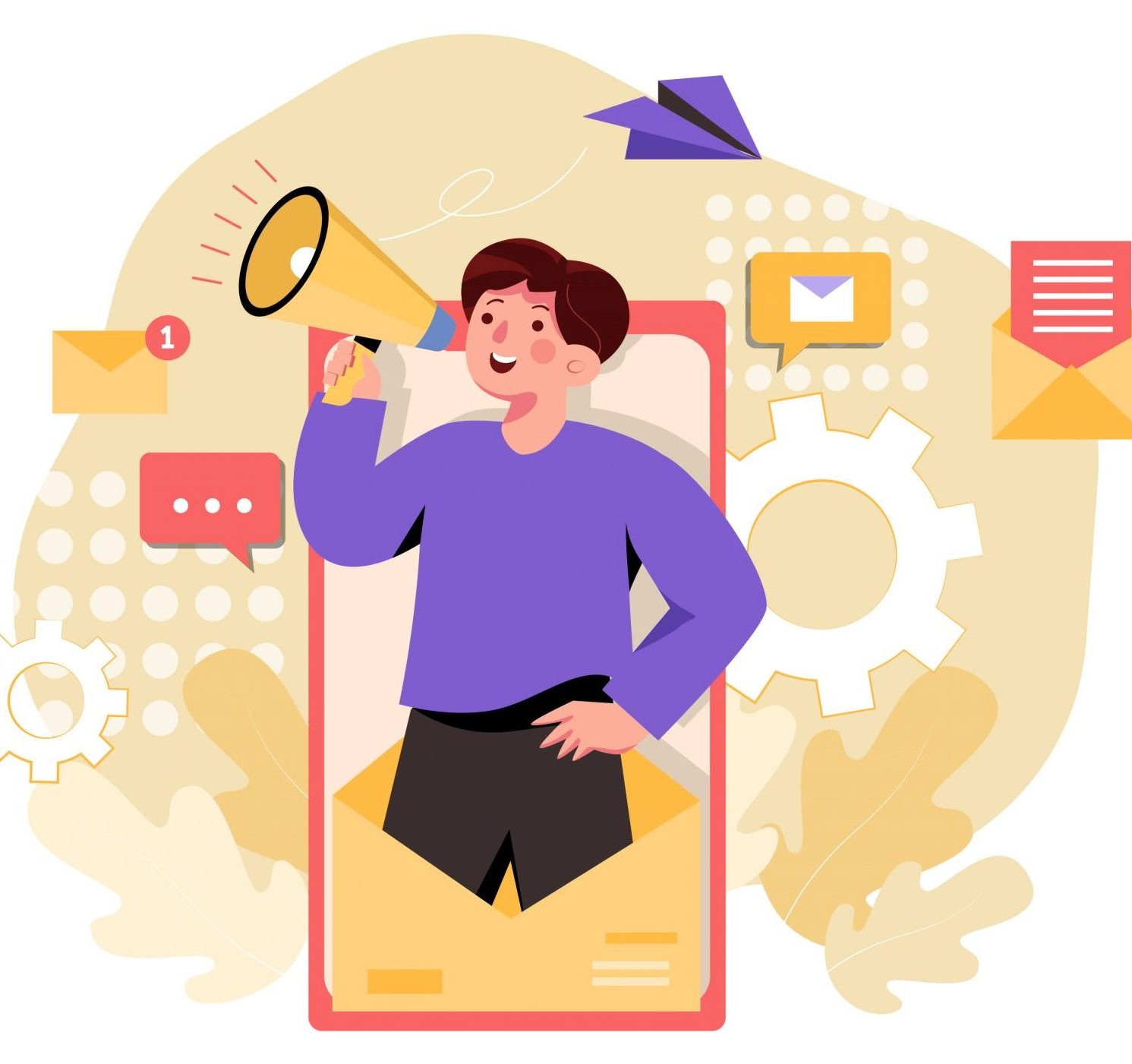 When you are first launching a business, one of the most valuable tools when it comes to marketing is email. However, you might be wondering if it costs a fortune to build an email list.
Today we're going to share with you our top tips for building your email list to help ensure your business will be thriving in the New Year.
Can you build an email list without spending a fortune?
The good news for start-ups and new business owners is that you can build an email list without breaking the bank.
A tool such as Mailchimp is a great way to get started for free. However, there are other good options on the market as well. Other popular products to use include HubSpot Email Marketing, Sender, or MailerLite.
Once you've decided which site you'll use to get started, you'll want to begin the process of building your email list. Let's look at the first steps you'll take to build an email list. It's a great way to start marketing to your clients in a modern and exciting manner.
Add an opt-in form to your website
The first step to building an email list is to find a way to attract customers to join your email list.
Pop-up forms are a great way to entice customers who are on your site to join the list. When it comes to building an email list for free, this is one of the easiest ways to grow your list with genuine customers.
Choose a good headline that describes what your email list will offer. You could use a special promotion or discount code. This will make signing up more exciting and beneficial for your customers to join your email list.
When considering how to build an email list, you'll need to ensure there's a relevant description to increase your potential conversion rate. Don't make the form too complicated. If the form to sign up is too long, this will only turn customers away from signing up in the first place.
Their name and email address should be sufficient to get them to sign up. Finally, use a call to action within the subscribe button that will get your customers to act with urgency. Don't leave them thinking they can sign up later.
This will be far too late, and they'll be unlikely to return and sign-up next time. Make the pop-up form appear after the right amount of time, such as after 20 seconds on the site. Base this on the amount of time someone spends on your website on average.
Use social media to build an email list
Now that you have a way to build an email list set up, it's time to start attracting more business to your website. There are both free and paid ways to do this. It's up to you if you are ready to commit any money to this process. The main consideration here is to target people who have similar interests to you.
Design an advert to place on Facebook or Instagram. This should contain an enticing reason for your viewers to join your email list. From there, you can decide if you are willing to spend on Facebook Ads.
You might think it's too early to do this, but sometimes it's worth investing a little into this process. Otherwise, you can share your ad with your current followers. You also will want to keep pushing to build a wider following on social media.
Create a lead magnet
Earlier, we shared about finding a unique way to attract sign-ups to your email list. One of the top ways to do this is to create a valuable lead magnet for your audience.
Many companies offer a free PDF, eBook, or video course, which they send to anyone who signs up to their list. This is a great way to welcome new subscribers to your site and then offer them more information about the products and services you offer. Particularly if you operate a fully online business, you can promote your next course or service through this.
A fun way to get customers to sign up is by creating a promotion or game which they'll take part in after signing up. This could offer them a discount for your online store or a chance to win a prize from your product line.
Whatever you do, make this as fun and bold as possible to help build an email list. It's a great idea as well for promoting your email list on social media. Everyone loves a discount or freebie, and you'll find you quickly gain a huge number of visitors to your site.
Use your email list once it's built
Now that you are equipped with all of the tools to build an email list, you need to think about how you'll put it to good use when you have some subscribers.
Make sure you think about the frequency of your emails and what type of content you'll share. You might opt to create a weekly newsletter or just send out offers and promotions. However, you choose to use an email list, it needs to focus on offering value to your customers.
Create emails using online templates which will encourage people to remain signed up to your emails. Make sure you always stay away from sending emails that look like spam. This is the quickest way to undo all your good work and go back to square one.
By following these top tips listed above, you can build an email list in no time at all. Follow all of the tips and you'll be on your way to creating a well-earned, responsive, and trusty email list.
If you need help with a new custom business website or wish to revamp your existing company site, contact BSPOKE Design today.