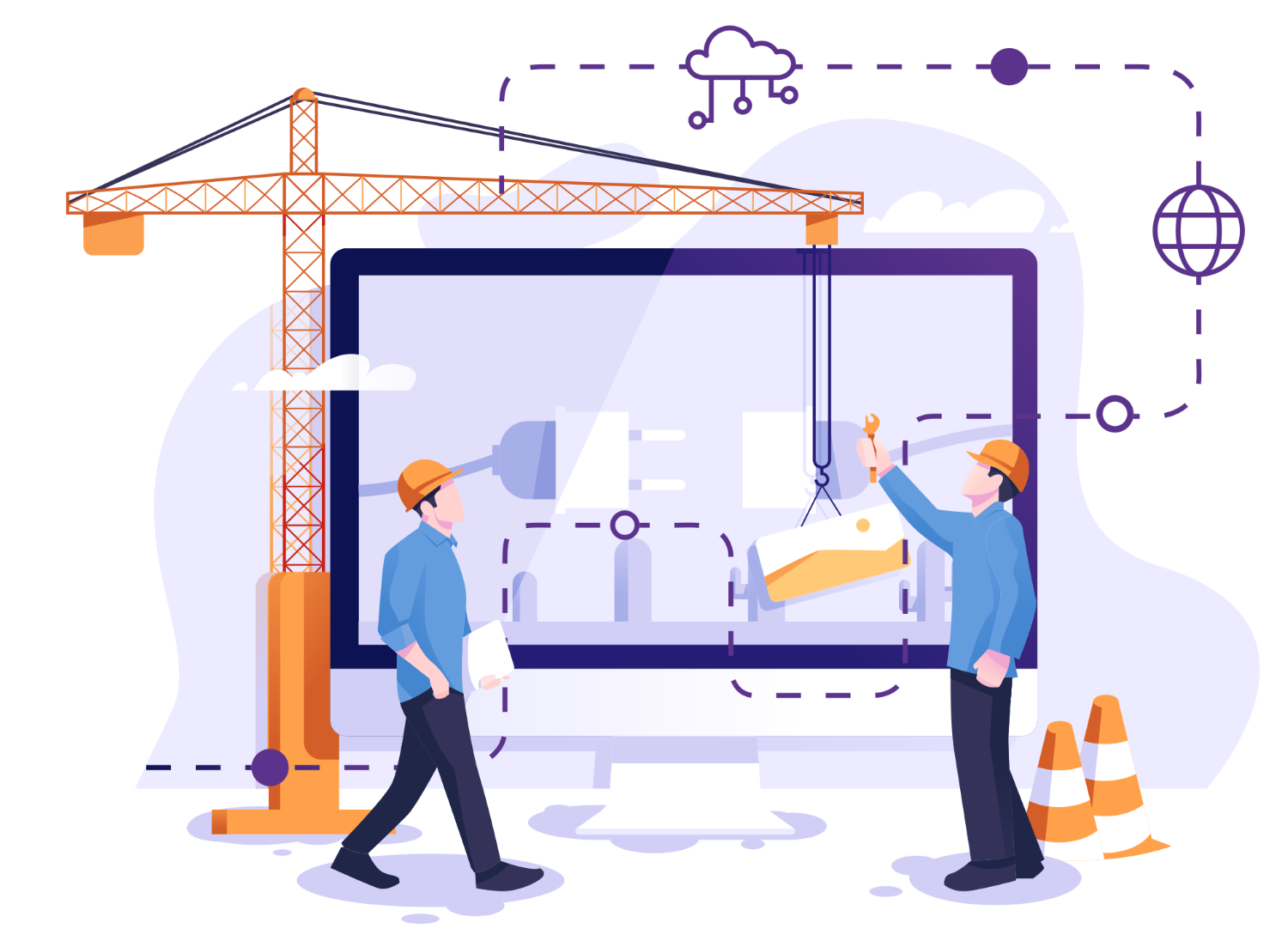 If you've been thinking about undergoing website maintenance recently, you'll want to find the best package on offer. Here at BSPOKE Design, we are proud to offer an excellent website maintenance package, which is suitable for virtually all businesses. Let's take a look at what's included.
Code reviews
Whether you've designed your site yourself or it's been a while since you reviewed it, code reviews are essential. We recommend doing this regularly with our website maintenance package. We'll be sure to find any issues with your code. From there, we can then update or improve your code so that there are no technical issues on your site. This will provide both you and your customers with a much better user experience. The fewer issues that you have on your site, the more likely your customers will return repeatedly.
Malware removal
No company wants to be a victim of malware or hackers. Many websites find they have malware issues, that they aren't even aware of. Our team will thoroughly check your site for any problems and then remove any malware we come across. This will ensure you give your users a safe and secure visitor experience upon arriving at your site.
You don't want to receive complaints that your site caused issues on a device, and we'll make sure this never happens. In the future, you'll find your site runs more smoothly, giving everyone who uses it a great experience each time.
Plugin updates
If you are using plugins on your site, you might not know these need to be regularly updated. When you don't update your plugins often enough, you'll find that elements of your website stop working properly or your site could become vulnerable to hackers. Our website maintenance offers plugin updates to keep your site running to the best of your ability. As most WordPress sites have at least one plugin installed, ensuring this procedure is performed regularly is a must.
The developers of these plugins regularly update plugins for many reasons. They might improve the code quality or work to make the plugins more secure. They'll also add new features, which can help to elevate the visitor experience on your website.
Domain management
Domain management is an ongoing task that we will undertake as part of our website maintenance package. This aims to keep a personal or corporate domain secure and stable. You'll find that your domain is then able to support websites better. By sharing account management with our team, you'll find that there are never issues with your domain or website. We'll take care of records and renewals, so you don't have to worry about losing your domain at any point.
Hosting and support
One of the biggest parts of a website maintenance package is hosting and support. This is especially important when your website hosting is dedicated. Many companies simply don't have the time to look after their website hosting solution. When this is neglected, you might find your site goes down more regularly than it should. For this reason, we encourage you to hand over this task to our team. We'll be here to always maintain your site and support you if something was to happen. Our team will be able to react quickly to any issues with your site, allowing you to keep your website and business on track at all times.
Our website maintenance package included all of the features that we offer within our support and hosting packages, but it adds additional features such as maintaining the plugins. We'll also look at the language versions and database versions for your site. The main benefit of choosing our website maintenance package is to receive proactive support for your business. Instead of waiting until your website goes down, we'll offer you support monthly to manage your site. That means an issue is far less likely to occur in the first place. It's something that most business owners don't have the time in their schedule for, but we can take care of this necessary task for you.
Saving your business time and money in the long run
Very few companies have the time and resources to dedicate to website maintenance. When a site is neglected month after month, it's much more likely you'll experience performance and security issues. When these do occur, it can damage the reputation of your business. Visitors will no longer trust your site if it's constantly down or has bugs and malware issues. Instead, they'll turn to your nearest competitor. In the long run, this can lose you a whole lot of business.
Instead, we encourage you to outsource this task to our team each month. Our website maintenance package offers an affordable solution for businesses that are short of time and resources to look after their site. The small price you pay each month will pay you back a lot more in the long run. You'll find that our team will be on hand to support you at any time an issue occurs. Instead of being left in a panic wondering what to do with your site, we'll be here to help. Finally, if you have any issues or concerns throughout the month, we'll only be a phone call away and ready to help you at any time.
To conclude
Website maintenance is something that all businesses need to consider. No matter how large or small your business is, you need to take the time to ensure you check out all the areas we've shared above each month. Instead of waiting for a problem to occur, you'll stay on top of your website. This will help you to retain your customers' trust and remain competitive in any market.
Contact us today to discuss how the BSPOKE Design website maintenance package can protect your business in the future. We'll be happy to answer any questions you have about website maintenance and share the features of our extensive package with your team.